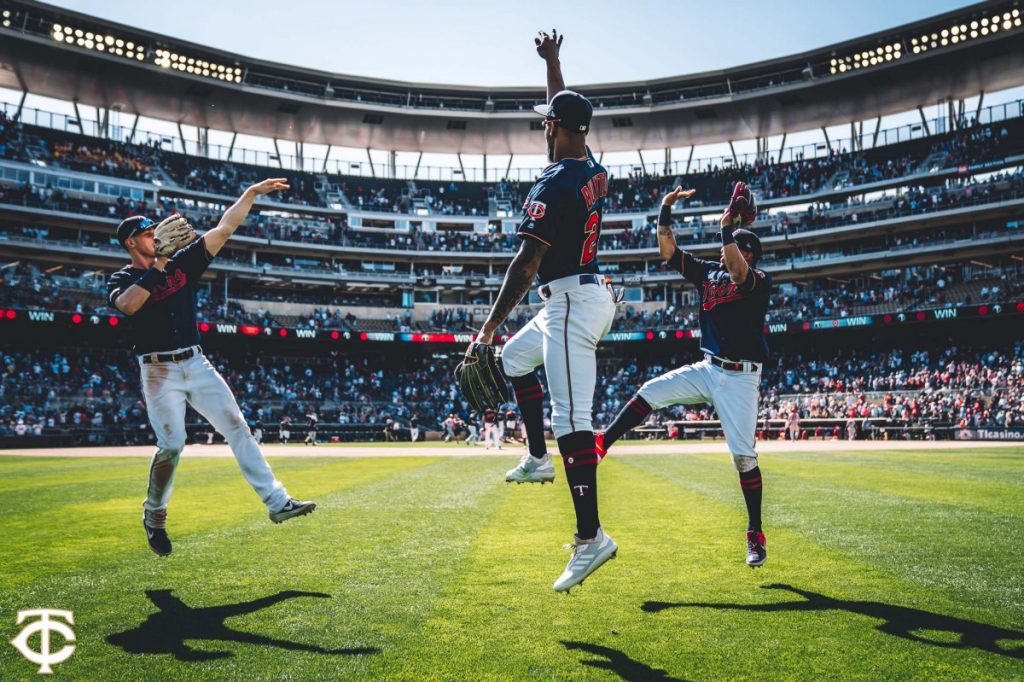 We're a little over a quarter of the way through the MLB season, and while some teams have played to their Spring Training expectations, others have leapt to the top of the standings, and are already looking primed for an October postseason run. One of these ball clubs is the Minnesota Twins.
The Twins, who have only made the playoffs once in the last nine seasons, have shocked the baseball world by jumping out to an amazing 36-16 start on the year, as shown in the tweet above. This team isn't exactly stacked, but with a bunch of young talent, like pitcher Jose Berrios and shortstop Jorge Polanco, and veteran leadership from the likes of slugger Nelson Cruz and reliever Blake Parker, they mix well. This recent splurge of success could also possibly be due to the change they made at the manager position with former catcher Rocco Baldelli replacing Hall of Famer Paul Molitor. You can't take away from the performance of the players, though. Especially the offense.
As of today, the Twins lead in several statistical batting categories, including runs, home runs, RBIs, and slugging percentage. That's just a few of them, and they are top 5 in almost every category you can think of off the bats. Polanco leads the American League in batting average with a solid .335 line so far this year, and left fielder Eddie Rosario leads the AL with 45 RBIs and is alone in second behind only All-Star George Springer for the home run lead with 16 this season. As a team, the Twinkies have hit 104 home runs…and it's only May. They're on pace to not only beat the 2018 Yankees season home run record of 266- but shatter it and leave it in pieces.
Of course, with any championship team, you can't only be supported by the bats, but by the pitching game as well. The Twins don't seem to have an issue with their rotation, either, as it has been their main focal point of disappointment for many recent years. They have finally seemed to solve their issues, at least for now. They lead the MLB in quality starts and have three pitchers with seven wins each…and it's only MAY!!! Jose Berrios, Jake Odorizzi (who leads the AL in ERA), and Martin Perez have been almost automatic on the mound and continue to play at an outstanding pace.
I'm not making any predictions yet, but this type of play is very reminiscent of the Boston Red Sox 2018 year, and we all know how that turned out. They look absolutely electric heading here at the end of May, as they just swept the White Sox with a Sunday afternoon 7-0 shutout to grab their 6th straight win, and their 9th in their last 10. Can the Twins end their World Series drought and win their first title since 1991? We shall see.
You know what? I changed my mind. Here's my prediction for the rest of the season. The division winners will be the Twins, Yankees, and Astros in the AL, while the Braves, Cardinals, and Dodgers will all be division champs in the NL. Wild card matchups will be Red Sox-Rays and Cubs-Brewers. Where do the playoffs take us from there? I'll get more in depth with that as the season goes on, but as of right now, those are looking like our lucky playoff teams come October.