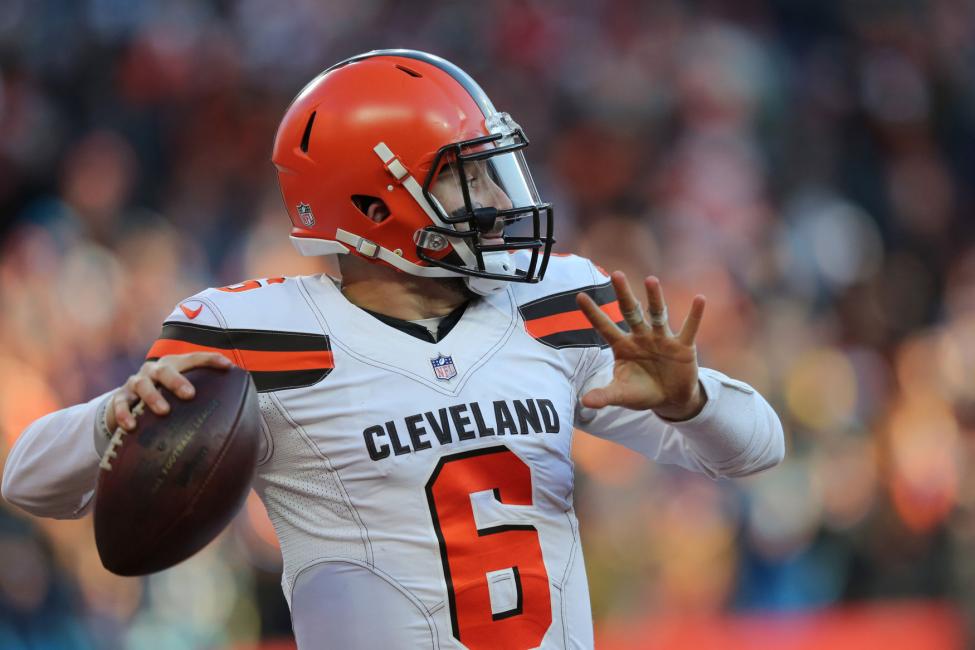 For a lot of athletes, the rookie season is where you establish yourself as a force within the sport and prove that you belong. However, there have also been plenty, especially in the NFL, who have had an amazing season one, and then failed to capitalize throughout the rest of their career. The beginning of this potential downfall is known as the sophomore slump.
Some overcome or even avoid it, but sometimes the slump can do a big number on an athlete's confidence and can impact the rest of their career. In the NFL's recent memory, we've seen players Robert Griffin III and Sam Bradford see their careers fall apart after their rookie season and never return to the playing level they were at, while others like Matt Ryan and Ndamukong Suh were able to pick their play back up.
So, who is destined to hit the slump this year? Who is going to take another step towards the elite of the NFL? We will look at these two sectors of players as the survivors and the victims. Let's get at it.
(Keep in mind. For the players I'm saying will hit the slump, I'm not saying they aren't good. I'm saying we will see a somewhat decent decline in their play from the previous season.)
SURVIVORS
Baker Mayfield
This new Cleveland team is looking pretty good if I do say so myself. I mean, of course we're always second guessing, but come on. Baker is practically being spoon-fed success to him this season. He has former LSU teammates Landry and Beckham Jr. lined up wide, Nick Chubb and Kareem Hunt in his backfield, and a good enough offensive line that can keep him on his feet. Plus, Mayfield is pretty good himself. I think his talent is real enough to where we'll see the same old Baker this Fall.
Quenton Nelson
This shouldn't even be a question. The dude is a monster. His viral vids of him rolling over defenders was one of my favorite parts of last season. He is 1/5 of the best turnaround in Colts history, and arguably one of the best in the century-long history of the league. Thanks to Nelson and the rest of Indy's rejuvenated offensive line, Andrew Luck can actually survive in football again. I actually have the Colts as early Super Bowl favorites in the AFC, and Nelson will continue to play a huge part in their team during this year's campaign.
Derwin James
James is coming off a fantastic season in LA. He probably would have done better if he had some fans cheering him on… Anywho, I fully expect James to bring his A-game back to the field for the Chargers. He trailed only Jessie Bates in tackles among safeties and was up there for interceptions as well. He was very disruptive for receivers around the league. Now, LA drafted safety Nasir Adderley from Delaware, and they are looking dangerous. Watch out for this pair to dominate the defensive backfield and help make the Chargers a serious threat.
VICTIMS
Saquon Barkley
This is probably the last thing that Giants fans want to hear. They already have that moron Gettleman and a washed-up Eli on their minds, and now this? Well, believe me when I say that when it's all said and done, Saquon Barkley will be talked about as one of the greatest running backs of all time. He is a sensational talent and should not be discussed as otherwise. However, this is going to be a pretty sucky next few years for the Penn State standout. As the centerpiece of a team in "rebuild limbo", Barkley has no support. He gets to choose between a clearly underdeveloped rookie or a guy who can barely dump the ball off five yards downfield as his signal caller. He stands behind a crappy offensive line. His buddy Odell is gone. This offense is completely centered around Saquon Barkley, and we will see a decline in his play because of it.
Mike Hughes
Some football fans may have forgotten the name, but Mike Hughes was a great addition to the Minnesota Vikings defense at both corner and in the return game. A torn ACL sidelined him for the rest of the year, but Coach Zimmer and the rest of the team are optimistic about his return. However, for the upcoming season, I wouldn't expect much from him. The Vikes shopped around starters Trae Waynes and Xavier Rhodes to try and acquire O-Line help and/or relief cap space, but couldn't get a deal done. This leaves Minnesota with five adequate starters in those two, Hughes, nickel corner Mackensie Alexander, and fellow second-year man Holton Hill. With all these guys at the one position, I wouldn't expect Hughes to do as much as he did before his ACL tear. Wait for Waynes or Rhodes to be out the door, and then we'll talk.
Patrick Mahomes
Now I know, I know. This is technically his third year. But he only played one full season, so I'm going to let this count. And yes, he is incredible. However, he lost a couple of very important guys. With the controversial loss of tailback Hunt and speedster Tyreek Hill, Mahomes is really only left with two elite targets, Travis Kelce and Sammy Watkins. Trust me. I think the Chiefs are still going to win this division. I just can't possibly imagine Mahomes putting up the same numbers as last season, because Hill and Hunt were big in the Chiefs run last season. This loss is anything but miniscule. Mahomes will still throw for 30+ TDs and over 4000 yards, but I can't see them making the Super Bowl this season, or even the AFC Championship for that matter. Look for a decline in his play this year.
He's having a fun offseason though. Loving the Stanley Cup. What an elite hockey mind.