By: Andrew Hubschman
This past Sunday, the Washington Football Team had the chance to clinch the NFC East division with a win against the Panthers, and losses by the Giants and Cowboys. Washington's divisional foes lost their contests, but so did they, therefore keeping their woeful division up for grabs heading into Week 17. Alex Smith missed his second game in a row due to a calf-strain – one that has fans worrisome. Now 6-9 on the season, the team remains unsure if he will suit up on NFC East Championship Sunday. Will his presence/absence be the difference-maker on Sunday?
The short answer is no. Sure, there is a chance that Washington will have to fight for their playoff lives against the Eagles without their starting QB. Backup Taylor Heinicke will get the start if Smith does not play, which would be his first since joining the franchise. In his first outing in last Sunday's 20-13 loss to the Panthers, he replaced a struggling Dwayne Haskins, who completed 14 of 28 passes for 157 yards and two interceptions and guided his offense to just six points. Heinicke completed 12 passes on 19 attempts for 137 yards and one touchdown pass – all in the fourth quarter. Heinicke may not have gained enough trust leading up to their biggest game of the season, but his brief performance in Week 16 should give fans a reason to remain hopeful. On top of that, his impressive offensive line will be facing a weaker Eagles defensive line – even more so if Eagles' star DE Fletcher Cox is a no-go for Sunday.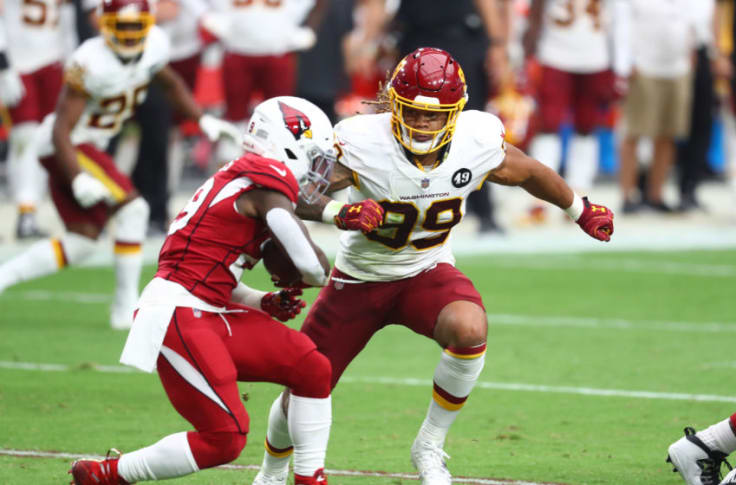 Contrary to common belief, Washington's main concern for Week 17 is their defense. Despite having allowed 17.6 points in their last five games dating back to their Thanksgiving win over the Cowboys – the most they allowed was 20 against the Seahawks and Panthers – the defense have failed to stop the run game, allowing 100 or more total yards on the ground in three straight games. Stopping impressive rookie running back Miles Sanders on the run will be a huge task, as they would have to keep him below 100 rushing yards, maybe even 90.
On the bright side, their passing game performance coming into Sunday night has been promising as of late. In their last two games led by top defensive rookie of the year candidate Chase Young, they held opposing quarterbacks – Russell Wilson and Teddy Bridgewater – below 200 passing yards. D.K. Metcalf led the Seahawks in receiving with just 43 yards against Washington and Curtis Samuel had 106 for the Panthers. In the last two games, Samuel was Washington's only receiving opponent that averaged 10 or more yards per reception against Washington's defense with 21.2.
Washington's starting corners – Ronald Darby and Kendall Fuller – have combined for 13 solo tackles and five passes defensed in their past two games; four of their pass breakups were against the Panthers. They will be going up against a list of receivers led by Jalen Reagor – who has 125 receiving yards since rookie Jalen Hurts took over at quarterback – and Zach Ertz, who has 110. Other threats include Alshon Jeffrey with 100 yards and DeSean Jackson with 81. Expect to see a solid showing from Washington's corner duo by keeping the top receiver below 70 yards receiving.
Much to their advantage, Washington's defense will be facing a lackluster Eagles offensive line that allowed their quarterback Hurts to be sacked nine times in Philly's last two games. Expect Chase Young and Montez Sweat to add onto that total and pressure Hurts endlessly. Much like Sanders, however, stopping Hurts on the ground is crucial. The defense would have to hold the young signal-caller below 70-80 rushing yards to put themselves in comfortable position.
Final Thoughts:
Regardless if whether or not Alex Smith will play against the Eagles will not as big of a factor as fans think it will be. Washington's offense should be solid with Taylor Heinicke facing a weak Eagles defense while under center. The bigger factor is Washington's defense continuing its stretch in the passing game and allowing minimal points, but also stepping up in the run game by going after Jalen Hurts and Miles Sanders.
Following the result of the afternoon matchup between the Giants (5-10) and Cowboys (6-9), all eyes will be on Washington on Sunday night primetime television to determine this year's NFC East champions. If Washington wins, they will be awarded the division. If they lose, then the winner of the Giants-Cowboys game will be crowned NFC East champions.