By: Andrew Hubschman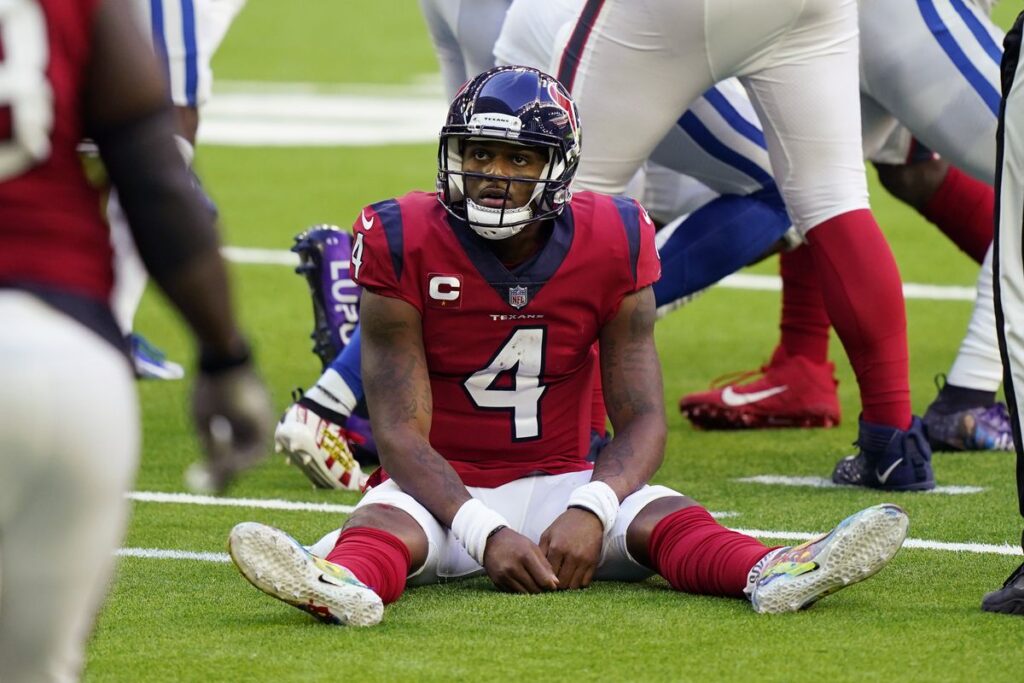 The drama between Deshaun Watson and the Houston Texans organization feels like it's been going on more than it actually has been. Just when losing DeAndre Hopkins last off-season and releasing J.J. Watt earlier this month wasn't enough to prove that Watson could soon be shipped out of Houston, we might finally be approaching the saga's conclusion.
First, let me set the record straight: I have much respect for Deshaun Watson for his efforts as both a player and humanitarian, he is not exactly the victim. He willfully signed his four-year $156 million extension before the start of the 2020 season despite knowing that the Texans organization was going downhill, and now here he is angrily demanding a trade.
With that being said, let's get into the news. Yesterday, the Texans made a surprising move that could only prove that Watson will soon be exiled elsewhere:
Yup…. soon we should see a "Texans Trade QB Deshaun Watson To…" headline within the coming days or possibly weeks. It's about time because as previously mentioned, it's as if this drama has been going on longer than it actually has. Question is: will it be the Eagles or Panthers…. or elsewhere?