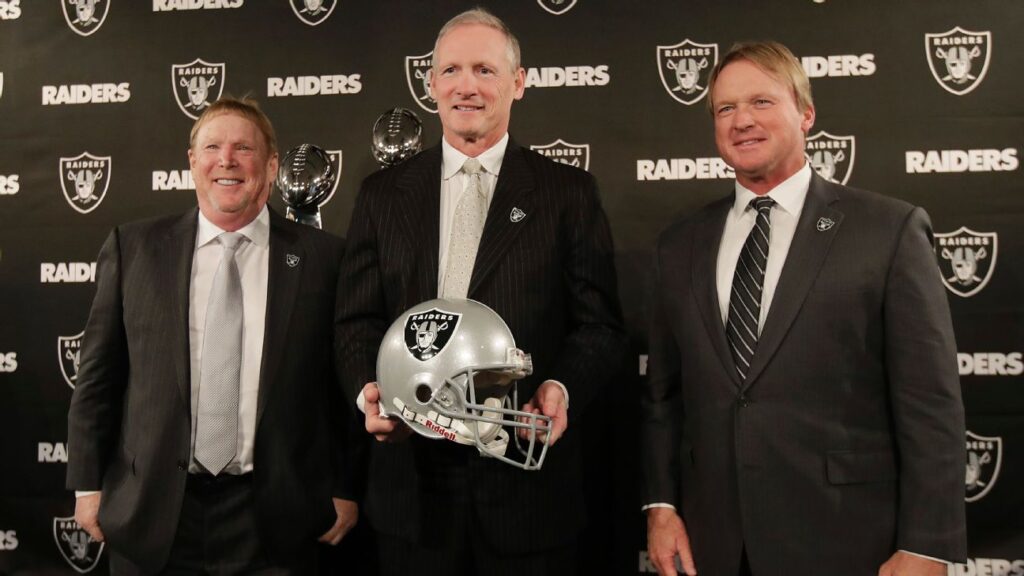 By: Ross Sutton
This is the first of what might become a series of blogs that analyzes the salary cap situations for different teams in the NFL and then make predictions regarding who might be cut/traded and who the teams could potentially look to add to their rosters.
Taking a look at a team's cap situation before free agency officially starts can be immensely helpful in understanding what direction a team will go in, as money is often the motivating factor behind a large number of moves made in the NFL. Due to the league's salary cap going from $198.2M in 2020 to likely around $180M in 2021, a number of teams are in a tough spot in terms of the salary cap, making this analysis even more important this year. The salary cap is going down this year for the first time in a decade because of the league's lost revenue due to the COVID-19 pandemic, so teams are going to have to adjust to having less money to spend. So with all that being said, let's take a dive into the Raiders salary cap situation for the 2021 season.
Oakland Raiders
The Raiders experienced a pretty up-and-down year in 2020, as they were the only team to beat Patrick Mahomes in the regular season, but they also lost to the Falcons 43-6 in a Week 12 matchup that doomed the Raiders playoff chances. The Raiders were yet again one of the worst defensive units in football, as they lacked a consistent pass rush throughout the year. On the bright side though, the Raiders hired Gus Bradley to replace Paul Guenther as the team's defensive coordinator, so maybe that unit will improve next year. Additionally, the Raiders had a great year on the offensive side of the ball, as they finished 10th in the league in points scored as Derek Carr appeared to be completely dialed into Jon Gruden's offensive system.
Unfortunately, the Raiders are about $7.7M over the projected salary cap for 2021, which means they are going to need to shed some salary to create room for new players that are signed or drafted by Vegas in the coming months. Luckily though, the Raiders have a number of players under contract for next season that they can trade or release this offseason with little to no financial repercussions. The most relevant player to mention here is the Raider's backup quarterback Marcus Mariota, who is scheduled to make $10.6M in base salary this upcoming season. If the Raiders trade or cut Mariota though, they save themselves $11.3M in salary, and that alone puts the Raiders below the league's projected salary cap for 2021. Mariota played great when needed by the Raiders this year, but paying a backup quarterback that much money might be a luxury that the Raiders simply cannot afford in a year that has a decreasing cap number. Due to his productive play, there have been rumors around the league recently that teams are interested in acquiring Mariota, creating an ideal opportunity in which the Raiders might be able to acquire assets (players or draft picks) in addition to shedding Mariota's large-cap number if he gets traded.
In terms of the salary cap, Marcus Mariota appears to be the most likely player to not return to the Raiders roster in 2021, but there are other names that might be worth mentioning here as well. I could see Lamarcus Joyner getting cut this offseason, as he has only played in 16 games for the Raiders over the last two years, he is 30 years old, and the Raiders would save $8.7M on the cap if he is cut/traded. The Raiders also drafted Amik Robertson last year, who could be a good replacement for Joyner. Cutting or trading Joyner would unfortunately also create $2.5M in dead cap for the Raiders (meaning that the $2.5M still counts against the team's cap), but they would still save $8.7M by moving him, so Joyner could be another prime candidate to be cut/traded by the Raiders in the coming weeks.
The Raiders could also save $14M, $9.6M, and $5.4M if they cut/trade Trent Brown, Gabe Jackson, and Richie Incognito, respectively, but I do not see that happening as the Raiders offensive line is the heart and soul of the team. There are also several players that have not seen much playing time for the Raiders that could be released with zero dead money created while saving a little less than $1M for each player that is cut. This means that even though the Raiders are not in an ideal spot right now, they could potentially be about $15M below the cap if they cut/trade Mariota, Joyner and a few players do not play much at all. Therefore, Vegas should be able to make some moves that put them in a much better position to sign some players (likely on defense) during free agency.