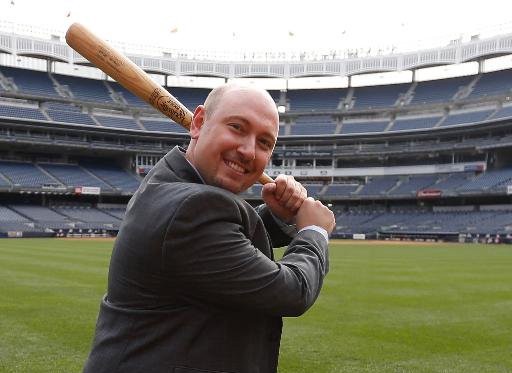 By: Jack Veltri
On Sunday afternoon, I had the opportunity to sit down (virtually) with Bryan Hoch to talk about the upcoming 2021 MLB season, specifically for the New York Yankees.
For those unfamiliar with Hoch, he is an MLB.com beat reporter, writing for the Yankees since 2007. He is the author of "The Baby Bombers: The Inside Story of the Next Yankees Dynasty" and co-author of "Mission 27: A New Boss, A New Ballpark and One Last Ring for the Yankees' Cour Four." His third book, "The Bronx Zoom: Inside the New York Yankees' Most Bizarre Season," comes out in June 2021.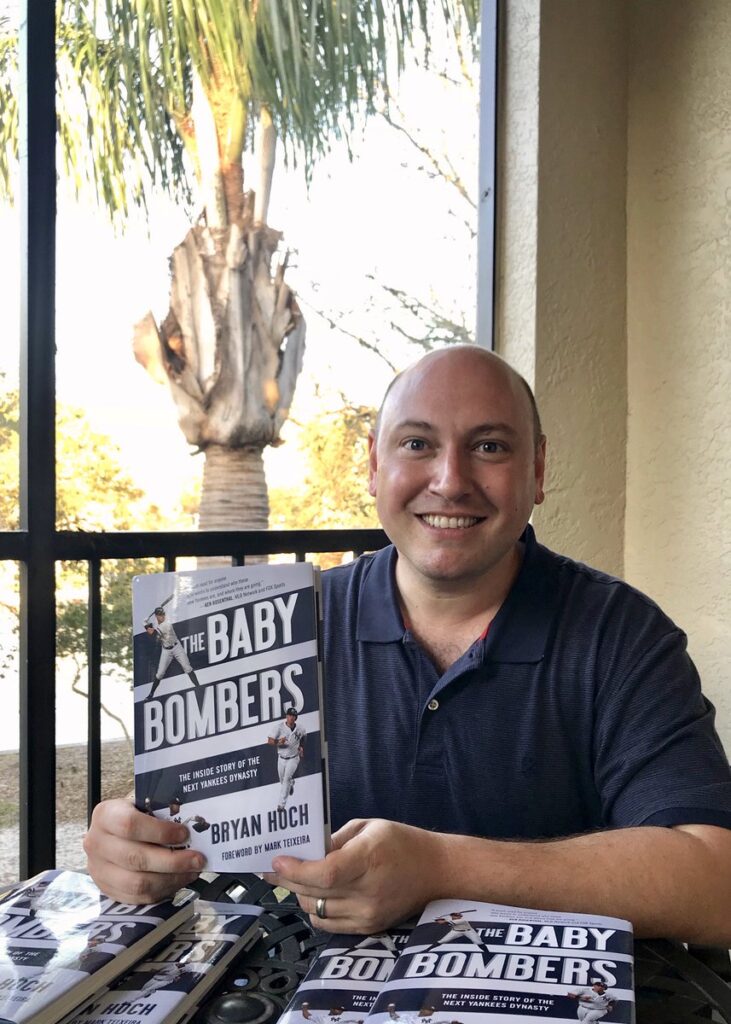 Q: What did you think of DJ LeMahieu resigning with the Yankees?
BH: Great. I mean, there was a move they had to make. I didn't see how they were going to be better without their best player, and that's what he's been the last two years. Personally, I love watching DJ hit, I think it's fun. He's one of the best players in the game to me – I know what the drop off was with that Yankee team when they didn't have him and they had to go to Tyler Wade or Their Estrada. DJ was just the best player on that team. He really set the tone and he was their most valuable player. It was a move I definitely thought they had to make.
Q: Do you believe the Yankees are better off with Jameson Taillon and Corey Kluber as opposed to Masahiro Tanaka?
BH: To be determined I guess. If they each throw 150 innings and they look great, then yes, but that's no guarantee. So, it is definitely high-risk, high reward with those guys and that's what Brian Cashman said. He said that they thought two was better than one, but that one was pretty consistent and reliable. So, they're going to need at least one of those two guys to pan out –The talent is there, it's just the health that is the question.
Q: Which player has the most to prove coming into 2021?
BH: Probably Gary Sanchez, I think. Maybe Gleyber Torres would be a runner-up there, but I'll say Gary. He needs to prove that he's not a .147 hitter. We've seen it before, he just needs to prove that he can get back to that. The defense is always going to be a question mark with him, but if he can be good enough back there that you can get by. The most important thing with Gary is, he's got to hit. Look, the Yankees had a great offensive catcher, who wasn't that great defensively and guys didn't love throwing to him, and that was Jorge Posada. They won a lot with Jorge. So, if Gary hits, then you can find a place for that.
Q: Where do you see Domingo Germán fitting in with this team after being suspended in 2020?
BH: It's hard to say because I haven't seen him pitch in a game-setting yet. I think that he's going to have an opportunity to come in as the fifth starter, but having not pitched for a whole year, I guess in my mind I'm kind of thinking he'll begin the year in Triple-A. But, he could win a spot if he goes in and is lights out, he's better than I think he's going to be, more power to him. I think Deivi Garcia is going to be more ready, will be a little bit more polished right now just because he was actually pitching last year.
Q: As a South Carolina Gamecock myself, what are your expectations for Jordan Montgomery and Clarke Schmidt?
BH: With Schmidt, I love that kid. It's too bad because I know he was amped up to come into spring and he was ready to go, but Montgomery, I think, he's going to be solid. Aaron Boone's talked a lot about how he thought that Montgomery stuff last year was better than the numbers really showed. He kind of got impacted by a couple bad starts that ran his ERA up, but he pitched better as a whole. There's a reason they gave him a start in the postseason. He pitched pretty well there, I think he gave them four innings in that start. You'd like to see him go a little deeper, but considering how weird 2020 was, I thought that he had a pretty solid year and I would look for him to continue to improve on that this year.
Q: Who is the biggest threat to the Yankees this season?
BH: I hear the White Sox say they're best team in the American League, so they've got something to prove there. In the division, I think the Rays. Obviously, they're still going to be tough, I think they took a step-back from where they were. Toronto is gaining ground fast, I like a lot of the moves they made. I'll say the White Sox, but in the division, I guess Tampa with Toronto right behind them like nipping at their heals. I think the Yankees will still win the division though.
Q: Who do you think is a sleeper to make the team?
BH: I don't know if it's sleeper, but I'll say Derek Dietrich could come in and steal a spot on the bench here. I think that maybe a lot of Yankee fans don't know about him, but I think he's going to push Tyler Wade there. He's a veteran, a lefty, can play a lot of different positions, and the dude is jacked. Like he came in and he's just ripped. I don't think I knew that Dietrich was like that. I know he played with Stanton with the Marlins, so there's a lot of connections there.
Q: Do you think Giancarlo Stanton and Aaron Judge have the ability to play over 130 games each in 2021?
BH: That's the big question. I mean, they've both done it in the past, so I know they can do it. The question is, can they do it at the same time? With their recent history, who knows, but that's definitely the goal because they're a different team if they have both of those guys in the lineup. When they actually get that whole lineup together, the drop off is pretty significant from when they don't have it.
Q: Who wins the 2021 World Series?
BH: I was wrong last year, but I'll say the Yankees beat the Dodgers in the World Series. I got half of it right sort of, but this'll be the year. I just want to see those two uniforms go up against each other in a World Series and how you know, Yankee Stadium and Dodger Stadium, I think that would be cool.