On Friday, January 28, John Cena will be making his long-awaited return to the WWE. The 16-time world champion has not been seen in quite some time, and his return comes smack dab in the middle of Wrestlemania season, which leaves plenty for every wrestling fan's imagination. While very little information has been released about how long he may be around, Cena himself has been open about wanting a significant role at this year's Wrestlemania, so one can imagine the Leader of the Cenation may be kicking off a feud that culminates at the Show of Shows. If this is the case, the following superstars should most definitely be considered for Cena's return feud.
'The Fiend' Bray Wyatt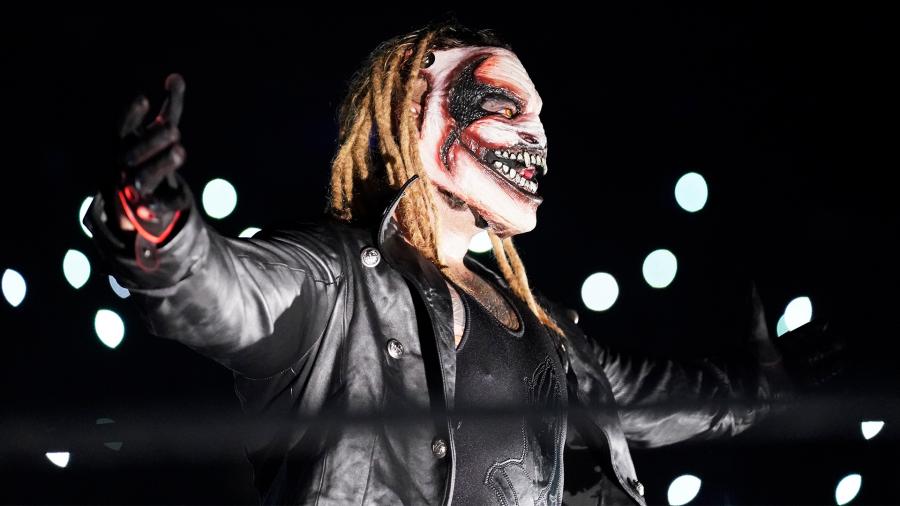 This matchup has already been discussed for Nosebleed in a previous article, so too much time won't be spent here. The Fiend and Goldberg will do battle this Thursday at Super Showdown for the Universal Championship. If The Fiend emerges from this match victorious, his history with the 16-time world champion coupled with Cena's desire to surpass Ric Flair's legendary number of title reigns with title number 17 should make this a leading contender for a Wrestlemania feud.
Cena has always been money on the mic, and Bray Wyatt certainly has the charisma to match. Both men would have some incredible promos leading up to a match at Wrestlemania for the Universal Championship. This match would give Cena quite the prominent role on the show, while also spotlighting The Fiend and his ability to take down the brightest of stars.
Goldberg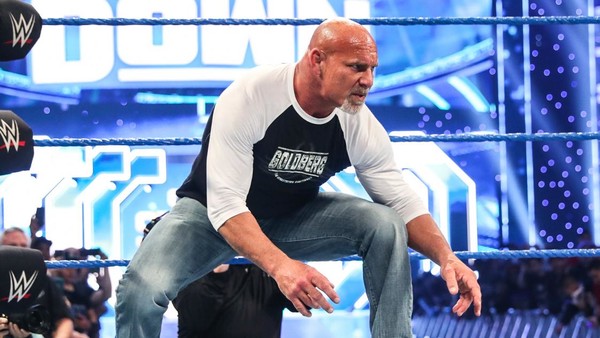 Since we're talking about Super Showdown, there is a scenario in which The Fiend v. Goldberg does not end with The Fiend standing tall. Instead, fans could be treated to a similar outcome from Fastlane 2017, where Goldberg defeated Kevin Owens to become Universal Champion. If this does happen, perhaps the WWE would want to take the route of putting together the biggest card ever for this year's Wrestlemania, and book Goldberg v. Cena.
Both Cena and Goldberg have incredible draw power despite not being active mainstays on the WWE roster. Pitting them against each other for the first time ever would be sure to attract not only fans of the current product, but fans from yesteryear who would want to see two legends go at it. While the match itself may not last as long as others, it would certainly be enough time for the two to make an incredibly memorable Wrestlemania moment.
Elias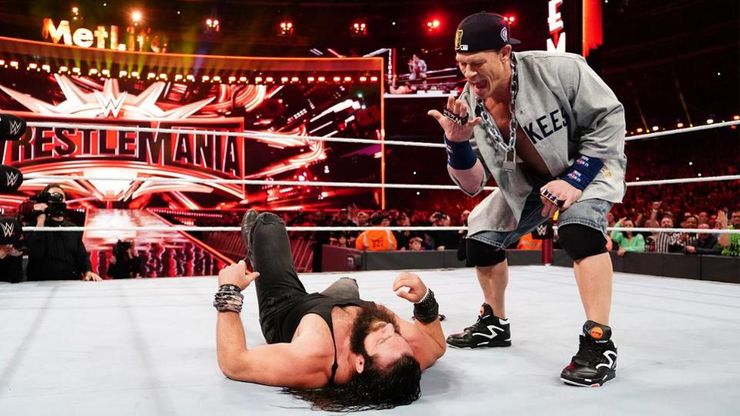 At last year's Wrestlemania, John Cena made an unannounced appearance to deliver some verbal jabs (and an attitude adjustment) to Elias during his performance. This is the easiest feud for Cena to kick off when he returns, as the recent history between the two allows for a relatively seamless transition. However, Elias is more of a babyface these days, which may pose a problem, as John Cena has rarely, if ever, been portrayed as a heel.
If the WWE is set on Cena v. Elias, there are some great ways to get around the fans cheering Elias. We could see him tease a collab with the returning Cena, only to turn heel on him, leading to a Wrestlemania match. Or, instead of a rapid heel turn, Elias could continue his feud with Nakamura, Sami Zayn, and Cesaro. Elias could continue to get overwhelmed by the numbers game, but receive some unlikely help from Cena to even the odds. This could lead to a match at Elimination Chamber between the two teams, ending with Cena getting the win. Elias would then become enraged with jealousy, leading to him turning on his newfound friend and setting up a 'Mania match that would put both superstars in a prominent match with excellent storytelling to back it up.
King Corbin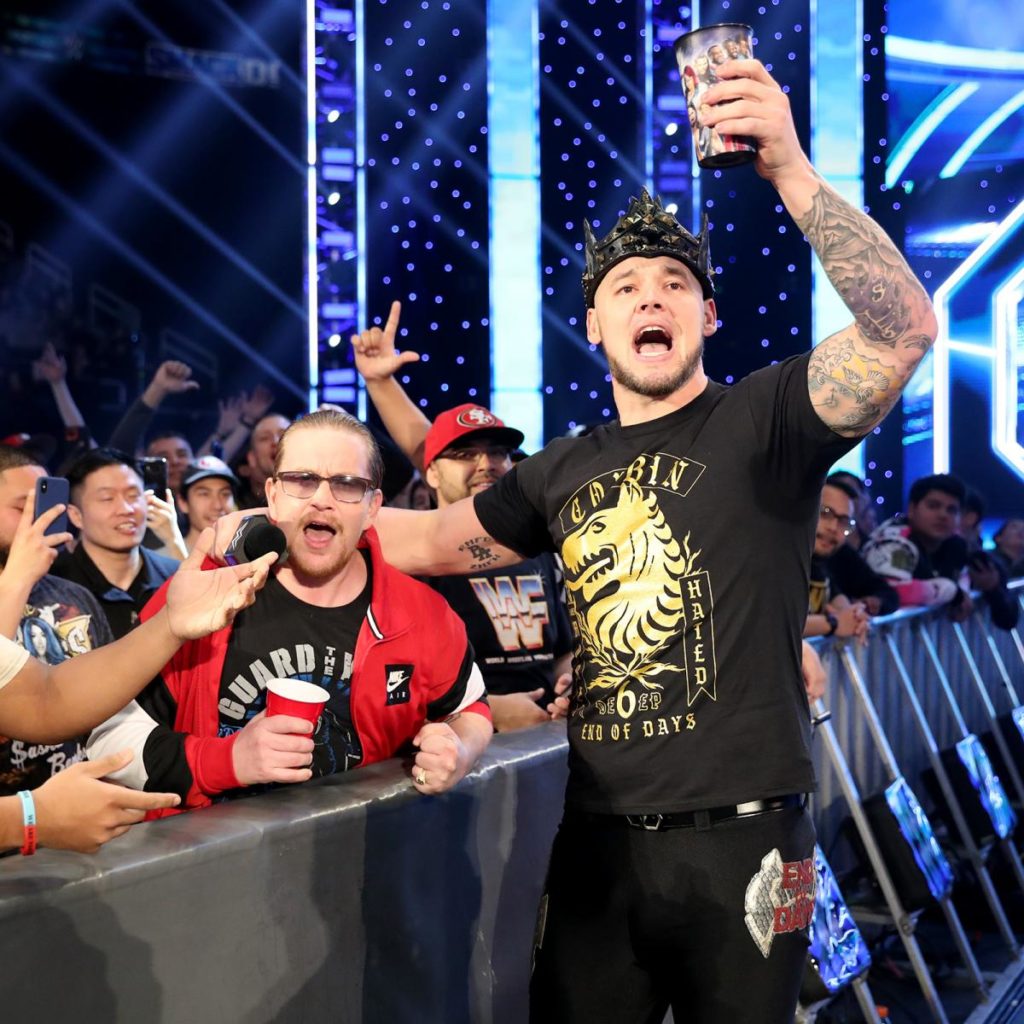 If there is one superstar on the Smackdown roster that the John Cena of old would certainly have a problem with, it would be King Corbin. Cena has always represented the meaning of hustle, loyalty, and respect, and portrayed that message to fans endlessly. King Corbin on the other hand, relies on outside interference from his minions and other underhanded tactics to ensure victory against his opponents. John Cena v. King Corbin would be the perfect old school "good guy vs. bad guy" matchup for this year's Wrestlemania.
This feud would also be easy enough to book. At Super Showdown on Thursday, King Corbin will likely be on the receiving end of a beatdown from Roman Reigns, as the two are scheduled for a cage match. Corbin could interrupt Cena's return the following night on Smackdown, claiming he is tired of being overlooked by other stars and that he should instead be more prominently featured due to being king. Corbin has also proven that he works excellently with former stars, as it wasn't too long ago The Rock made an appearance and made sure to give Corbin the work while he was around. A match with Cena at Wrestlemania would ensure Corbin has a high-profile match, while also keeping both superstars out of the title picture.
Roman Reigns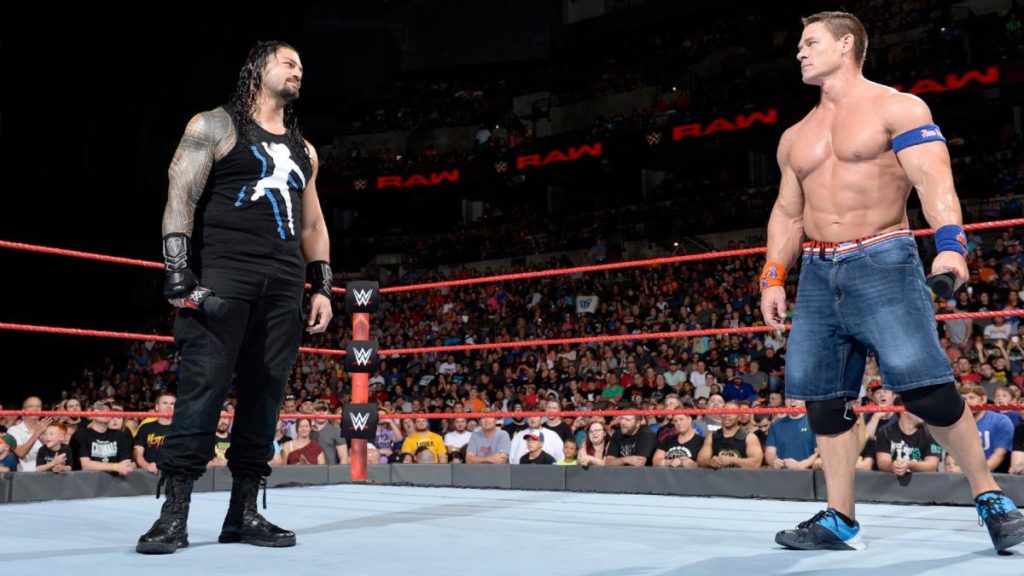 One of the last prominent feuds the WWE Universe saw from John Cena before his most recent hiatus involved himself and Roman Reigns in what many perceived to be a passing of the torch. This feud saw the two men cut some truly incredible promos, but only led to a one-off match at No Mercy 2017. Many would argue that this match should have been saved for a bigger stage, and it might just be time to do that.
If John Cena is going to be around leading up to Wrestlemania, the WWE Universe should see a build similar to what they saw when Cena and The Rock met at Wrestlemania 28. Roman Reigns should be cutting promos on Cena claiming he's a part-timer and isn't around as often as he always said he would be. Cena could retort with promos similar to their first feud, telling Reigns that he is only a cutout of who Cena was in his prime, and that the two will never be similar. The WWE did a great job of presenting these two stars' feud the first go around. A second act between them would likely go just as well.
Triple H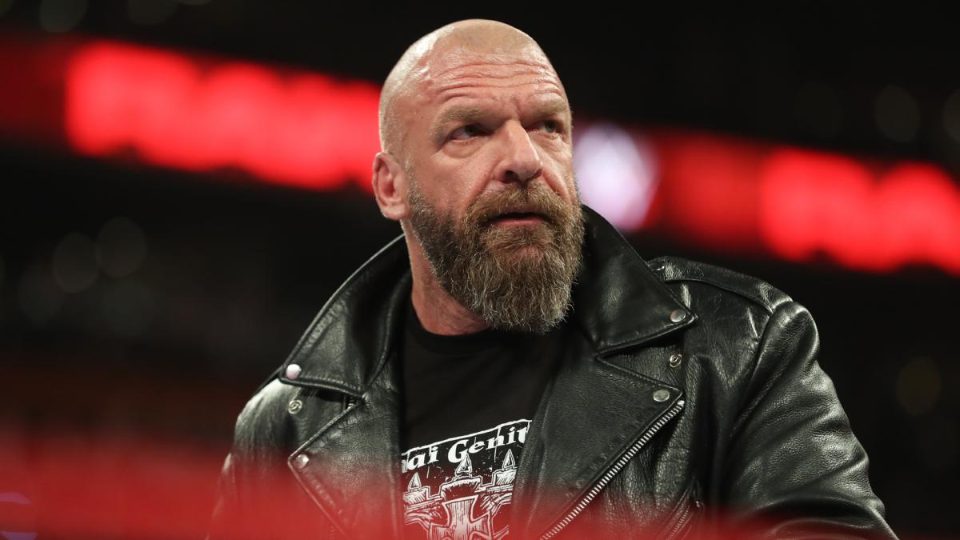 While this is the least likely feud to happen upon Cena's return, fans of the Ruthless Aggression Era of WWE should want to see this one more time. It's currently being reported that for the first time since Wrestlemania 23, Triple H will not have a match on the card. If the WWE is looking to add a significant legend presence on this year's card, maybe Cena v. Triple H one last time is the way to go.
During Cena's return, Triple H could interrupt and confess his frustration with Cena's ability to come and go as he pleases now that he is the part-time wrestler/Hollywood star he claimed he would never become. The two would surely have plenty of excellent promos to cut, as the rich history between them would provide for plenty of talking points. While current fans may not be as thrilled to see this matchup, it would again likely attract eyeballs of fans who may not keep up as much with the current product. Making Wrestlemania the biggest show possible is usually one of WWE's goals, and this match would certainly go a long way toward making that a reality.
Cena returns to WWE TV on Smackdown this Friday, February 28.