As the calendar pages turn, the WWE world inches closer and closer to The Showcase of the Immortals. Each year, WWE looks to book the biggest and brightest stars at Wrestlemania, and this year certainly will not be any different. As of the time this post is being written (Tuesday, February 18, 2020), two matches have already been announced. Several more will come to fruition within the coming weeks. I certainly do not have any pull at WWE (if anyone in the company wants to change that, I'm available!), but if I did, the following are a few of the big matches I would be starting to build to as Wrestlemania season really starts to heat up.
WWE Championship Match: Brock Lesnar v. Drew McIntyre
After Drew McIntyre singlehandedly eliminated Brock Lesnar in this year's Royal Rumble match, Lesnar v. McIntyre became the first match to be announced for Wrestlemania 36. Since this match has already been booked, the only change that should be made is the stipulation. Fans have watched Lesnar tear apart the majority of the WWE locker room for the past few years now with few opponents who measured up in terms of size and stature. McIntyre is certainly an exception to that, as he stands 6'5″ tall and weighs 265 pounds, very close to The Beast Incarnate's 6'3″, 286 pound frame. Why not have these two heavyweights do battle until, say, only one is left standing? Brock Lesnar has never competed in a Last Man Standing match in WWE, and having one against McIntyre would be an excellent way to build McIntyre's star while also giving fans the slug fest they deserve.
Universal Championship Match: The Fiend Bray Wyatt v. John Cena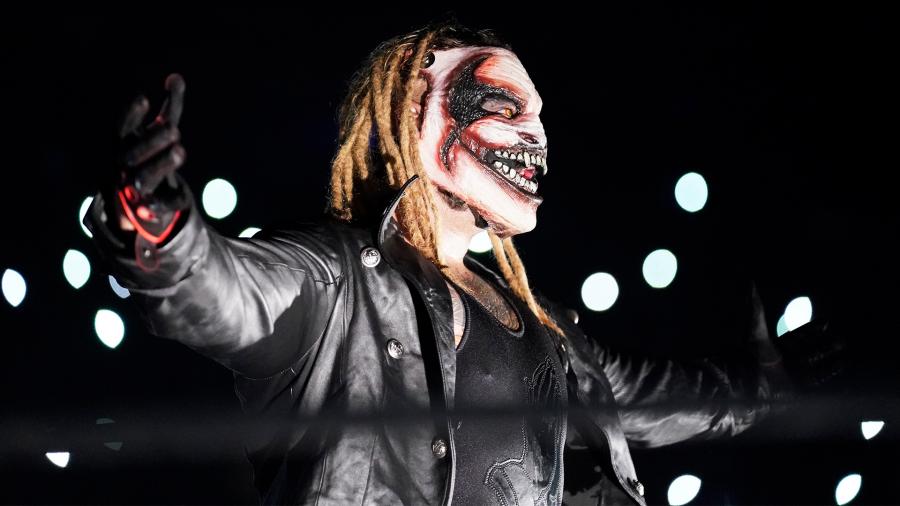 This match may be just what the title of this post suggests: fantasy. Nevertheless, it's worth a shot. The Fiend is as over as anyone on the roster right now, so who better to pit him against at the "Grandaddy of Them All" than one of the most over superstars of all time, John Cena. In order for this match to happen, a couple of hurdles would certainly have to be jumped. First, Cena hasn't been seen on WWE TV since the Raw Reunion in July of 2019. However, that will change very soon as he is scheduled to be at Smackdown on the 28th of this month. The second hurdle comes in the form of Goldberg, as he and The Fiend are set for a championship match at WWE Super Showdown. The Fiend should come away from that match as the champion, but as is always with the WWE, fans must expect the unexpected.
The next hurdle would be to set up the match. As of now, there is a rumored Elimination Chamber match set to take place at the Elimination Chamber pay-per-view next month that would feature six men, none of whom are Cena, with the winner getting the title shot at 'Mania. However, since that match has not been formally announced yet, there is still time to adjust it. Instead, Cena could replace a superstar (perhaps due to an attack by The Fiend??) and win the Chamber match himself. The quest for Cena's 17th championship against The Fiend would certainly make for compelling TV, all the WWE has to do is book it.
Raw Women's Championship: Becky Lynch v. Shayna Baszler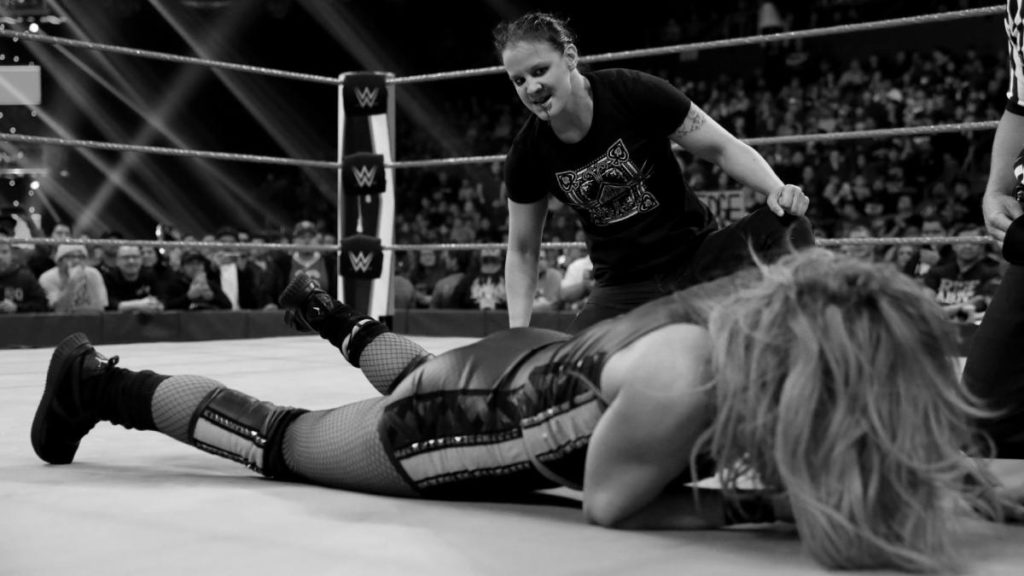 While this match hasn't been formally announced yet, the WWE does seem to be headed in this direction, after Baszler attacked The Man on Raw a couple weeks ago. This match makes the most sense for Lynch at 'Mania, as she has practically beaten almost every other superstar that has come after her and her title. Giving her fresh competition in the form of Baszler not only creates a new star, but it also gives fans a break from a repeat of a match they have already seen. Calling Shayna up to Raw from NXT after her 416 day NXT Championship run was ended by Rhea Ripley, will give her plenty of new opportunities as well. While some of the matches on this list may not come true come Wrestlemania, fans can almost certainly expect this match to happen.
NXT Championship: Rhea Ripley v. Charlotte Flair v. Bianca Belair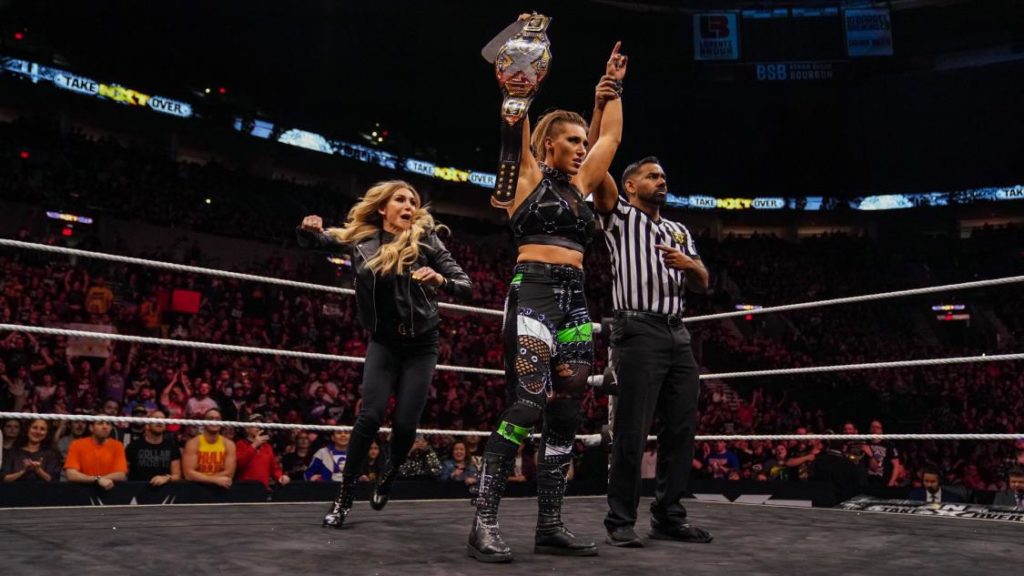 This match is the second match that has already been announced for this year's Wrestlemania – technically. So far, the match is only a one on one match between Charlotte Flair and Rhea Ripley. However, there is still plenty of time to add Belair to this match also. After winning the Women's Royal Rumble match earlier this year, Flair ultimately accepted Ripley's challenge to use her title shot for the NXT Championship by attacking her after her win over Belair at NXT Takeover: Portland. This challenge and the subsequent back-and-forth on Raw between Flair and Ripley bled into the ongoing rivalry between Ripley and Belair on NXT. After attacking Ripley at NXT Takeover: Portland and making the Wrestlemania match official, Charlotte also attacked Belair before walking out.
That attack could be the perfect starting point of getting Belair involved in this match as well. While it may ultimately just lead up to a singles match between her and Flair at Elimination Chamber, Belair could win that match, and demand that she is inserted into the Wrestlemania match after proving herself in that regard. While there will likely be some other multi-person matches on the card for 'Mania, this one would have that second level of storytelling that will intertwine the main roster fans and the NXT faithful, making even more people invested.
Roman Reigns v. Goldberg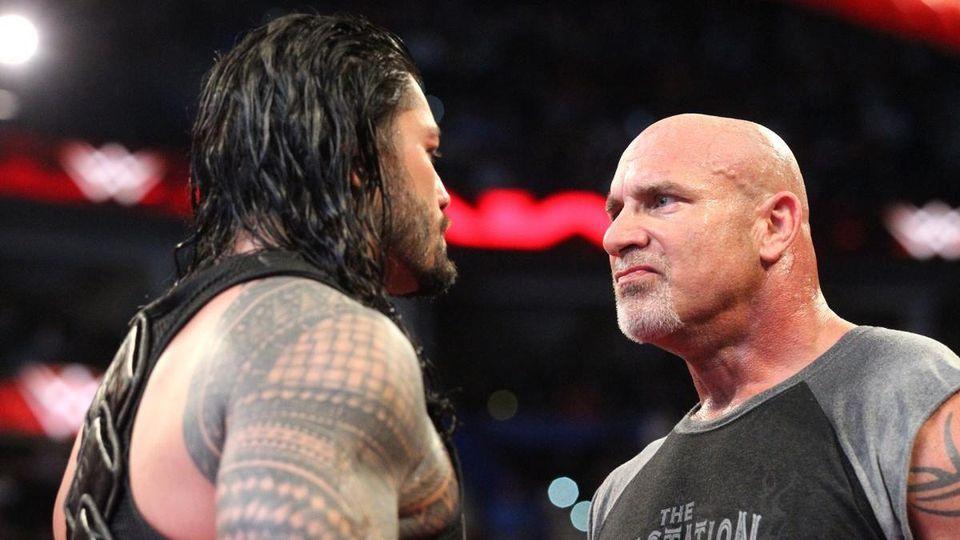 This match is actually one that Goldberg himself is hopeful to have. He has said before that he hopes to have the chance to wrestle The Big Dog, and what better a stage than the Grandest of Them All? Similar to The Fiend v. John Cena, this match may also involve overcoming some hurdles in order for it to occur though. As mentioned above, Goldberg is currently slated to face The Fiend for the Universal Championship at WWE Super Showdown. However, that shouldn't be viewed as a hurdle so much as a determination whether this match will be for a championship match or not.
If Goldberg walks out of Super Showdown with the title, this match could come about via the rumored Elimination Chamber match also mentioned above. Reigns could win the elimination chamber match clean, and go on to face Goldberg at Wrestlemania. However, if Goldberg does not win the title, this makes for a much more compelling story. If The Fiend is victorious, Roman should speak openly about his confidence heading into the Chamber match. Goldberg could turn envious of the younger, more confident Reigns, and attack him. That attack could either remove Reigns from the Chamber or cost him the match (allowing Cena to win, perhaps??). In doing so, it would set up a dream match many would certainly enjoy, and would also keep Reigns out of the world title picture a bit longer, allowing more fans to get firmly behind The Big Dog.
Randy Orton v. Edge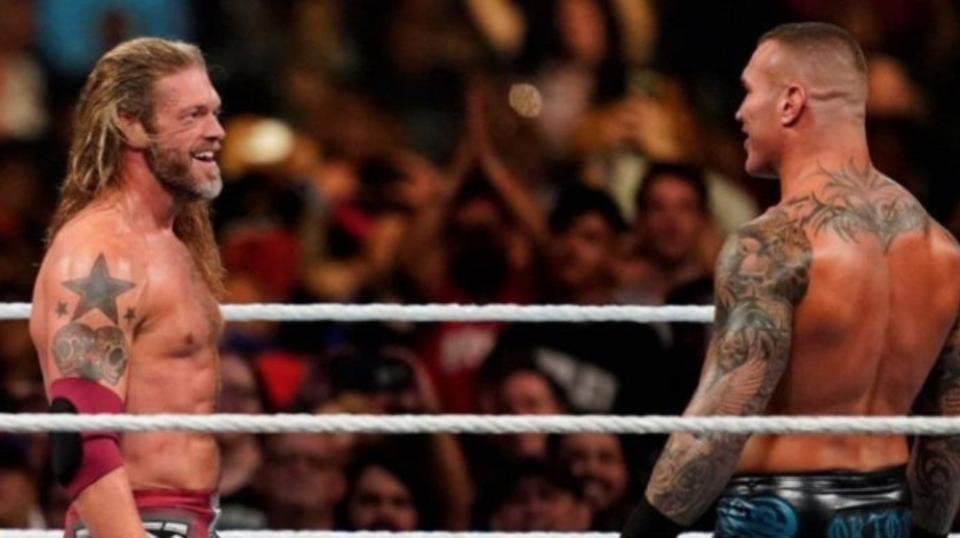 After returning from a nine year absence, Edge made an instant impact in the Royal Rumble giving fans hope that he would be back to stay. The next night on Raw, Edge told fans exactly what they wanted to hear: that he was back to end his career on HIS terms. That is, until Randy Orton attacked his former friend and hit him with a con-chair-to. Since then, the WWE Universe has heard nothing from Edge, yet Randy Orton continues to showcase his sadistic side, attacking Matt Hardy in recent weeks with the same violence. Orton should continue to assault members of the Raw locker room until Edge returns and puts a defiant stop to it, leading to a match between them at 'Mania. However, given the nature of Orton's attack on Edge, Edge should be given the chance to return the favor. A Fall's Count Anywhere match would allow both men to exhaust any violent compulsions they may have, while giving fans a chance to see The Rated R Superstar back in full force at the Showcase of the Immortals.
Women's Tag Team Championship Match: Kabuki Warriors v. The Divas of Doom
Not a whole lot has been done with the Women's Tag Team Championships as of late. Most of that can be attributed to Asuka being the latest in a line of superstars looking to take the Raw Women's Championship from Becky Lynch, but with that likely in the rear view, the tag title can again become the Kabuki Warriors focus. Since losing her rematch to Becky Lynch, Asuka has helped her tag partner Kairi Sane take out Natalya on Raw. It is likely in the coming weeks that Natalya will be looking to get some form of revenge on the Kabuki Warriors, but may need some backup.
That backup is never really that far away, as Natalya's former tag partner Beth Phoenix just recently returned in this year's women's Royal Rumble match, making quite the impact. And while she did ultimately throw Nattie over the top rope in the Rumble match, the two would likely reconcile to take down the Kabuki Warriors if given the chance. Both Natalya and Asuka will be in the elimination chamber match in which the winner gets a chance to face Becky Lynch at Wrestlemania. This will likely lead to one or both of them being eliminated by the other's means, which could lead to a battle of the dynamic duos.
There are plenty of other matches, superstars, and championships that will be featured on Wrestlemania. The Intercontinental, United States, and Smackdown Women's championships will all likely be defended, while other rivalries will ultimately culminate at the biggest pay-per-view of the year. Plenty of memorable moments will be made, when Wrestlemania takes place in Tampa, Florida on April 5th.