By: Collin Mullane
New York Giants General Manager Dave Gettleman is on the hot seat and he knows it. Jay Glazer reported that Gettleman pleaded to John Mara and Steve Tisch to give him one last chance and presented a plan to get the ship back on course in a year. Majority owner John Mara even publicly stated Gettleman needed to "Get his batting average up," that's not exactly a ringing endorsement. The fate of Gettleman's job and the future success of the New York Football Giants lies within the 2020 NFL draft, and most importantly the 4th overall pick.
At 6'4″ and 238 pounds the Clemson product is listed as a linebacker, but he is so much more. At the combine when asked by reporters what position he plays he responded with one word "Defense." And it's true, he lined up all over the field from OLB to ILB to Edge to Slot CB to single-high Safety. Basically every position but Nose Tackle. He is a true modern-day defender and defensive chess piece.
In his Junior season in Death Valley, Simmons amassed 104 tackles, 7 sacks, and 3 interceptions. Athletically he is a freak, blazing a 4.39 40 yard dash along with a 39-inch vertical jump, putting him on par with combine legends like Julio Jones and Vernon Davis. Rarely does the NFL see defenders put up these types of numbers. NFL offenses have been searching for matchup nightmares like Christian McCaffrey and Travis Kelce to destroy Linebackers and Safeties in open space, Isaiah Simmons could give the Giants there own matchup nightmare.
The G-Men haven't drafted a linebacker in the 1st round since Carl Banks in 1984, Simmons could change that. In his introductory press conference, first-year Head Coach Joe Judge preached versatility. So why not take the most versatile defensive playmaker in the draft?
Option 2: The Hogmollies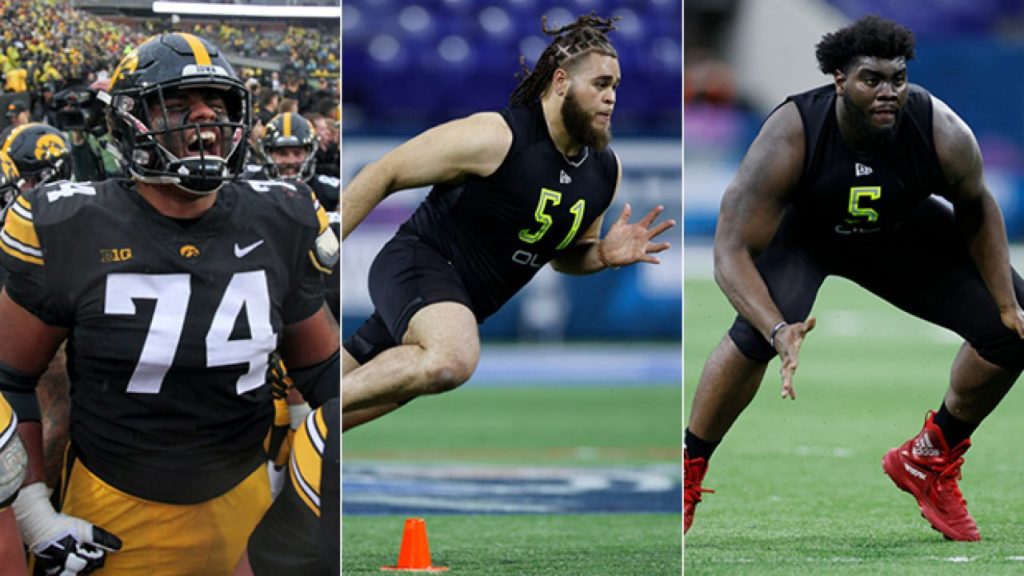 When Gettleman took over the Giant's decision making in 2018 he said "We've got to fix the o-line, let's be honest". So let's be honest Dave, you haven't fixed the o-line. Nate Solder has been overpaid and underperformed at Left Tackle. A second-round pick in 2018 Will Hernandez and Kevin Zeitler acquired via the Olivier Vernon trade have shored up both guard spots, yet Center and Right Tackle have been a revolving door of stopgaps. The development of Daniel Jones and the prime years of Saquon Barkley cannot be squandered by opposing defensive lineman causing chaos in the backfield any longer, practice what you preach Dave and address the offensive line.
This draft features 3 different flavors of offensive tackles at the top of most boards. Iowa's Tristan Wirfs, who's reported to be Gettleman's favorite, is an athletic specimen who is the freak of the group. Wirfs had the fastest 40-yard dash, the highest vertical jump, and the longest broad jump of any Offensive Lineman in this draft class. His physical tools and natural explosion are easily evident. Wirfs has prototypical size for a Tackle at 6'5″ and 320 pounds, yet many experts believe he might be better suited at Guard in the NFL. This is due to inconsistencies in his film resulting from occasionally sloppy footwork and his lack of awareness when picking up stunts and blitzes. If Wirfs is the pick at 4, Gettleman must believe in his coaching staff to refine his technique and develop him into an NFL Tackle.
Louisville's Mekhi Becton is the gargantuan of the group. Standing at an astonishing 6'7″ and 364 pounds Becton is a true Left Tackle who can become the tone-setter for an offensive line. His tape is littered with clips of him tossing D-Ends and OLB's OUT OF THE CLUB LIKE A BOUNCER in the run game. Just check out his tape versus Clemson if you want to see some attempted murders. He is a mauler in the run game opting to use sheer power over technique, while also being light enough on his feet to move with D-Ends in zone schemes. In the passing game his long arms are his biggest asset, keeping defenders so far away they cant even touch him. While susceptible to the occasional speed rush off the edge, his size makes it a tough task to get around him. I could see him playing Right Tackle until the Giants are able to avoid the dead money from Nate Solder's contract, then moving Becton over to become Daniel Jones cornerstone blindside.
Alabama's Jedrick Wills is the technician of the group and my personal favorite. Starting for the Crimson Tide for 3 seasons and protecting Tua Tagovailoa's blindside at Right Tackle he is a model of consistency. Rep after rep his technique is flawless, a dancing bear whose body is always under control with eyes always up. He picks up stunts and blitzes with ease, has a nasty demeanor in the run game and is scheme versatile. The smallest of the group at 6'4″ and 312 pounds, he may not have any eyepopping physical traits like Tristan Wirfs or the freaky measurables like Mekhi Becton, but Wills provided something they didn't last season, consistency. Wills is the type of player you can start at Right Tackle day 1 and have no reservations.
Option 3: The Ferraris
While I admit WR isn't the most pressing need for the Giants, wouldn't it be nice to pair one of these Ferraris with Daniel Jones? Right now the Giants have two slot receivers in Golden Tate and Sterling Shepard and an emerging deep threat in rookie Darius Slayton. But they lack the alpha dog #1 receiver that would make Daniel Jones' life that much easier, and this draft features two of them.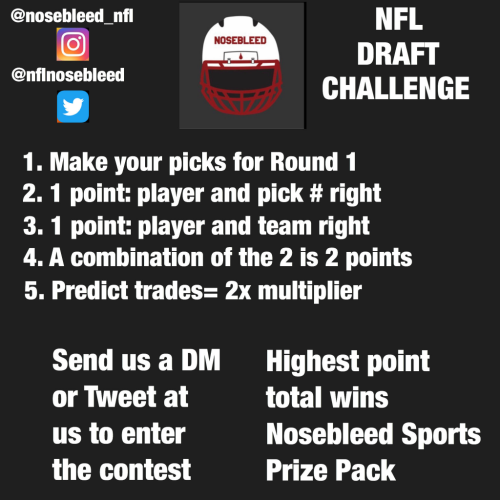 CeeDee Lamb from Oklahoma is 6'2″ 198 pounds and has the traits of a true #1 receiver. After a Junior year campaign with 62 catches, 1,327 yards and 14 TD's it is not a stretch for him to be taken at 4. Lamb is exceptional after the catch showing surprising strength to break tackles and has the necessary wiggle to take short throws to the house. His best trait is the 50/50 ball, Lamb consistently high points and wins contested catches. His highlight film is littered with jaw dropping circus catches and his body control is impeccable. I usually loathe player comparisons but with the WR position they're the most practical. CeeDee Lamb reminds me of DeAndre Hopkins.
Jerry Jeudy from Alabama is 6'1″ 193 pounds yet plays much different than CeeDee Lamb. Where Lamb will jump over you, Jeudy will run around you. The next in a long line of elite Alabama receivers Jeudy is not only the most elusive receiver in this draft class he is also the best route runner. Route after route he makes secondaries look silly, and once he gets the ball in his hands he will juke, spin, stutter, and accelerate his way past defensive backs into the endzone. Jeudy reminds me of an Antonio Brown (without the drama) or Odell Beckham (without the drama) type of wideout.
Option 4: Trade Back
Dave Gettleman has never traded back in the first round as General Manager of either the Giants or the Panthers, but for the right offer, it could be a good move here. With Joe Burrow and Chase Young penciled in as the first two picks, there is a chance QB's Tua Tagovailoa and Justin Herbert could still be sitting in the green room when the Giants are on the clock. If the Chargers picking at 6, or the Jaguars at 9 decide they need to move up to get their guy the G-Men should be all ears. Both the Chargers and the Jaguars would most likely be trying to jump the Dolphins to select Alabama gunslinger Tua Tagovailoa.
According to the Jimmy Johnson trade chart, which is used as a rough guide to assigning numerical values to draft positions, the Chargers would have to give up the 6th overall and 3rd round pick to jump to 4. While the Jaguars would have to offer their 9th overall and 2nd round pick. These two teams seem to be the most likely trade partners, as I doubt the Giants would want to move out of the top 10.
With so many needs, especially on defense, a trade back would allow the Giants to still get a blue chip player while addressing other needs later on in the draft. They could still get one of the three O-lineman or one of the 2 top WR's later on in the top 10. For a team that is still rebuilding this could be the best option.