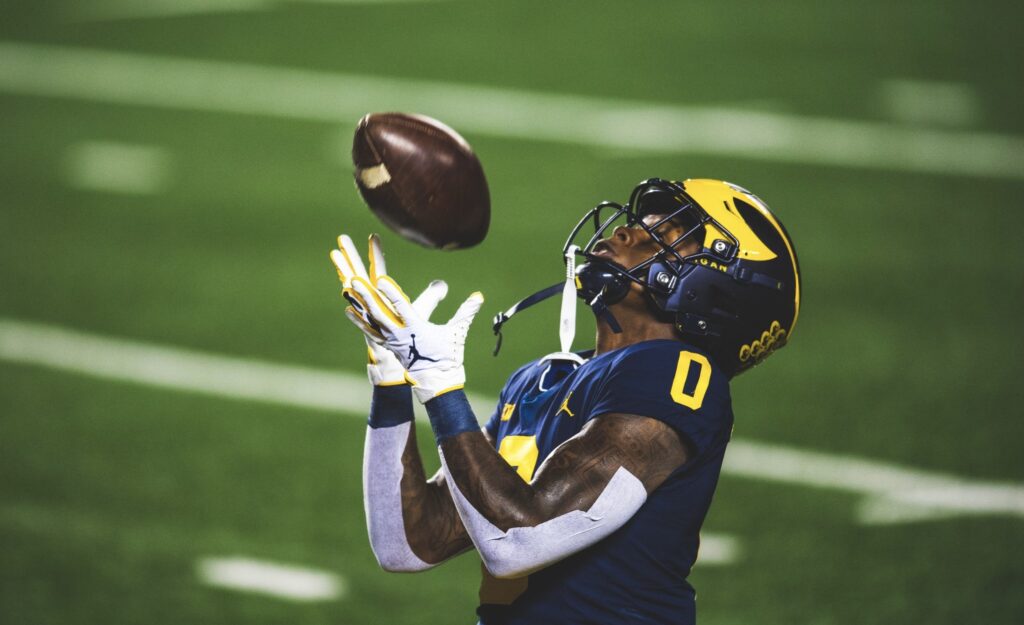 By: James Murphy
The Michigan Wolverines found yet another rock bottom on Saturday night as they were blown away by the No. 13 Wisconsin Badgers 49-11 for their third straight loss. The team is now 1-3 to start the season for the first time since 1967.
Zach Charbonnet ran for 21 yards on three carries. Ronnie Bell had four catches for 56 yards
The Badgers picked off Joe Milton on Michigan's first play from scrimmage and turned it into a 7-0 lead in the first quarter. After two lackluster plays to start their next drive, Milton threw yet another interception that the Badgers would use to make it a 14-0 lead.
The next two drives were no better. The maize and blue had two three-and-outs followed by two touchdowns. Michigan had a chance to end the shutout on a fourth and goal at the one-yard line, but Joe Milton was stopped short on a quarterback keep. The Wolverines would go into halftime down 28-0, their largest halftime deficit since Michigan stadium opened in 1927.
The third quarter started off slow before Michigan got on the board with a field goal which Wisconsin answered not long after with another touchdown. The maize and blue made a change under center benching Joe Milton and going with Cade McNamara, who led the team to a touchdown and successful two-point conversion on his first drive.
There wasn't much to like afterwards, as the Badgers added two more touchdowns to cap off a lifeless night in Ann Arbor; one where no one seemed to have a grip on anything and the future of the team continues to be brought into serious doubt.
The maize and blue will have yet another chance to halt their streak with a trip to the east coast to play Rutgers on Saturday, November 21 at 7: 30 p.m. eastern on the Big Ten Network.