A Tough Decision
As we are all aware, this is a tough time for all spring student-athletes. Having to make a decision at the collegiate level to stay at their institution, go pro, or for some seniors, hang the cleats up. Covid-19 has certainly shaken the entire sports world, putting everything on hold, athletes finding other ways to work on their craft, and for the many fans like us waiting for our treasured sports teams to come back. The NCAA officially granted spring athletes an extra year of eligibility, giving some senior athletes comfort in knowing they do not have to hang up their equipment so soon. For Ivy League athletes, it's a different story. The Ivy League will continue to hold its principle in not providing an extra year of eligibility for any circumstances. The Ivy League only allows their athletes to play their first four years with no medical red shirts allowed unless they would like to transfer out of the league to a different university for their 5th year. This led to a tough decision for Princeton Attackman Michael Sowers…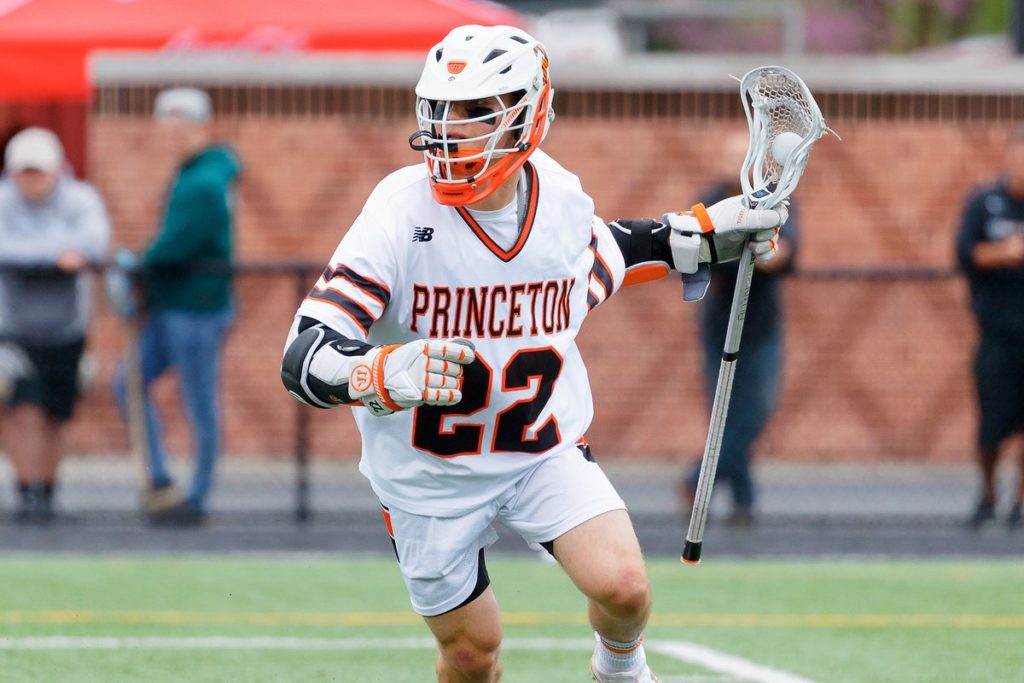 Michael Sowers is arguably one of the greatest players to ever suit up for the Princeton Tigers. He finishes his 4 years at Princeton as the school's all-time leader in points with 302 (121 Goals and 181 Assists). Although a legendary season in the making was cut short, he never failed to make the most of it. He capped his senior year off as the Division 1 Player of the Year and was an Inside Lacrosse media First-Team All American. Sowers led Division 1 in points per game (9.40) and assists per game (6.20) (goprincetontigers.com).
Sowers could have easily been a Top 5 draft pick in this years upcoming PLL Draft, and probably could have found himself as a 1st Line Attackman his rookie season. But Sowers still has some goals he wants to accomplish at the collegiate level, so he has decided to use a 5th year and transfer elsewhere to compete for a national championship. Sowers will be playing for John Danowski and his Duke University Blue Devils, looking for a 4th National Championship in the Danowski Era.
Sowers will add to the already high powered Duke Blue Devils offense playing with soon to be sophomore Dyson Williams attackman who finished the year off with 30 points ( 25 Goals and 5 Assists). Dyson also finished the season with a 55% shooting percentage, which is an out of this world statistic (goduke.com) I am predicting a lot of goals from Dyson Williams assisted by Sowers. Probably one of the best qualities of Sowers is his shiftiness and tremendous footwork. He has focused heavily on his footwork while training and it has definitely paid off for him. His quickness makes it a lot harder for defenders to determine which direction he is going from behind X and will probably draw a ton of slides from up top, in a closed offensive formation. In that case, he can find many assisted opportunities from standout Duke midfielders Nakeie Montgomery and Owen Caputo, both of whom have really risen to the occasion this past season.
Sowers will always be a Princeton Tiger, but a fresh start at Duke provides Michael with the opportunity to win a national title, and I 100% believe they will be crowned champs in 2021.