Will Alex Ovechkin ever break Gretzky's goal record? This is hockey's million-dollar question, and one that will stir up debate across the hockey world. It was looking good for the Great 8. He was sitting at 706 goals as the season was winding down and then sudden heartbreak. COVID-19 likely wiped away the rest of the 2019-20 NHL season. Let's see how much that will affect him in his quest for 895 goals.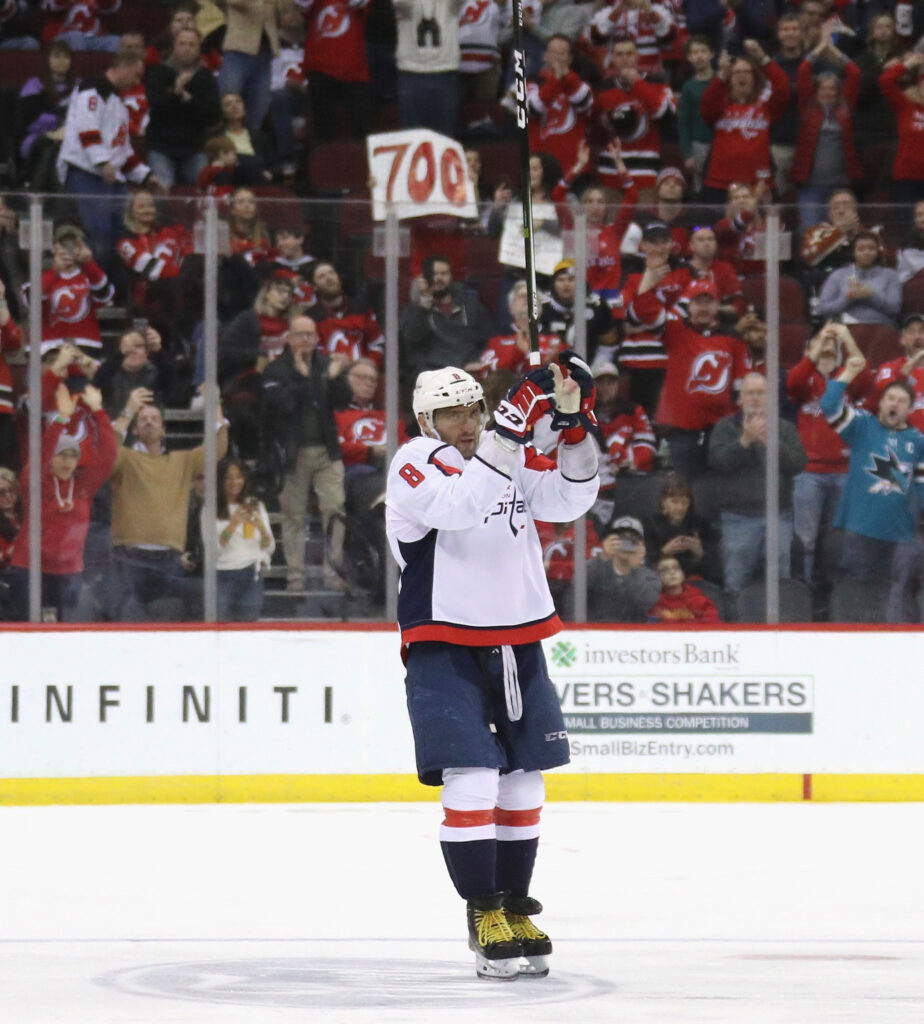 Currently, Ovechkin sits 189 goals away from breaking the record. If he were to play 6 more full seasons, he would only need to average about 32 goals a year to do it. I say 'only' carefully because 32 goal seasons do not come easy. However, at the pace Ovi has gone in his career, it seems more than doable. I think the real question should not be whether he will break the record, but rather when. Assuming Ovi puts up at least one more 50 goal season, the following 5 years would need to see him score 28 goals a season. And that's assuming he only plays 6 more years. At 34 years old, it would seem that 6 more years would be a maximum, but the guy is a tank. He is never injured and has a cannon of a shot; something I don't see going away anytime soon.
Another factor that could affect getting the goals record is his manner of scoring. It is no secret that he scores many of his goals on the power play. Ovechkin has scored about 37% of his goals on the man advantage in his career. His one-timer from the left circle is lethal and even expecting it, teams cannot seem to stop it. However, what is more uncertain will be his ability to keep up his even-strength goal production. Many of Ovechkin's career 5 on 5 goals have been made possible by his elite speed, power and hands. While his power and stick handling prowess still remain, his speed is an ever-growing concern. The NHL isn't getting slower with him either. With quick, young defensemen like Seth Jones and Rasmus Ristolainen popping up around the league, Ovechkin will have to find new ways late in his career to get around them and keep up his hall of fame goal-scoring numbers.
As it stands now, this whole breaking the record conversation is purely for fun… for now. No matter how doable I made it sound earlier, scoring 189 goals in the NHL is something some players don't do in their entire careers, much less at the tail end of a career. I believe that if he stays healthy and continues getting top minutes on the power play, as he will, we will be crowning a new goal-scoring king. And trust me, once he starts getting close, I'll be planning my trip to go see it happen in person.