By: Andrew Hubschman
The Yankees are awaiting the return of three starters: Luis Severino, Corey Kluber, and Domingo German. However, the big question floating around the Yankee atmosphere is how they would all fit in the rotation.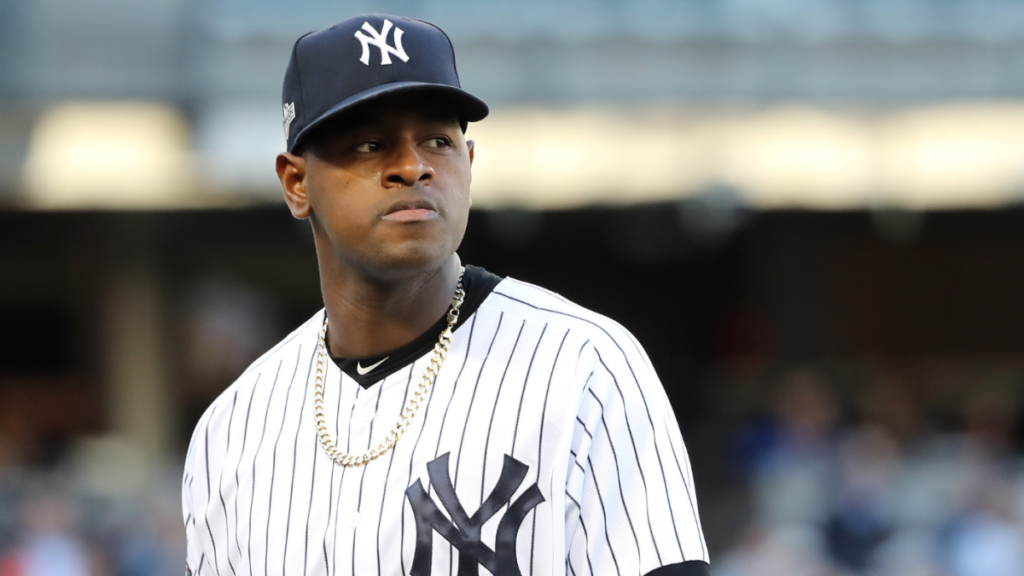 Luis Severino's second road to recovery, after his 2019 mountain climb, began with Tommy John surgery for his right shoulder in February 2020. Just when he was close to returning to the major league roster, he suffered a Grade 2 strain in his right groin during his rehab assignment with Triple A Scranton.
In his first rehab outing since his groin strain, Severino threw 2 1/3 innings while allowing two runs with Double A Somerset on Aug. 3, before throwing four perfect frames in a combined no-hitter with the squad on Aug. 8. He was then scheduled to play for Triple A Scranton/Wilkes-Barre, before he started experiencing tightness in his shoulder and was scratched as a precautionary. After he went for an MRI last Monday, Aaron Boone said that the results showed no structural damage, but that Severino would hold off from throwing through next week. Now being monitored day-by-day, Severino could use any measure possible to get back on the bump for the Yankees.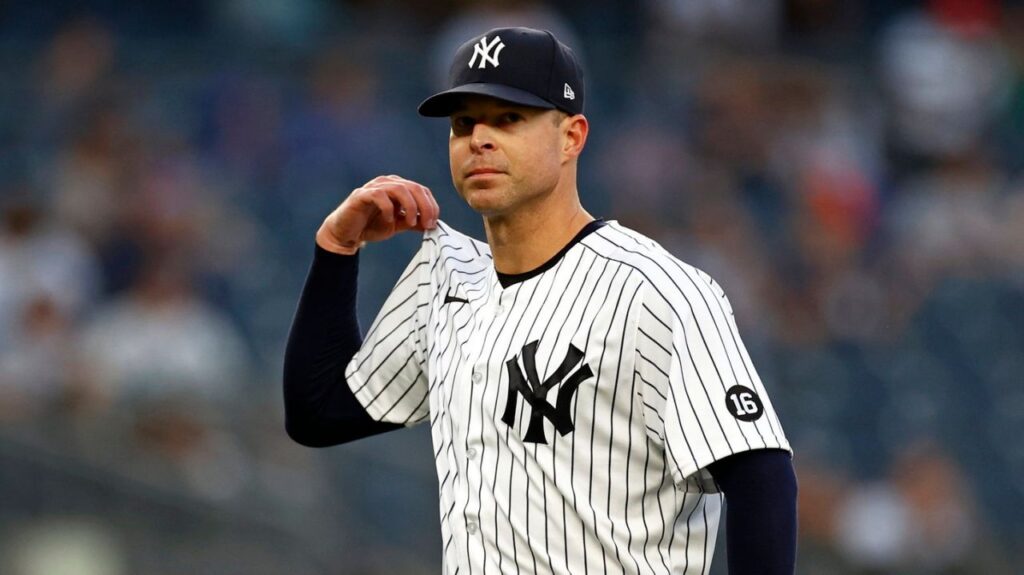 Now 35 years old, Corey Kluber was looking to revitalize his career following two visits to the 60-day injured list in the last two seasons. He showed that he had fuel remaining in his tank during his first two months with the Yankees, going 4-3 with a 3.04 ERA in 10 starts, throwing 55 strikeouts in the process. He also won two AL Player of the Week honors and threw a no-hitter against the Texas Rangers on May. 19. Eight days later, however, he landed on the 10-day IL with a right shoulder strain, and was then transferred to the 60-day designation on Jun. 5.
Kluber had his first bullpen session on Jul. 23, where he threw 25 pitches. When Boone asked Kluber if his session went as expected, the right-hander replied with a "yes". He began his first rehab assignment with Somerset on Aug. 12, but did not have his best outing, allowing five runs in 1 1/3 innings with four walks. He showed slight improvement in his second start five days later with Scranton, pitching three-plus innings while striking out four batters and allowing three runs on two hits with just as many walks. The two-time Cy Young Award winner may need at least two or three rehab starts before he is ready to return to action, but he will have to continue showingimprovement.
Domingo German was sent to the 10-day IL with right shoulder inflammation the day after nearly throwing a no-hitter through seven innings on Jul. 25 against the Red Sox. He threw a bullpen session last Saturday and another one on Monday. As of today, it is unknown if German will be sent on a rehab assignment, but he should be expected to return at some point this month.
How Can Sevy, Klubot, and German fit in the rotation?
The answer is simple: add them to a six-man rotation. The other three pitchers that would create this ideal rotation are: Gerrit Cole, Jameson Taillon, and Jordan Montgomery. Having this rotation has three benefits:
First, it would demote Nestor Cortes to the bullpen – a role which he has professed in before becoming a starter; he allowed five runs in 19 2/3 innings for a 2.29 ERA in eight relief appearances. He surrendered nine runs in 29 2/3 innings for a 2.73 ERA in six starts.
Second, the Yankees would also have to replace Andrew Heaney who, despite throwing seven strong innings of one-run ball against the Red Sox in Wednesday's 5-2 victory, has struggled since his trade from the Angels before the trade deadline. Before his dominant performance against Boston, Heaney gave up 15 runs in just as many innings of work. Heaney would serve a bullpen role if the Yankees decide to keep him on the roster for the rest of the season.
Third, the majority of the starters (Taillon, Cole, Montgomery, and German) perform their best after getting five days of rest. Although Kluber and Severino usually perform their best following every fifth day, a five-day rest would have to be a new slight adjustment for them to get used to.
Conclusion:
The Yankees' rotation has been a vital piece in the Yankees' recent surge into playoff position, a place they have not been since May. 8. Cole, Taillon, and Montgomery have been their best hurlers this season, despite having their fair share of hiccups. If this rotation is going to be all around top-notch in guiding their team to the postseason and beyond, they are going to need three of their top guns to return as soon as possible.