By: Owen Cooper
2021 has been a weird year in the NBA. With loads of stars going down with significant injures, a new playoff format, and a lopsided Western Conference, the Knicks have found themselves in the midst of the playoff hunt for the first time in nearly eight years. The post-Carmelo Anthony era has been one of whiffed draft picks, many head coaches, and a lot of disappointment for the New York Knicks, but this year is different. The Knicks are currently 28-27 and are currently the 8th best team in the Eastern Conference.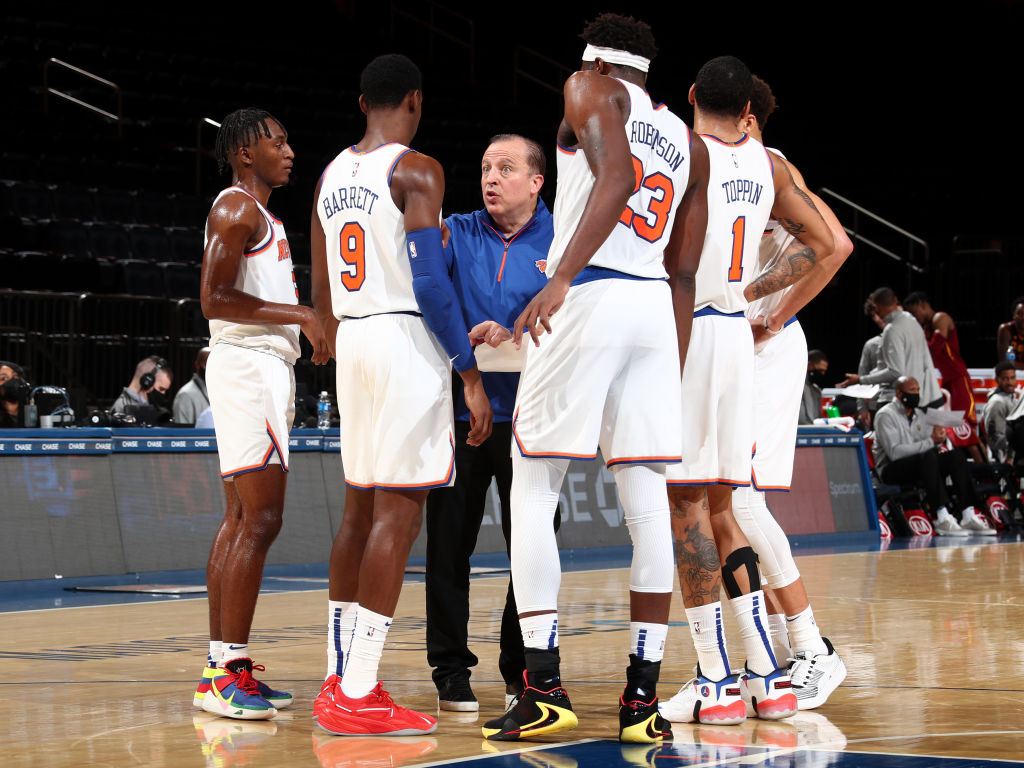 The season began with a new head coach, a top 10 pick, and a below-average free-agent class filled with veteran role players. Even the most optimistic Knicks fans couldn't imagine they would be in this spot at this point in the year. Despite Obi Toppin being one of the least relevant rookies we've seen since Anthony Bennent, rookie Immanuel Quickley has stepped up to the role of backup point guard perfectly. The rest of this team has also been a pleasant surprise. Julius Randle was an All-Star, RJ Barrett has been playing like one, and nearly every player on this roster has had a big moment or two.
We all know that the east will come down to the Nets, Bucks, and 76ers, but it's still exciting to think about the Knicks in the playoffs. If this young core can get some experience under their belt in the postseason, they might actually be able to attract a free agent for the first time in God knows how long. This season will go down in history as the year the Knicks turned everything around. James Dolan has stayed out of the media, no one has demanded a trade to leave the team, and most importantly, the boys are playing hard. Every game comes down to the wire, and every game the Knicks have a chance to win, and that's all you can hope for as a fan.
It will still be a while before the Knicks are a championship contender, but for now let's just enjoy the progress this team has made. Don't complain like a Celtics fan and instead embrace the mediocrity. This is a fun team, and if they can stay hot and sneak into the playoff, the electricity in the city of New York will be felt across the entire landscape of the NBA.