By: Noah Barnes
Part One, Part Two, Part Three
With the majority of soccer leagues around the globe still deciding what to do with the remainder of the season, it is becoming increasingly likely that we won't see live games being played in the major leagues until the summer. The English Premier League has set a tentative start date of June 8, but even that would require teams to play behind closed doors. This is a prospect that has some fans excited, but others hoping that the season would simply end now. If the second option were to happens, who might be considered the most important player for each team this season? Below is the conclusion to our attempts to answer that question, with the Player of the Season for the final five teams!
Southampton – (14th – 34 points) – Danny Ings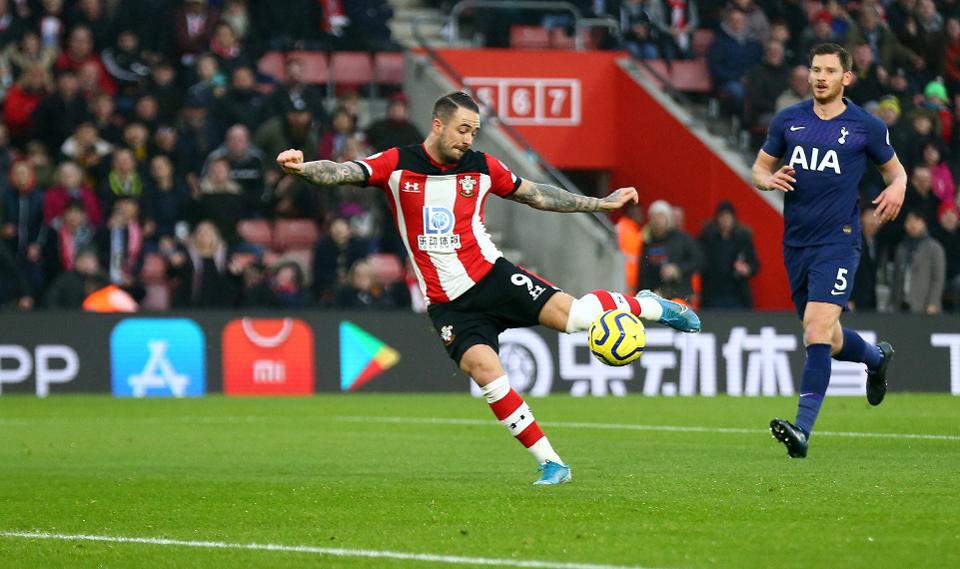 If we were here discussing a season that ended in October rather than a season that could possibly end today, there is no doubt that Southampton fans would feel vastly different about that decision. As of now, the Saints would likely be happy if the season were to be called today. Part of this has to do with the fact that they currently sit in 14th place – not a great spot but comfortably far enough away from the bottom three to ensure safety. Yet it also has to do with the fact that for the first third of the season, Southampton was abysmal. The Saints won only two of their opening 13 games, and the club's poor form was encapsulated in a record-breaking 9-0 thumping at home to Leicester City. The club sat in the bottom three and looked destined for the drop.
Then Danny Ings caught fire. The English striker had only four times through October, but proceeded to score in five straight games throughout November into December. He would add on three more goals to his end of the year tally, before tacking on another few come the New Year. In fact, of Ings' team-leading 15 goals, over half came in the months of November and December, as the former Liverpool man scored eight times in 10 games. Ings has not just scored goals this season, but he has scored big goals, including the winner in a 1-0 victory against Tottenham Hotspur to send the Saints into 15th place. A goal the following week away at Leicester City saw Ings drag his team up to 12th. There is no doubt that without their striker's goals, Southampton would be floundering in the bottom three.
Tottenham Hotspur (8th, 41 points) – Son Heung-Min
It was supposed to be a bright year for Tottenham. Fresh off of a UEFA Champions League Final appearance and a top-four finish the season before, Spurs were meant to finally put all the pieces of their young squad together and solidify their place as title contenders under boss Mauricio Pochettino. A quality summer of 2019 was capped off by new, club-record signing Tanguy Ndombele. Needless to say, nothing went to plan. Pochettino was given the sack in November after a poor start to the season saw Spurs down to 11th in the table. The brief uptick in form was negated when star striker Harry Kane was injured at the turn of the year and ruled out until May.
That meant that the role of the main striker largely fell on Player of the Season, Son Heung-Min. Son, who is usually deployed on the left flank for the North London club, was converted into a makeshift center forward, and here he thrived. In the five games after Kane's injury, Son scored four goals, dragging Spurs up to 5th place before he was the unfortunate recipient of a season-ending injury himself. That the South Korean has missed so much game time this season and still put up the stats he has is incredible. He has played in only 21 of 29 games this season for Spurs, but has still managed to rack up nine goals and seven assists. He also still leads the squad with 31 key passes and 18 goal creating actions. This latter count means that Son has contributed almost one goal contribution per match (0.93).
Watford (17th, 27 points) – Gerard Deulofeu
Watford is another team for whom it is tough to pick a Player of the Season given how poorly the team has performed this campaign. The side did not pick up their first win of the season until Matchweek 13 and sat dead bottom of the table come December looking destined for relegation. Fortunately for Watford, the new year provided new beginnings, and the club went six games unbeaten against quality opposition to lift themselves out of the drop zone. While this turn of form was sparked in part by club captain Troy Deeney and pacey, young winger Ismaila Sarr, there is one player in particular who stands above as the Hornets best player this season.
That player would be Gerard Deulofeu. The Spanish forward has long impressed clubs with his eye-catching creativity on the ball and his ability to play anywhere along the front line, yet what had always held him back on bigger clubs like Barcelona and Everton was his inability to turn trickery into goals. Fortunately, that has begun to change since he joined Watford, and this season has been no exception. As the chief creative force for the Hornets, Deulofeu led his team in key passes this season (45) as well as leading in both shot-creating actions (88) and goal-creating actions (7). The 26-year-old's A-xA (assists minus expected assists) of +0.6 is also good enough for the fourth-best in the side.
West Ham United (16th, 27 points) – Declan Rice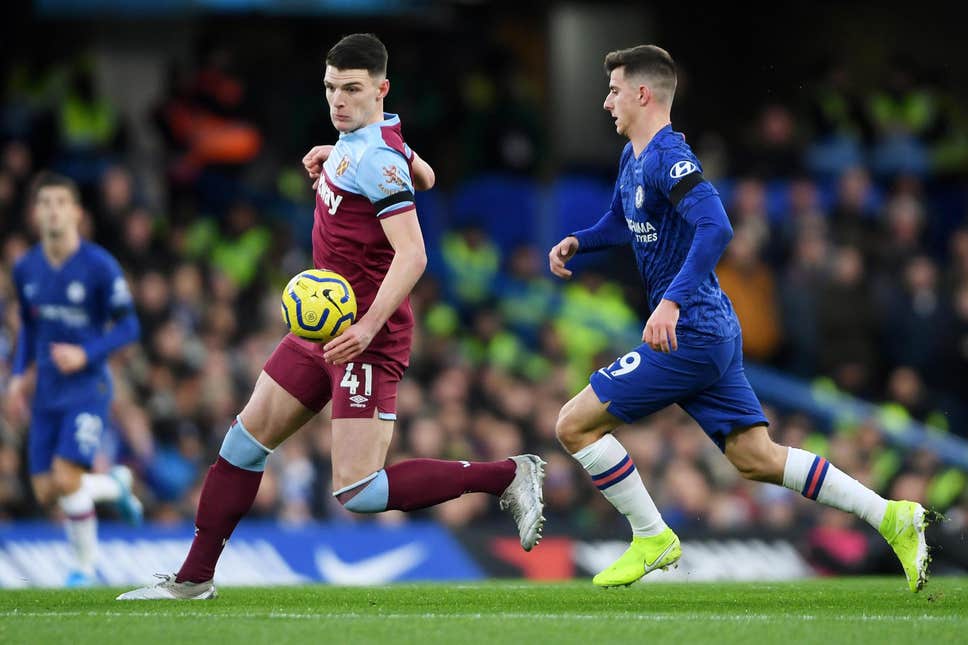 West Ham have only had a slightly better season than Watford, and their current position of 16th is only down to possessing a better goal difference than the two teams below. That being said, one might assume that finding a Player of the Season would be equally as difficult for the Hammers. To a point that is true, as most of the clubs standout performers this season – Sebastian Haller and Robert Snodgrass to name a few – have been inconsistent at best. Yet on the other hand there is one player who has had a season head and shoulders better than his London counterparts.
If he played on any other club in the Premier League, Declan Rice might be considered one of the best defensive midfielders in English soccer. At West Ham, he is already considered one of the brightest stars of the league's future, as at 20 years of age he has already been linked with high profile moves to teams such as Man United and Spurs. One look at his stats this season and it is easy to see why. Rice's skill set is a perfect blend of attack starting, pace setting, and defensive work rate and he led West Ham in almost all of these key stats. Most completed passes? Rice owns that mark with 1112. Highest pass completion percentage? Also Rice* (85.9%). Any guess as to the team leader in blocks, tackles, and interceptions? Those marks would also belong to the Englishman. To top all this off, Rice is the only West Ham player to start all 29 games so far this season.
Wolverhampton Wanderers (6th, 43 points) – Raul Jimenez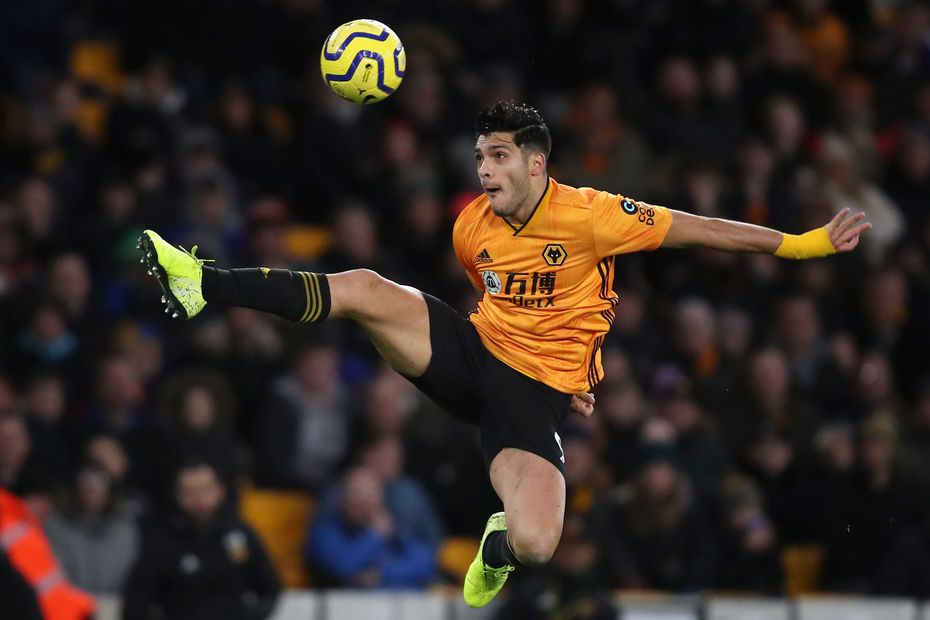 At the beginning of the 2019/20 season Wolves were pegged as one of three teams, along with Leicester City and Everton, that had the best chance to crack into the well-established "Top Six" of the Premier League. If the season were to conclude today, it appears Wolves would have accomplished that goal. The club sits in 6th place, 2 points off of a Champions League spot, yet could remarkably be in an even better position if not for some unfortunate draws along the way. Wolves have only lost six games this campaign, a mark that is second only to league leaders Liverpool.
Much of that success is down to one man: Raul Jimenez. The striker was electric last season, and has been just as phenomenal this time around, with his goal contributions carrying Wolves to some massive results including a league double over title favorites Manchester City. Jimenez has contributed a team-high 13 goals so far this season, while also leading the team in total shots and shots per 90 minutes (95 and 3.47 respectively). He is also the only forward to have played in all 29 games this season, and his 28 starts show just how key he has been. Yet the Mexican-born attacker is much more than just a goal poacher, as his six assists are the second most among Wolves players. Combine that with 72 shot-creating actions and Jimenez transforms from a typical number nine into the most important creative force for his team this season.