By: Andrew Hubschman
To what may be a surprise for some fans, Denver Broncos' first-year acquisition Teddy Bridgewater was named the starting quarterback to begin the 2021 NFL season, beating out Drew Lock in a months-long anticipating battle. Here is why Bridgewater deserved the starting job:
Although both quarterbacks played exceptionally well in the Broncos' first two preseason games, head coach Vic Fangio made the right decision with naming 28-year-old Bridgewater as Denver's starter over Lock with the main reason being the former's consistency that he displayed during training camp and the preseason.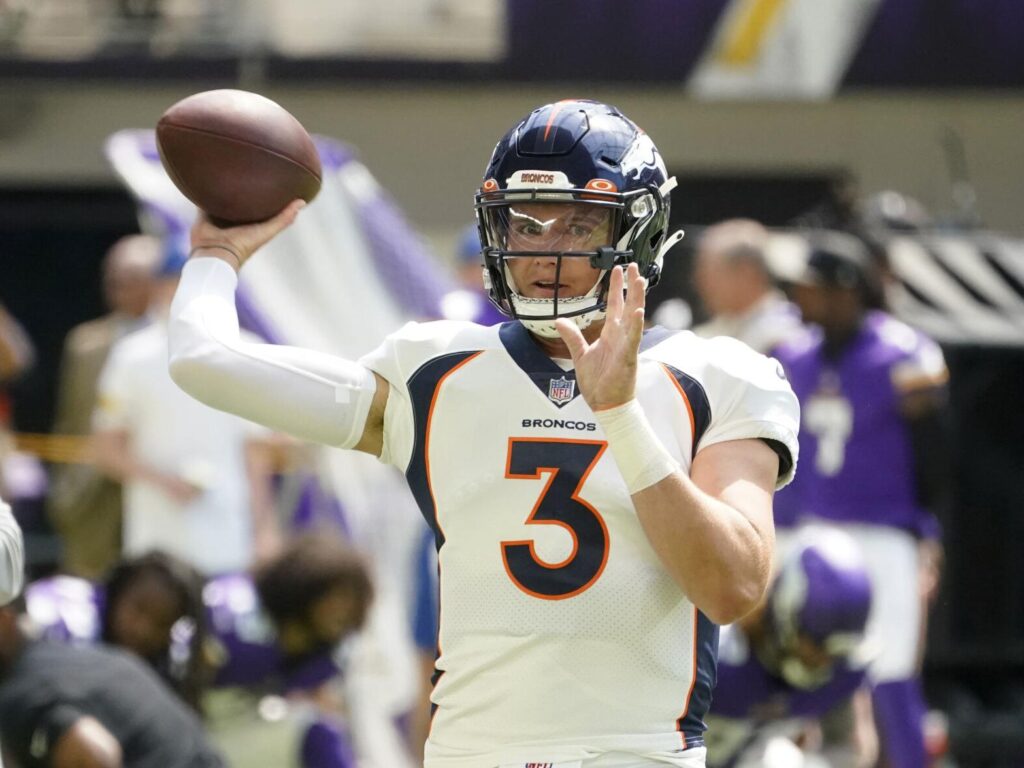 In Denver's first preseason game against the Minnesota Vikings, Lock started the Broncos' first three drives, completing five passes on seven attempts for 151 yards and two touchdown passes – including an 80-yard touchdown pass to sophomore wideout KJ Hamler. His only blemish of an otherwise stellar day was his turnover-on-downs on Denver's opening drive.
Lock then gave ball to Bridgewater, who finished his day with seven completed passes on eight attempts for 74 yards and a touchdown pass. He also led Denver to a field goal on his first drive. Following their 33-6 blowout victory,, the Broncos' QB battle proved to be evenly matched, though Lock's 80-yard pass could be considered the difference maker.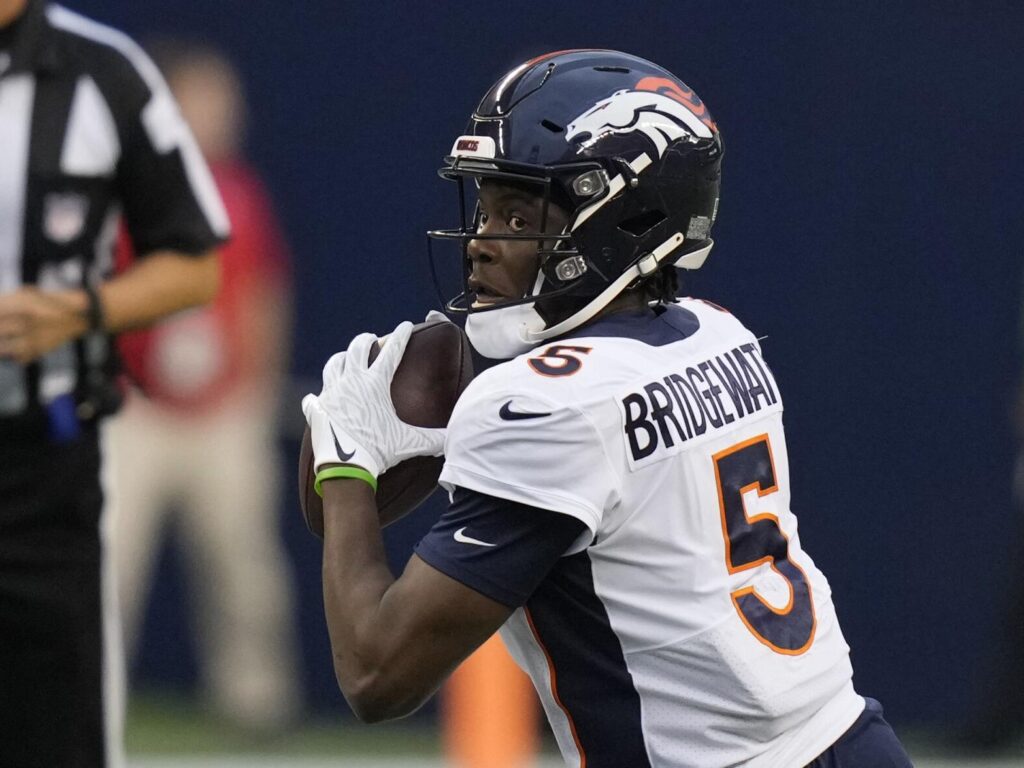 Bridgewater got the start for Denver's second preseason match, this time against the Seattle Seahawks. Completing both drives in scoring efforts, Bridgewater improved off his solid Week 1 outing, finishing with nine completions on eleven attempts for 105 yards and one touchdown pass. Also converting on three fourth-down plays, Bridgewater capped off his day with a scoring drive that resulted in a Royce Freeman rushing touchdown.
It was then Lock's turn to bring something to the table. His first drive ended on a three-and-out, including two sacks for 15 yards lost and a fumble recovered by the offense. Further failing to improve on his impressive outing against Minnesota, Lock threw nine completions on 14 throws for 80 yards without reaching the end zone. Putting in five drives of work, the third-year quarterback led his team to three field goals while the other two ended in punting the ball away. On his final drive of the day, Lock committed another fumble on a third-down play inside Seattle's 10-yard line where he tripped and lost the ball on the snap. The drive ended with a short field goal by eighth-year Broncos' kicker Brandon McManus.
Following the Broncos' 30-3 shellacking of the Seahawks, one of the league's most tuned-in QB competitions would seem to come to an end. Four days later, Bridgewater was announced the winner by coach Fangio.
Conclusion:
As Denver's fifth Opening Day starting quarterback in as many seasons – the others were Trevor Seimian, Case Keenum, Joe Flacco, and Lock – Bridgewater is the right candidate to play under center during this year's campaign that features a dynamic young offense with Courtland Sutton, Jerry Jeudy, and KJ Hamler at wideout and Melvin Gordon and Javonte Williams at running back. Nevertheless, Drew Lock still remains a beneficial piece to Denver's offense in the long haul, as Bridgewater is unlikely to stay with the team in the coming years.
Bridgewater is coming off a solid year with the Panthers where he put up career numbers while throwing to Robby Anderson and DJ Moore, and is ready to get to work with his new potentially explosive offense after the Broncos' preseason finale against the Rams on Saturday. Playing with the young Panthers' offense in his first year as a full-time starter since 2015, Bridgewater is prepared for a big year where he looks to run his new team back to the playoffs for the first time since their Super Bowl 50 victory. Also backed up by a strong-looking defense with rookie cornerback Patrick Surtain II, this year could finally be the start of an upward slope that fans have been waiting for in the post-Peyton Manning era.