The inevitable has finally become a reality. When Carson Wentz was benched for Jalen Hurts back in December the writing was on the wall for his Eagles tenure. While rumors and potential landing spots began swirling only one place legitimately made sense, Indianapolis. Reuniting him with his old offensive coordinator Frank Reich, this situation started feeling very similar to the Philip Rivers situation just one season ago. For the second straight season now Reich is reunited with a former QB of his, and if the results are similar to the production he got out of Rivers last season, this has the potential to be a grand slam of a trade. If this doesn't work out however, it could certainly signal towards the end of Reich's tenure in Indianapolis. We don't focus on the negative though, only the positive. Here's why Colts fans should come around the corner and have faith in the 28-year-old gunslinger.
2017 MVP caliber season with Reich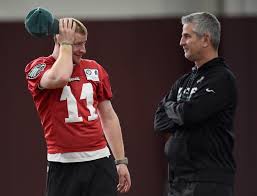 You can look at this scenario, with and without Reich, and see right off the bat they are very similar. However, if you take into account one of those two seasons with Reich was his rookie year, in which his number 1 wideout was Jordan Matthews, you can understand why there may have been some growing pains. Fast forward to year 2 under Reich and you saw a completely different quarterback. A torn ACL cut his season short to only 13 games but at the time of his injury he was the frontrunner for the award. Turnovers were cut down, touchdowns skyrocketed, QBR and Quarterback rating soared, and had led Philly to an 11-2 record. Everything was rolling that year for Philly as they eventually went on to claim the Lombardi with Nick Foles, but there is no way they even sniff the regular season success that they had without the play of #11. It is 4 years in the past but the hope is that Reich can rekindle the fire he had with Wentz in this electric season.
Wentz's 2019 season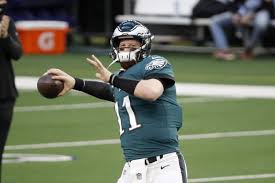 A 9-7 season is never one that'll jump off the page to anyone but this one in particular is one that should give Colts fans hope that Wentz can succeed in Indianapolis. 4,039 yards, 27 touchdowns to only 7 interceptions, along with 4 game winning drives, Wentz managed to have a very respectable season, especially when you dig into the context. The top 3 leaders in receiving yards that season were Zach Ertz (916), Dallas Goedert (607) and Miles Sanders (509). The one similarity these three have is that none of them are wide receivers, coming in fourth for receiving yards for Philly in 2019 was Alshon Jeffrey at 490 yards. Wentz was able to put up that line and drag Philly into the postseason with nonexistent production from his wideouts, you can point at his completion percentage being less than ideal for this year, but when you have nothing working for you out wide, you can see how some stats for the QB can fall short. If anything was displayed this season, it was the capability of Wentz to carry a roster into the postseason despite a lot of shortcomings from skill position players. With weapons all over the place in Indianapolis don't expect this to be a problem in 2021.
Philip Rivers 2020 season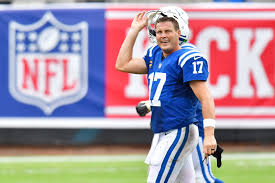 Many people scoffed at the signing of Philip Rivers last season by Indianapolis as many people believed he was "washed up" and was completely spent after a rough 2019 season. Clearly Chris Ballard and Frank Reich didn't believe that and Rivers proved them to be absolutely correct. From a 2019 line of 23 tds, 20 picks, a QBR of 50, a Quarterback Rating of 88.5 and a 5-11 season to a 2020 line of 24 tds 11 picks, 62.5 QBR and a 97 Quarterback Rating he completely flipped the script. His yards dropped off a bit in 2020 but with the Colts committing to a brilliant run game he wasn't asked to air it out as much. Point being Rivers managed to find magic again with his former OC and churned out a pretty good season that led to an 11-5 season and a playoff berth. Reich clearly was able to refuel his connection with Phil. It's time to do that with Wentz.
Quenton Nelson and the rest of the Colts offensive line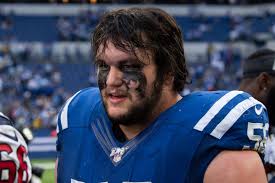 This is one of the best units in the NFL and will immediately be the best o-line Wentz will have played behind in his career. As opposed to the 50 sacks he suffered last season he'll slot right into a unit that only allowed Philip Rivers to be sacked 19 times last season. Time is a Qb's best friend and it should also allow for a drop in those turnover totals. At the present point in time, Left Tackle is a major need but expect that void to be filled via free agency or the draft, the hope is that general manager Chris Ballard will knock that position out of the park as he has with so many other positions on the roster.
Culture, youth, and a change of scenery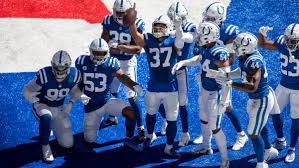 Chris Ballard has established one of the best, young rosters in the NFL and the guys that play here seem to absolutely love it. This trade has already garnered great reactions from players on the roster and this kind of environment can do wonders for a player, especially when they're coming from a messy situation like Wentz just endured in Philly. Look at Ryan Tannehill as the best and most recent example of a player who left a bad situation, started a clean slate and revived their career. This roster is one that is shaped up for a QB to slide in and succeed right away. The pieces are in place and should allow for an ease of transition for a new face under center.
The Deal
Whether you like the Wentz or not, as a Colts fan what can't be argued is this deal was very favorable for Indianapolis. This year's 85th pick along with a second next year that can become a first if Wentz plays 70% of the snaps next season or Indy makes the playoffs and Wentz plays 75% of the snaps. If there's any GM that can handle a loss of a first round pick, it's Chris Ballard. Indy hasn't used a first round pick since 2018 and it honestly shouldn't surprise anyone if they trade down in the draft once again.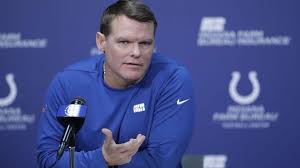 I understand there's a lot to be skeptical about regarding this deal and a lot does need to go right for a Wentz to bounce back in Indy, but there are factors present that don't put it out of the realm of possibility. Yes, a lot can go wrong as well, the 2020 season was a morbid one, but as stated previously we focus on the positive. This will be the fourth different starting QB in the past 4 seasons for Indianapolis so the prospect of potentially having their guy is one that should earn some hope from fans. Let's hope for the best and go blue.