Tuesday night was an eventful night for Yasiel Puig…
It started with this:
And literally minutes later this happened: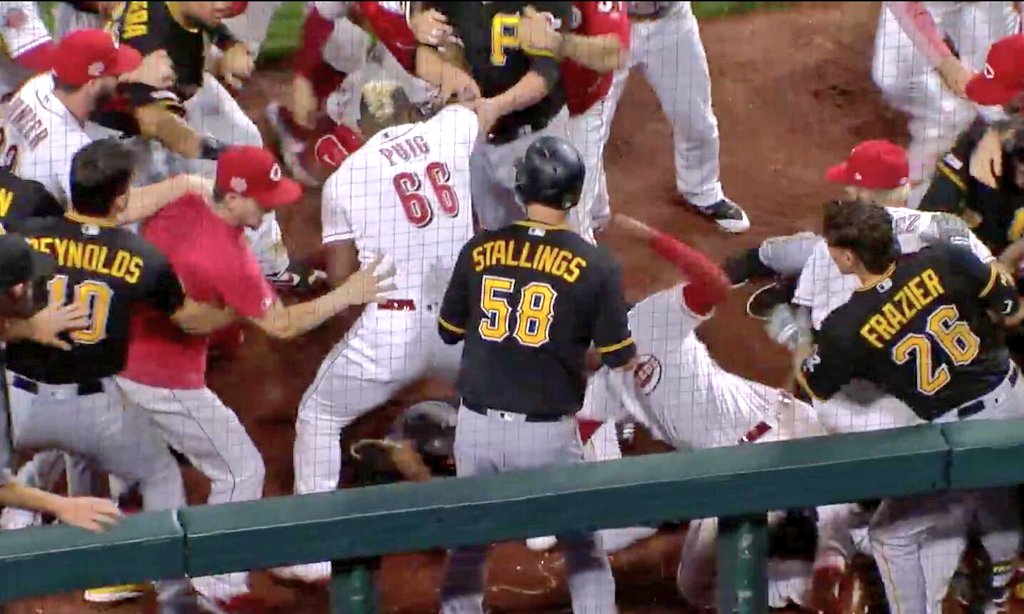 Reaction:
It's unclear if Puig knew about being traded, but either way it is absolutely hysterical that this is how he ends his time in Cincinnati. I mean getting thrown out of your last game on a team is just all-time. I'm not sure I've ever seen anything like this, have you? It's rare enough to be traded mid-game, but then ending up in a middle of a brawl minutes after is something else. Boy-the Indians get a good one, he'll never stop fighting, a trait every team is looking for heading into the playoff stretch.
For more MLB coverage follow @MLB_nosebleed on twitter.