By: Andrew Hubschman
Yankees have played 16/60 games this season, looking at a 10-6 start and outright lead in the AL East. But the team is seeing some drastic differences in performance following their 8-1 beginning, and most of them are overwhelmingly negative. It's important to recognize these struggles, and realize what the team needs to do to get back on track. Here is a short list of them…
1. Vulnerable Pitching
Overall, the starting pitching has been solid this season, but certain members of the rotation have been shaky, including a reliever who just recently made his first start of the season.
A. J.A. Happ
J.A. Happ's struggles from last season continue, as he will enter his next start with a 10.29 ERA (8 earned runs in 7 innings pitched) in two starts in 2020. In his last outing against the Phillies in Game 1 of their doubleheader, he surrendered 4 runs (all earned) in 3 innings; he also allowed three hits and six walks, and struck out only one batter in the 11-7 loss. The Yankees will sit Happ out of the upcoming series against the Braves in order to give him more time to regain his composure. Happ will get a start in the following series against Boston, whom he has a favorable history against; he is 11-4 with a 3.00 ERA in 24 career starts against the Red Sox. Having this in mind, Happ can regain his composure and confidence He is playing in the second year of his three year contract, which gives him a third-year option for 2021.
B. Jordan Montgomery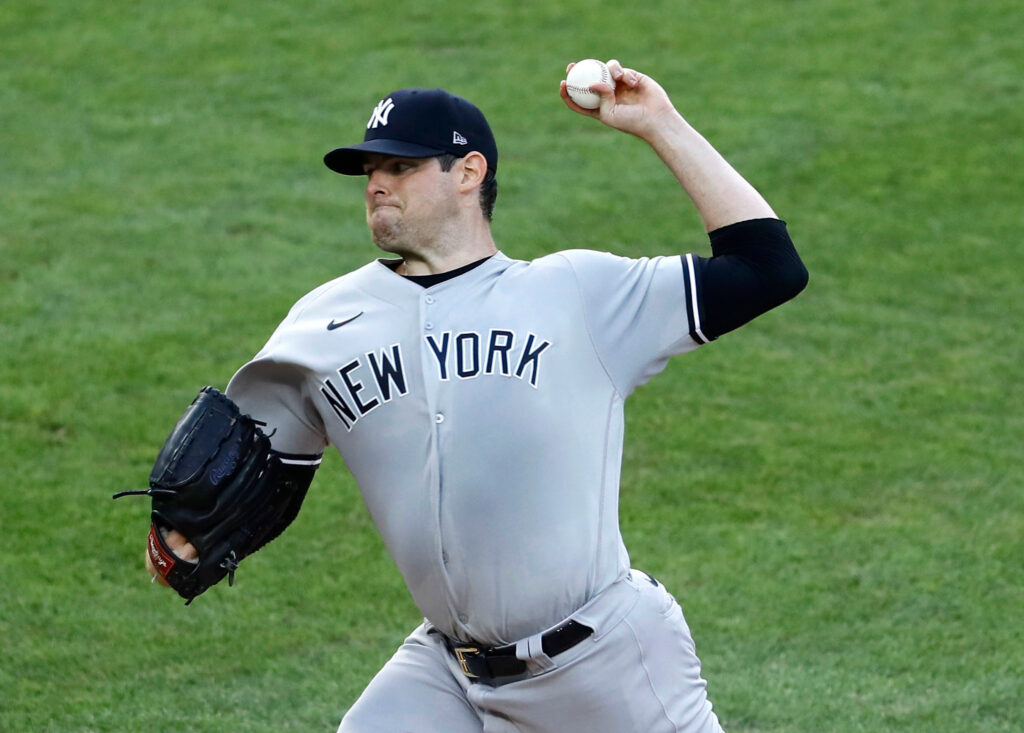 After a solid outing against the Red Sox, allowing one earned run on five hits and one walk in 5 2/3 innings pitched along with four strikeouts, Montgomery struggled in his second and most recent start against the Phillies, recording his first loss since his rookie season back in 2017. He gave up five earned runs on six hits and one walk in just four innings of work; he recorded only two strikeouts. Fresh off a rough outing, he gets the start tonight in the opening game against the Braves who, much to Gumby's advantage, will not see Ronald Acuna Jr. in their lineup due to a sore wrist. Expect to see Montgomery bounce back tonight.
C. Michael King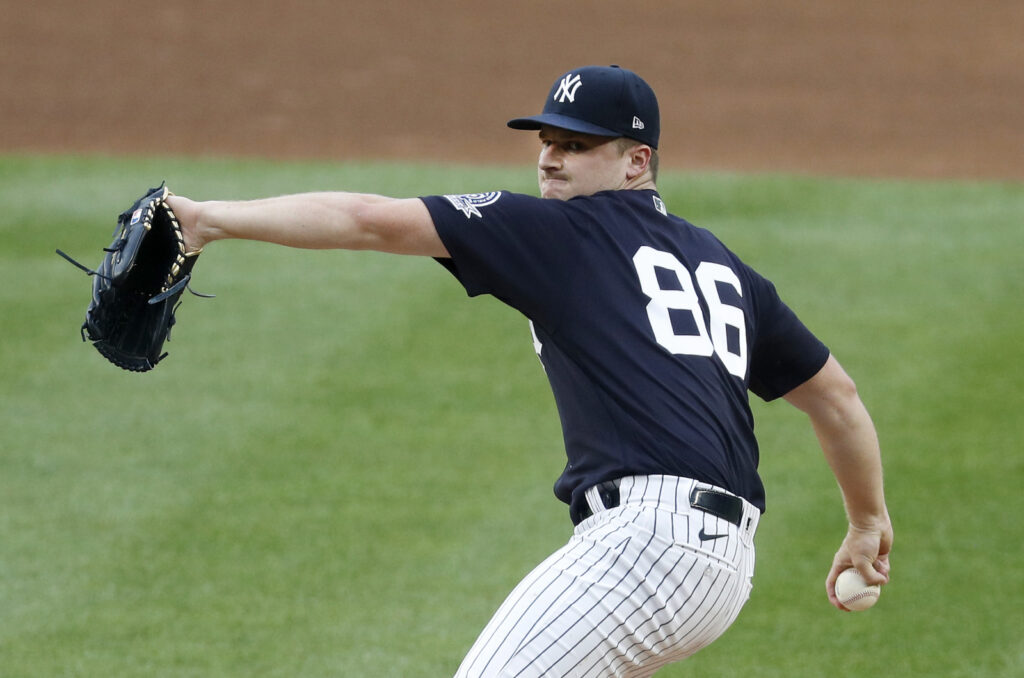 In Game 2 of their doubleheader vs Tampa, King made his first start but like his previous two relief appearances, his performance was tenuous. He gave up three runs (all earned) on five walks yet allowed only one hit and recorded four strikeouts in just 3 2/3 innings in the team's 5-3 loss. Overall, he has a 7.59 ERA and has given up nine runs on seven hits and five walks. He also has ten strikeouts. Aaron Boone's decision to start King less than an hour before Game 2 was immediately called into question. Though King was not entirely to blame, his poor start could have been avoided. Instead, Boone could have had Chad Green step up in the opening role. Green was often used as an opener last season when main starters went down with injury and for the most part, the experiment proved to be quite effective. Green on the bump could have made a positive impact for the Yankees and would at the very least made the game closer than it was. On King's side, what would benefit him is getting him comfortable in low-leverage situations and then, if he progresses, place him in a high-pressured spot. This will grow King into a real asset for the already-dangerous bullpen.
2. Offense Cooling Off
Though not completely, the offense is seeing a gradual decline in performance as of their 3-1 win against the Phillies. The main reasons for their sudden downturn are the following TWO key elements:
A. The Bats
During their 7-game span, the Yankees saw some regression in their hitting and scoring; this contributed to a 2-5 result. During their skid, the team scored 4 or more runs in only three contests. The worst of those contests was their 1-0 effort at the hands of the Rays, and that right there speaks for itself. On top of that, they only managed to record 2 hits. How did the offense slow down so quickly? Judge is still hitting. So is LeMachine. And so is Voit. The explanation is those who are slumping at the plate.
a. Gleyber Torres
Gleyber Torres has not been Gleyber Torres this season. Like at all. I mean who would have ever imagined him suffering an 0-24 slump? As a die-hard fan of his, I surely never thought about it for a second. After hitting only one home run; recording 2 RBI's; and watched his batting average sink to .119 and on-base plus slugging percentage (OPS) fall to .368 while batting in the third spot in the lineup, Torres saw himself reach base safely off a hit in his last three games since he was moved down to the fifth spot. Hopefully, this is the beginning of a turnaround and revival for the young slugger who is batting 3 for 9 with two walks during that span, and is seeing his average rise at .157. His third placement in the batting lineup seemed to have taken an effect on his swing and mentality. Since being moved down, Torres appears less aggressive and more patient in the box. This move, along with him developing more patience and focus, will prove to be advantageous for him in returning to his "Gleyber Torres" form.
b. Gary Sanchez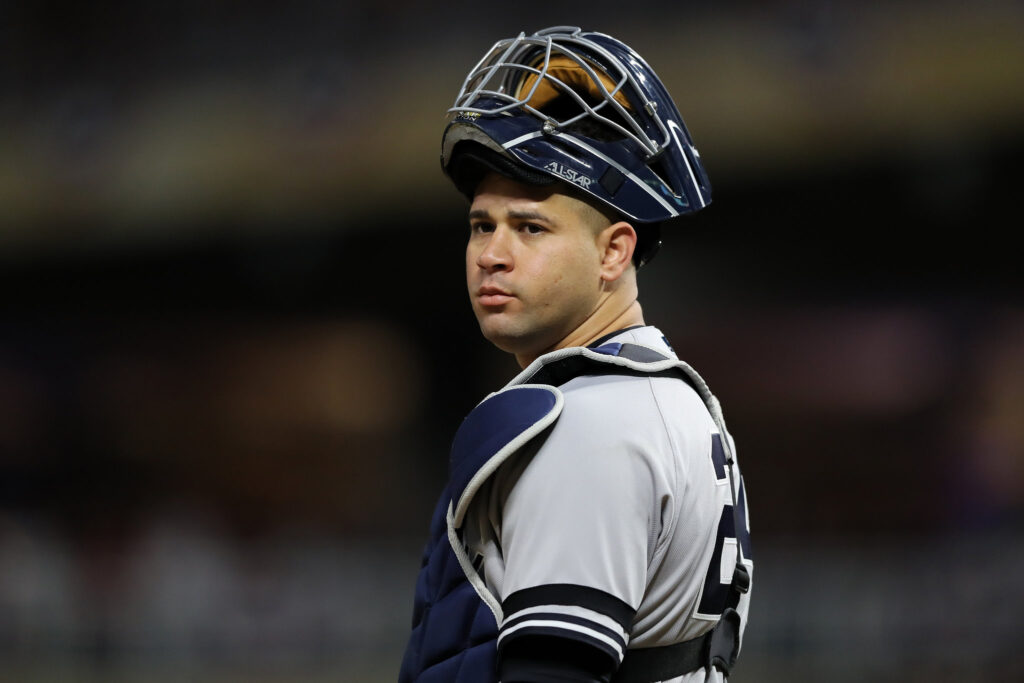 Sanchez has finally reached a point this season where his batting average met the .100 threshold. It's fair to say that reaching this threshold is a sign of progress, although his alarmingly low batting average is just one of his many struggles. He has 1 home run along with 3 RBI's and a .427 OPS and has struck out 22 times. One sign of hope is that Sanchez, who is now batting in the eighth spot, is currently on a four-game on-base streak. He has two hits, one home run, two RBI's and three walks in that span. Like Torres, his new spot in the lineup seems to be helping his performance and mentality. This looks to be a sign of upward momentum for Sanchez, and hopefully he raises the curve even higher going forward.
One final point to make on this matter: another thing that Torres and Sanchez have in common is that they disappoint in big situations; more specifically, opportunities with runners in scoring position. This contributes to the Yanks' decreased run count. One example for each: Torres grounds into a double play with the bases loaded in the first inning of their 11-7 loss to the Phillies, which did score a run however. In the seventh inning of their 1-0 Tampa loss, Sanchez struck out on three pitches with the bases loaded to end the inning. Their new placements in the lineup have helped improve their performance
B. Poor Baserunning
Two costly mistakes were made on the base paths, and they were both significant in two of the Bombers' five losses.
a. Mike Tauchman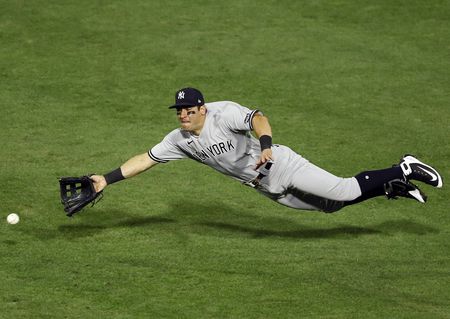 In the eighth inning of a 0-0 situation during Friday night's game against the Rays, Tauchman led off with a double (this turned out to be the last of only two hits). The next batter was D.J. LeMahieu, the Yanks' most reliable hitter with runners in scoring position, who grounded to shortstop Willy Adames. However, Adames immediately saw Tauchman trying to advance and threw to third baseman Yandy Diaz to send him back to the dugout. The Yankees did not score that inning, and would go on to lose 1-0 after coming up empty in the 9th.
b. Gleyber Torres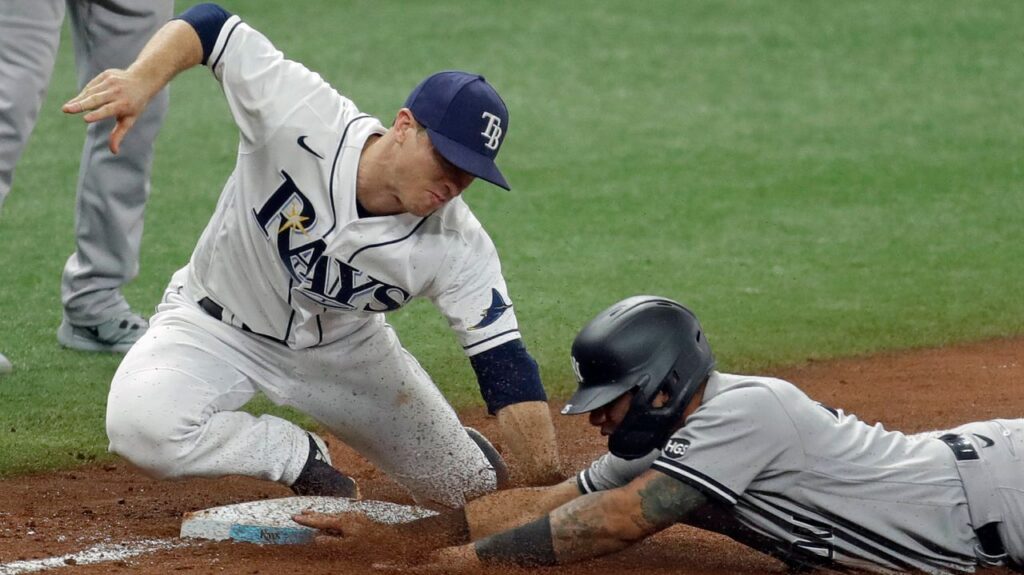 In the fourth inning of Game 2 of their doubleheader with Tampa, the Yankees were trailing 1-0 when Gleyber Torres singled and sent Giancarlo Stanton to third. Luke Voit then recorded a single of his own, scoring Stanton. However, Torres tried for third on the play and was thrown out via an outfield assist from Kevin Kiermaier. The Yanks would not score again until last licks in the 7th inning, where they fell 5-3.
Both cases of bad base running wound up costing the Yankees one perhaps two probable victories, and they could have been seeing themselves at 11-5 or 12-4. Instead, it's time to be more wise on the base paths going forward. The Yankees will play 9 straight games at Yankee Stadium, so they would certainly like to start off the homestead with a bang.
It's safe to say that the Yankees might have hit rock bottom. On a positive note, it's good that their slump is occurring now, because even though 60 games is too tight for any skid, it is better to get it out of the way earlier than later when it matters most. Now facing the Braves tonight, it's time to start putting it behind us.