By: Andrew Hubschman
Giancarlo Stanton is back on the IL, but this time he is dealing with hamstring soreness. He sustained the injury during the Yanks' 5-3 loss to the Rays last Saturday. With that said, let's welcome back the young red-headed outfielder who has shown potential over the years with the organization!
Yankees fans should be excited to see Red Thunder return to action, and here's why: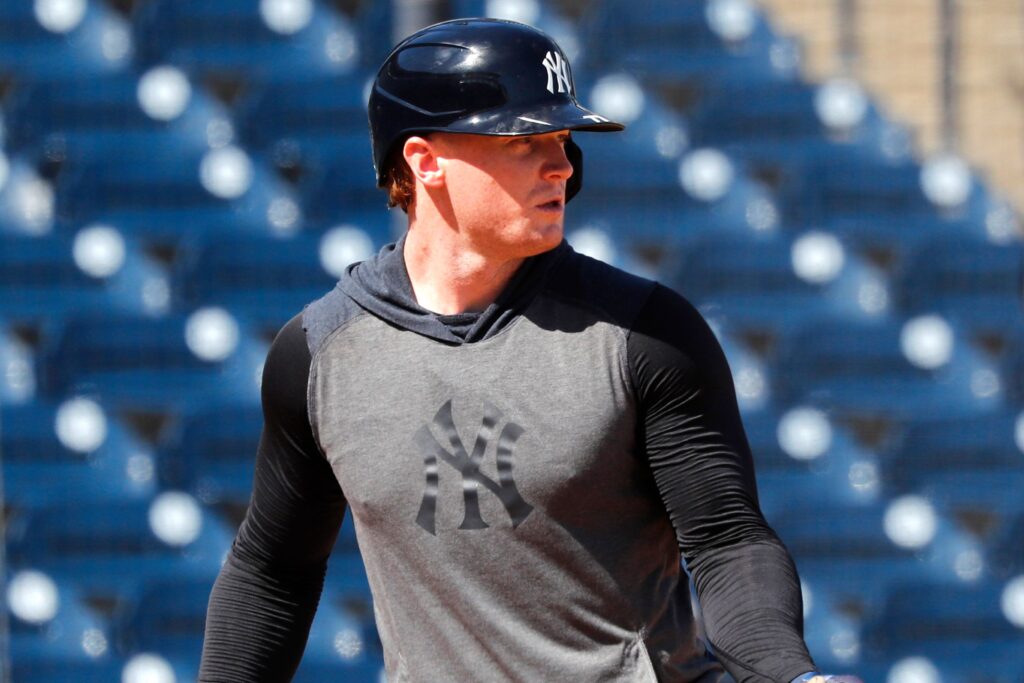 First order of business, Frazier proved last season that he can play regularly in an Major League lineup. In 69 games, he hit .267 with 60 hits, including 14 extra base-hits and 12 home runs; and drove in 38 runs. However, his game has been overshadowed by the abundance of aptitude in the Yankee outfield depth chart, which has been the reason for his repeat recall-option cycle.
There is no doubt that Frazier has offensive talent, although he has shown inconsistency throughout his 3-year stint in the big leagues. His problem is that he hasn't made much contact on the ball which has caused him to strike out almost regularly. The reason for that: his swing.
This smooth swing will give him better reaction time and control,, so expect to see more of this:
Another thing to point out, however, is his poor fielding from last season. After being recalled for the second time, he frequently dropped fly balls and misjudged hops in left and right field. His lowest point was when he mishandled three plays in the Yanks 8-5 loss against the Red Sox in the Bronx, and this led to his refusal to speak with the media…. until he spoke to Coley Harvey of ESPN.
The cause for his previous defensive struggles however might have been triggered by the lingering after-effects of a concussion he sustained during 2018 spring training. In conjunction with this theory, the injury placed him on the IL (then DL) twice that season and missed all but 15 games as a result.
Frazier also admitted on WFAN that he was still feeling post-concussion symptoms into the 2019 season, and that he didn't pick up a baseball glove after being placed on the DL for the rest of the 2018 campaign until the following spring training. This proves that his injury took an effect on his defensive performance.
Despite how detrimental it was to his potential status as a rising star, Frazier has shown better fielding this spring training. His performance showed that his symptoms are behind him, which eliminates all roadblocks to a star campaign.
Let's hope he's right. He will be in tonight's lineup against Atlanta playing at right field with Judge sitting out with lower body tightness (DON'T PANIC). This is the beginning a new opportunity for Frazier to prove his worth and future with the Yankees organization.