If we can all agree that an NFL team's future success is reliant on the quality of play at the Quarterback position, then it is fundamentally WRONG for the New York Football Giants to select a Quarterback with the 17th overall pick in the 2019 NFL draft.
The Giants currently hold the 6th and 17th overall picks in the first round of the 2019 NFL Draft. A growing idea among the disheveled Giants fan base is that they should select a defensive stud or OL at 6, and take a QB such as Missouri gunslinger Drew Lock or Duke's Daniel Jones at 17. This idea is absolutely ludicrous and here's why:
Now don't get me wrong, it is not about Drew Lock or Daniel Jones, they are both fine players. And in fact, after watching the film I wouldn't mind taking Daniel Jones at 6 to be the heir to Eli Manning's kingdom. He has prototypical size (6'5 221), above average arm strength, sneaky athleticism, and of course, he was coached by known QB whisperer David Cutcliffe at Duke, who is famous for coaching Peyton Manning at Tennessee and Eli Manning at Ole Miss. With that being said, the Daniel Jones scouting report is for another day.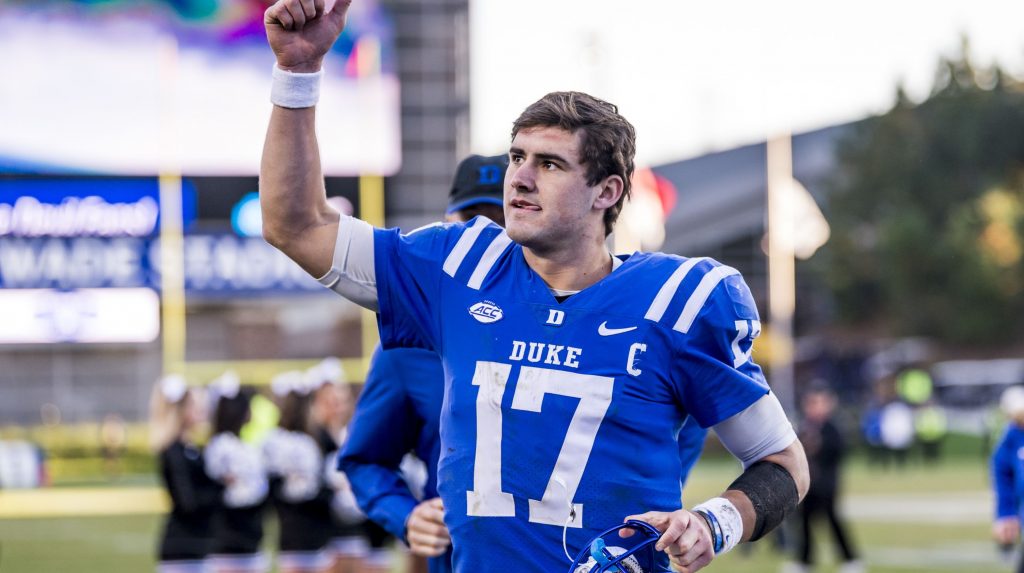 Philosophically, there is no justification for passing on a QB at 6 and leaving the future of by far the most important position on the roster in the hands of the 10 franchises that pick in-between 6 and 17. If the Giants take a QB at 17 and not 6, that means they were willing to lose him. What that tells me is that they are not all in on the prospect, and if you are taking a QB in the first round of the NFL draft you better be all in.
Let's take a look at the three most recent examples of NFL teams with 2 first round picks that selected a QB with the later of them and how that worked out.
In 2012, the Cleveland Browns selected Alabama RB Trent Richardson with the #3 pick and Oklahoma State QB Brandon Weeden at #22. YIKES! Did someone say dumpster fire?
Leave it to Cleveland again, in 2014 they selected Oklahoma State CB Justin Gilbert with the #8 pick and the infamous Texas A&M QB Johnny "Football" Manziel at #22 overall. (See dumpster fire line above)
In 2014, the Minnesota Vikings selected UCLA LB Anthony Barr at #9 and Louisville QB Teddy Bridgewater at #32 overall. Now that is how you end up with $84 million guaranteed dollars' worth of Kirk Cousins.
History always has and will repeat itself, it is imperative the Giants and GM Dave Gettleman realize this. You must have that same gut feeling former Giants GM Ernie Acorsi had when he gave up the farm to trade up for Eli in 2004. You must be all in.