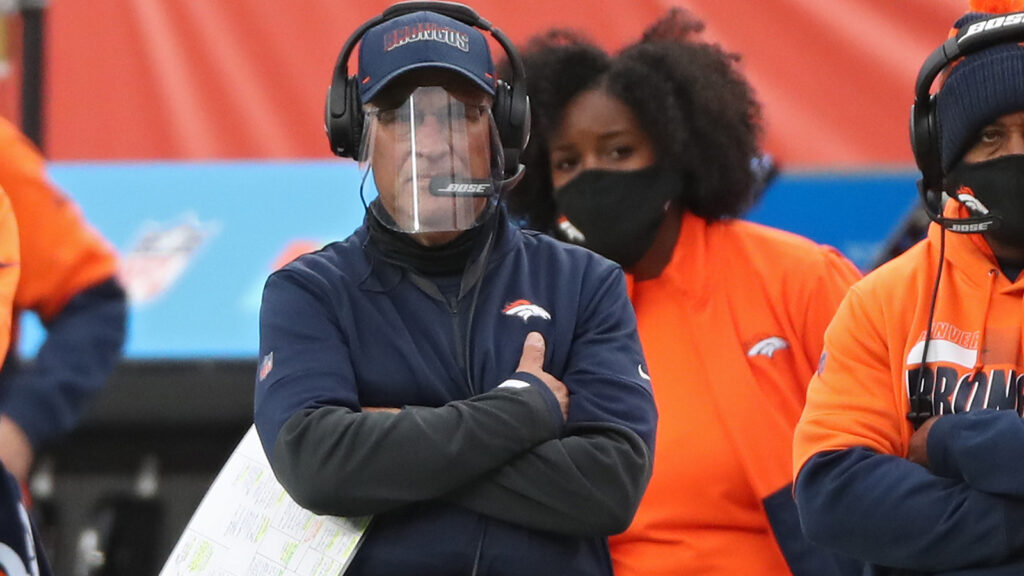 By: James Murphy
There is but one rule in the year 2020. As long as the year goes on, things will get crazier and crazier, even when we don't think it's remotely possible. On Saturday, that rang more true when the Denver Broncos fell victim to what will surely make this year famous.
Aside from this being-for lack of better words-insane, what makes it even more so is the fact that the next man up would be (checks notes) Royce Freeman???
Outside of one 26-yard pass that went for a touchdown in his freshman year at Oregon, Freeman has next to no experience under center. It's essentially season five of Last Chance U all over again.
Some will say that now is the time to sign a free-agent quarterback. Maybe Colin Kaepernick is already on his way to Mile High as we speak. Maybe Peyton Manning or John Elway are considering coming out of retirement or maybe the team is looking for the closest thing to Uncle Rico.
However, I have a better idea; get Tony Sparano on the phone and ask him how to run a wildcat offense. If he can ride it to a division title, the Broncos can use it to exploit a Saints defense that can be shaky at times.
I, for one, welcome such madness to this weekend's slate of games and can't wait to see how it turns out. Let's get weird!
Update (6:57 pm)
This is going to be fun…