By: Andrew Hubschman
The NBA returns tonight, with the Nets playing the Warriors in Brooklyn at 7 P.M. EST, followed by an intense showdown between the Lakers and Clippers at 10 P.M. Which teams will start the season 1-0?
1. Warriors vs. Nets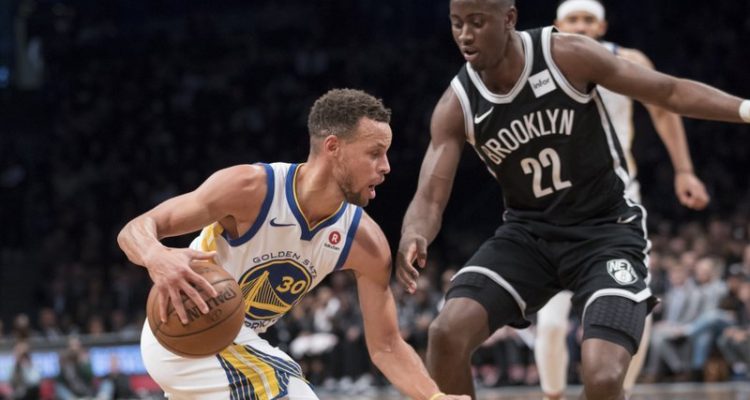 Of course, the significance of this game is the return of Kevin Durant from his gruesome Achilles' tendon injury he sustained in his last appearance with the Warriors in the 2019 Finals. But how much does this matchup mean to him?
Pretty humble coming from the main focus of the game, isn't it?
As for the turnout, expect to see a solid performance from both sides. The KD and Kyrie Irving experiment finally began, and it looks to live up to its hype. In the team's two preseason games, KD's comeback showed much promise: scoring 40 points in just 51 minutes of action and led the team's per-game stats in points, blocks, and minutes. Irving scored 35 in just 45 minutes and led the team in steals. For what they have shown in limited usage, just wait until this duo gets more minutes.
The Nets bench is also ready to charge. In his only preseason appearance, shooting guard Caris LeVert scored 18 points in just 21 minutes of the Nets' 113-89 romp over the Celtics. Expect to see him get more playing time and keep his rhythm going.
Lastly, the Nets have a healthy depth chart going into Tuesday's season opener which gives them a hefty advantage.
As for the Warriors, Steph Curry's strong performance in the team's three preseason games shows that the two-time MVP is more than ready to begin an exciting comeback season. Although he will miss playing with fellow Splash Brother Klay Thompson, who is out for the year with a torn Achilles, ready to play alongside him are forwards Kelly Oubre Jr. and Andrew Wiggins – who also had promising showings this preseason.
However, the big question surrounds the likelihood that we'll see Draymond Green and rookie James Wiseman suit up on Tuesday. Neither participated in any of the team's preseason games due to testing positive for COVID in early December. COVID may be behind them now, but Green is listed as doubtful for Tuesday due to a mild muscle strain in his right foot he sustained during a team scrimmage last week. The Warriors say that the injury is not long-term, but they are smartly choosing to be cautious with him.
According to Coach Steve Kerr, Wiseman – who hasn't played a basketball game since Nov. 12, 2019 – is showing progression practice after practice. He is expected to play in the season opener, but it is unclear if he will start at center. Either way, the 19-year-old out of the University of Memphis sure looks to be Golden State's center for years to come.
In short, do not expect a lights out performance from Golden State, but a solid one at best. Brooklyn on the other hand will come in all hands on deck, so do not be surprised to see the Nets take Game 1.
2. Clippers vs. Lakers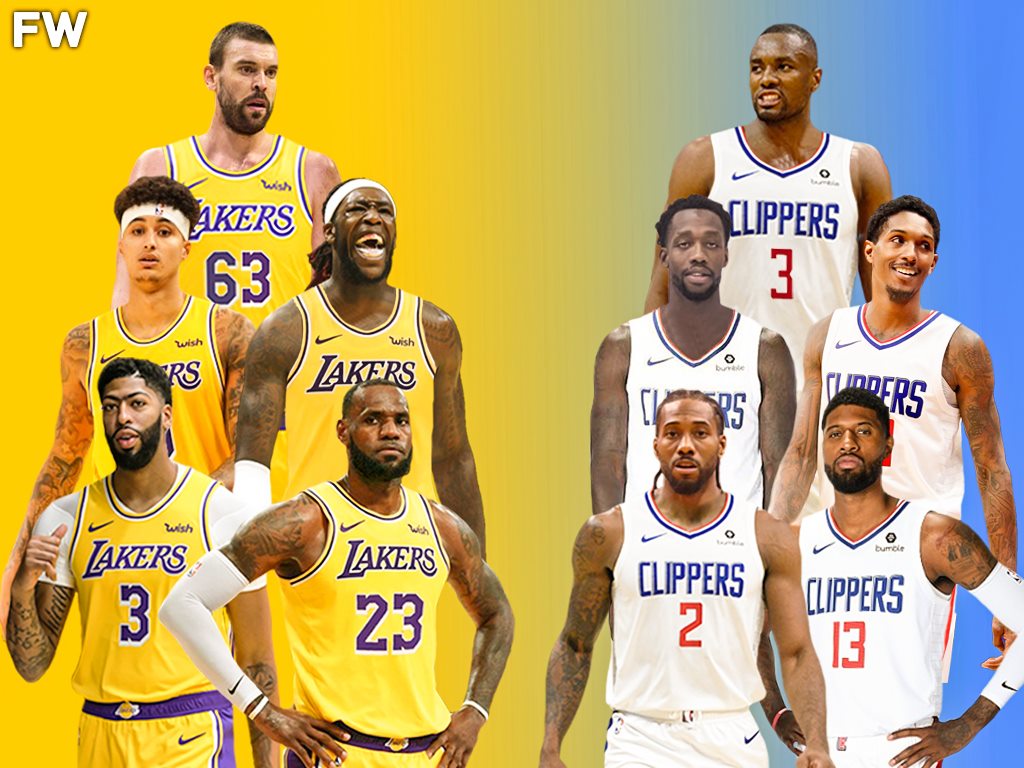 The Battle of LA Volume II will see some returning cast members from both sides and debut new faces: the Lakers add Marc Gasol, Dennis Schröder, Wesley Matthews, and former Clipper Montrezl Harrell while the Clips welcome Nicolas Batum, defensive great Serge Ibaka, and LeBron's old head coach Tyronn Lue to lead their charge.
The Lakers are coming off a 4-0 preseason effort, sweeping both the Clippers and Suns in two games each. One player worth noting that is not named LeBron, Anthony Davis, or Kyle Kuzma is foe-turned-friend Montrezl Harrell. The reigning Sixth Man of the Year picked up where he left off by having himself an exceptional preseason, leading the team in rebounds per game with 8.2 along with 12.8 points per game. Harrell also had two double-doubles against the Clippers – averaging 16 points and 11.5 rebounds in those games.
Sophomore Talen Horton-Tucker presented his own showcase, finishing second in team scoring (20.5 PPG) and shot 54.7% from the floor; 53.8% from three-point range; and 89.5% from the free-throw line. His best game was the team's second contest against the Clippers where he scored 33 points and 10 rebounds in 41 minutes of playing time.
The Clippers meanwhile did not have the best of all preseasons. Much like last season, the team depended on Kawhi and Paul George to go off to win games. Due to less playing time on the court, neither went off and the Clips finished 0-3 on the preseason.
One thing to point out though is that many players performed well with such limited playing time. PG13 led the team with 11.3 PPG in just 19 minutes per game as well as assists per game with 3.3. Kawhi averaged 9.0 points in 18 minutes and led the team in steals with 1.3.
Other players – such as Patrick Beverley and Lou Williams – showed progression as their playing time increased. Beverley had his best performance in the finale where he scored 8 points in 18 minutes; he also shot a perfect 2/2 from behind the arc. The veteran point guard finished with 5.3 PPG and shot 42.9% from three-point range in 15.1 minutes. Despite averaging 8.3 minutes per game, Williams finished the preseason with 10.3 points per game – thanks to two 12-point outings – and shot a perfect 3/3 from behind the arc. The Clippers may not have won any games, but in hindsight there were some positives in their season preview.
Oh, and as for Marcus Morris Sr….
Morris is dealing with a sore right knee. Ibaka will start at power forward tonight, creating a must-watch matchup against Anthony Davis.
In the end, the Lakers are likely to take the opener as this game might come down to the bench, but who knows what surprises the Clippers might have in store. Either way, the NBA is back and we should all be excited.