Oklahoma City has traded Russell Westbrook to the Houston Rockets for Chris Paul, a first round pick in 2024 and 2026, and the option to swap picks in 2021 and 2025.
The craziest offseason any sport has ever seen continues with a blockbuster trade of a player to a team many thought wouldn't be a possibility. Since Paul George left OKC to join forces with Kawhi Leonard for the LA Clippers, OKC has started a complete rebuild. Westbrook and OKC began listening to package deals for the star point guard who is a triple double machine. Many thought Westbrook would be headed to Miami, Detroit, or even New York to team up with players like Jimmy Butler, Andre Drummond and Blake Griffin, and the young players of the Knicks.
Chris Paul will be moved to Oklahoma City and be left on a team with no one. Paul George, Jerami Grant, and Alec Burks have already left, and it's rumored Steven Adams is next to go. Paul, who turned 34 in May, has a massive and ridiculous contract that the Rockets have been looking to get rid of. In return, Houston gets a younger, healthier point guard in Westbrook.
What does this mean for either team, the rest of the league, and the players involved?
Rockets: Rumors swirled about Chris Paul and James Harden being intolerable. They made a move to get a younger point guard who can carry a team better than the aging Paul could. Westbrook will team up once again with one of the best shooters in the league in James Harden, and help further develop a dominant big man in Clint Capela. I'm not quite sure how Westbrook will fit in with the fast paced, long ball only offense of Houston, but I'm confident the Rockets became a better team with this trade, short term. They gave up two valuable future picks as well, which could hinder the ability to put a third star among Westbrook and Harden.
Thunder: Get ready to see the Thunder be on the absolute bottom of the league for the next few years. But, they aren't getting nothing in return for these stars departures. The Thunder have EIGHT additional first round picks, 15 total, in the next 6 years, and they aren't even done moving pieces yet. Steven Adams is likely next, and their new point guard Chris Paul could be gone too. This rebuild could be compared to that of the 76'ers of the past decade. I could see the Thunder drafting stars and then trading a few picks for strong veterans to start building a solid lineup, but that is years down the road.
The NBA: This trade adds fuel to the fire of those upset about the players-run NBA. We've seen Kawhi, PG, Kyrie, and AD forcing trades to leave to preferred destinations with other superstars. Of course a team doesn't have to trade these players, but who wants someone like that in the locker room? I must add that Westbrook did not force a trade to Houston, but it shows how easy it is for a team to just absolutely dump the lineup elsewhere to tank for the future. Although many think this style will ruin the NBA and players loyalty, it's actually created the most fair league that fans have seen in years. Players really don't care about the money any more, it's turned to who exactly they want to play with. Superstars like KD and Kyrie took less money with the Nets this summer just so DeAndre Jordan could sign with a comfortable salary. I'm interested to see if NBA Commissioner Adam Silver makes any moves to prevent these forced trades in the future.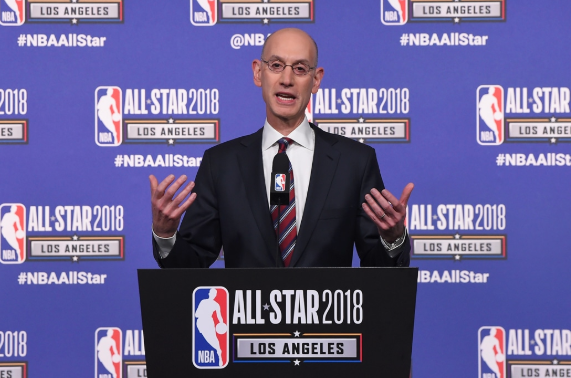 Russell Westbrook: Westbrook has seen James Harden, Kevin Durant, and most recently Paul George dip out of OKC in favor of the spotlight elsewhere. Now, he gets the chance for a fresh start with former teammate and MVP in James Harden of Houston. Although many thought he was going to Miami, Westbrook gets the opportunity to play in a different style offense with far more shooters and a completely different atmosphere. There's going to be a lot of pressure on him to succeed as a Rocket alongside James Harden, for a franchise that has been aching for a successful playoff run in to the Finals.
Chris Paul: Paul's dream of an NBA Championship is likely over, as there is absolutely no chance he wins one with the Thunder on the remainder of his ludicrous contract. He's extremely unhealthy and can't carry a team without superstars beside him. He's got one thing going for him, and that's his contract that has now been absorbed by the Thunder.
Future draft picks: Get ready to see a lot of current 7th and 8th graders in Thunder uniforms by the time all of these trades have fully completed! You read that right: 13 year olds will be in Thunder uniforms by the time all of these picks are over. This is the largest rebuild our generation has seen, and it's going to be really interesting to see how one of the best teams at drafting talent attempts to turn this rebuild into an unstoppable dynasty.