By: Tony Scraps
Scraps makes his triumphant return to blogging after a long layoff. In that time I have racked up an unprofitable record of 44-26. With that being said I'm headed to Atlantic City for a gigantic card on Saturday night! UFC 263 will feature two world title fights and a five-round non-title bout on the main card. I will provide picks Saturday morning from my Twitter account… @ScrapsTony.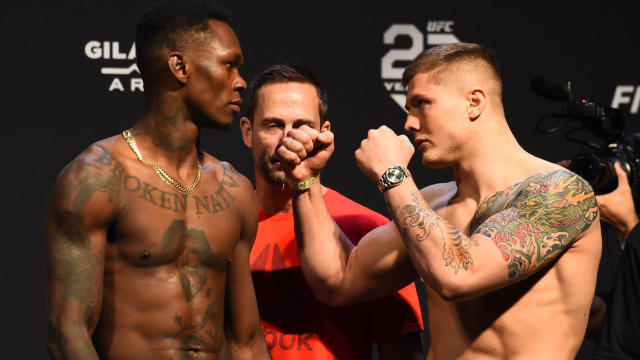 The main event of the evening is the rematch of Israel Adesanya and Marvin Vettori. Israel is back in action for the 2nd time this year as he looks to bounce back from his first loss of his MMA career. Vettori has been on a tear since losing to Israel and eagerly waiting to avenge his loss in the UFC 263 headliner. Even though their first fight was a split decision, that was long before Izzy became a world champion. Israel has grown since then, and I think he's too much for anyone to handle in the middleweight division. With that being said their last fight was before Vettori really came onto the scene. Since losing to Israel, Vettori has won five straight. He is going to give Israel a challenge. I think this will be closer than the experts think and will go the distance.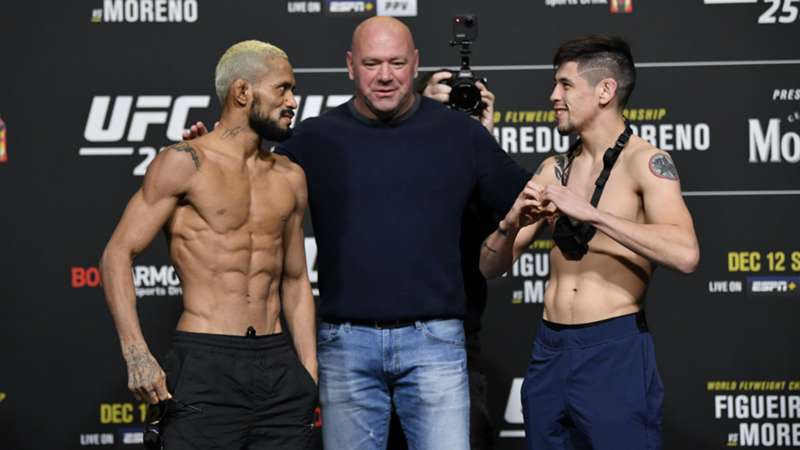 The co-main event will be a rematch of one of the best fights of 2020. Deiveson Figueiredo defends his flyweight title again against Brandon Moreno. Their first fight went to a draw. But this time both men have had full training camps to be prepared for the fight. Moreno gave Figueiredo the most difficult challenge that he has had so far during his title reign. Figueiredo can be very unpredictable at times, so it's going to be a little harder for Moreno to impose his game plan during the bout. This fight is going to be an absolute banger!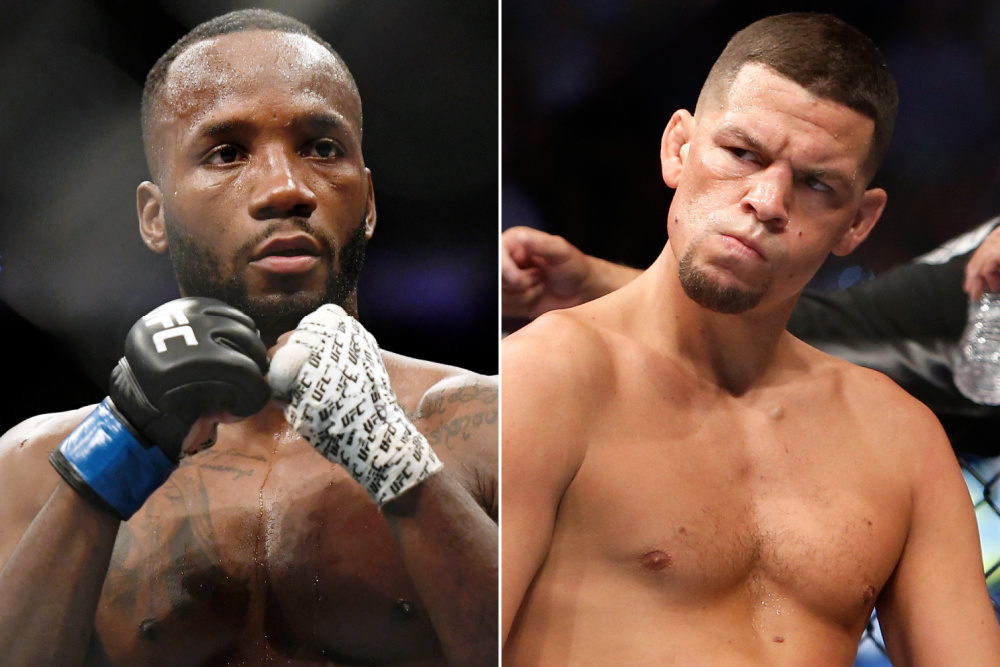 The first-ever five-round fight is neither a title bout nor the main event but gives you everything you could ever ask for in a monster UFC event. Nate Diaz going against Leon Edwards is music to fans' ears. Leon has put together a great run. He should've extended his eight-fight winning streak if it wasn't for an eye poke causing a no-contest against Belal Muhammad. This is Nate's first fight since 2019. The fight will be fireworks! Two fighters who want to strike, not much more you could really ask for. With that being said I see this fight playing out the same way Diaz's meeting with Jorge Masvidal in 2019.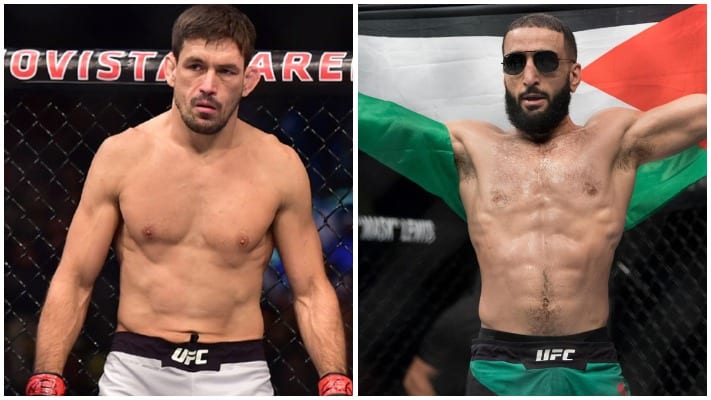 Before we have 3 straight 5 round fights we are in for a treat as Demian Maia faces off against Belal Muhammad. This is a close matchup between two great welterweights. Maia was absolutely shut down by Gilbert Burns in his last outing while Belal, who's a favorite of mine, has been on the rise as a possible contender. Other than a no-contest, thanks to Leon Edwards poking him in the eye, Belal has looked fantastic in the octagon. I think it comes down to who can't dictate the fight more. Can Belal keep it standing or will Maia take him down?
We start off the main card with Paul Craig and Jamahal Hill. I think we're in for a fun one as a video surfaced today of the two of them getting into it during a fight week event. Craig is a tough guy on a nice little winning streak at the moment. He also might have the best nickname of all time and after today's events, I know the "Bearjew" is fired up for this one. Hill is on a 9 fight win streak and has ridiculous power in his hands, combine that with his big win over OSP means that it's going to be a tough hill to climb for Craig. I got a feeling this fight could be a slugfest as well.
Enjoy the great fights this weekend and remember Hasbulla loves you!
-Tony Scraps