By: Tanaay Shah
Israel Adesanya proved to the world that he is the best striker in the middleweight division and possibly in the UFC, when he made quick work of a scary Paulo Costa. In the first round, Adesanya was able to keep Costa at bay by throwing strong leg kicks, which really compromised Costa's lead leg early on. After clearly winning the first round, Adesanya was able to understand Costa's movement and started to find success with jabs and body kicks, until he landed a huge head-kick that opened up a cut over the eye of Costa. It was clear that Adesanya was going to capitalize soon after, and he did exactly that. He landed a left hook that dropped Costa, and then finished him with ground shots. Adesanya predicted that he would finish Costa and did exactly that. He is a phenomenal kickboxer, who understands range better than most and uses his length to his advantage. What a performance from the champion!
Unfortunately for Costa, his cautious approach to the fight did not pay off. He is known to walk people down and break them, and maybe he should have pushed forward after not finding success in the early exchanges. I understand that walking down a precision striker like Adesanya is not easy, but Costa should have looked to make the fight dirty, especially after losing the first round. Kelvin Gastelum who gave Adesanya his toughest test till date, was able to find success by getting in range and making the fight more of a brawl rather than a technical fight. Although Adesanya has improved immensely since the Gastelum fight, Costa could have taken a similar approach to Gastelum to try and damage Adesanya. The champion was almost untouched the whole fight besides a few leg kicks and one body kick. He also picked up the performance of the night bonus for his superb performance. Adesanya remains the king at middleweight and also moved up in the pound for pound rankings. This was Adesanya's 100th victory in combat sports, which is simply astonishing.
After his flawless performance on Saturday night, "The Last Stylebender" Israel Adesanya mentioned that he would like to defend his belt against #3 Jared Cannonier if Cannonier can get past #1 Robert Whittaker in their fight next month. The champion beat Whittaker convincingly last October, so if Whittaker beats Cannonier, the winner of #4 Jack Hermansson and #6 Darren Till should be Adesanya's next challenger, especially if Hermansson or Till get a convincing victory over the other.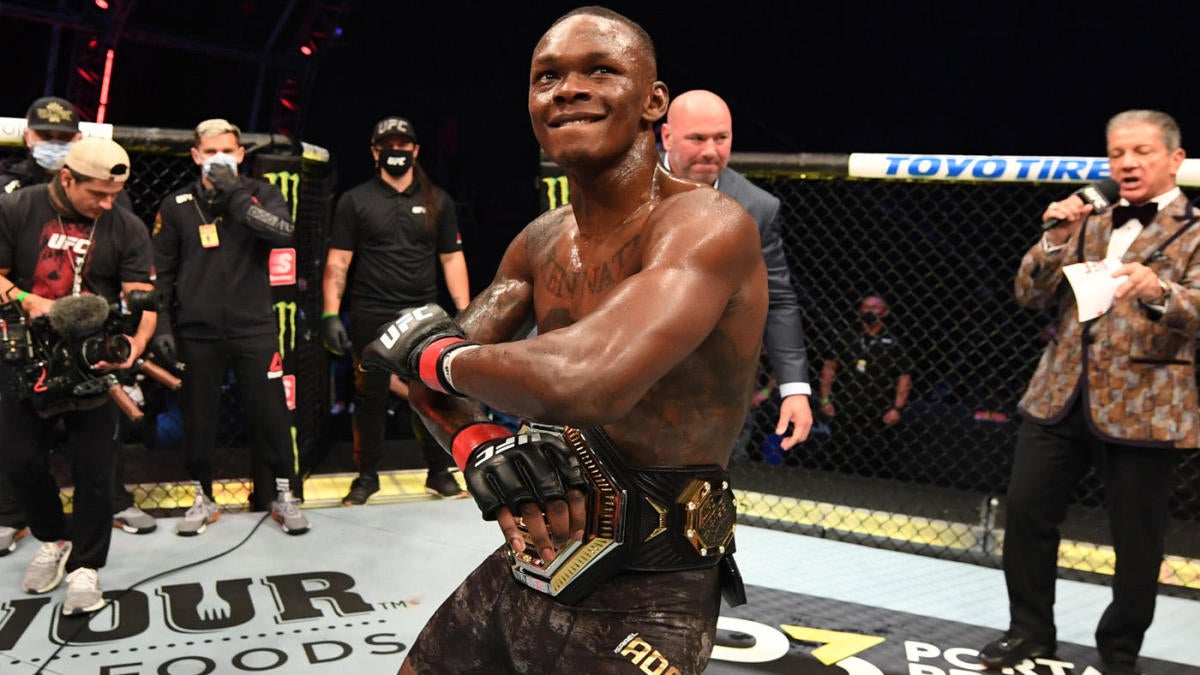 Unfortunately for Paulo Costa, he was unable to make the most of his title shot. He seemed a bit timid, especially because he is known to be fearless and approach fights head on. I could see Costa fight #7 Derek Brunson or #8 Kelvin Gastelum. It will be good for either of these fighters to build off of each other to get back to the top.
---
After nine and a half years the UFC has a light heavyweight champion not named Jones or Cormier. 37-year-old underdog Jan Blachowicz had a brilliant performance in a dominant win over Dominick Reyes. Many experts expected Reyes to get the job done because of his last performance and because of Blachowicz's age, but Blachowicz put all that to bed with a second round finish. Going into the fight, everyone knew about Blachowicz's power, but it was his combinations that did the most damage. He also landed brutal body kicks that left a nasty bruise to Reyes' body. Reyes clearly felt Blachowicz's Polish power in the first round and was a little reluctant to go forward like he normally does. He was unable to open up and land, something that he usually does very well. Blachowicz always came out on top during the exchanges between the two heavy hitters. The champion landed a straight right to break Reyes' nose with less than a minute left in round 2, and felt the end was near. He then landed a beautiful left-right-left combination with the last one landing right on Reyes' chin, causing him to lose his legs and collapse to the ground. Blachowicz hardly needed ground strikes before the referee pulled him off of Reyes. Congratulations to Blachowicz for the performance of the night bonus and for being only the second Polish champion in UFC history!
After his terrific performance, the new champion called out the most successful light heavyweight, the GOAT Jon Jones. Jones however, has expressed his intentions to move up to heavyweight, which is why he relinquished the light heavyweight belt in August. Blachowicz also expressed interest in fighting the winner of #1 Thiago Santos and #4 Glover Teixeira, which is targeted for November 7, after being cancelled previously.
This is only Dominick Reyes' second loss in his MMA career, and his losses have only come to someone holding the belt. He is still one of the best light heavyweights on the planet. #4 Alexander Rakic looked dominant in his win over former title challenger #7 ranked Anthony Smith, and Rakic deserves a high ranked fighter like Reyes. This will also be a good way for Reyes to bounce back after back-to-back losses.
---
Notable Winners from UFC 253
Top ranked flyweights Brandon Royval and Kai Kara-France earned the fight of the night bonus for their epic battle on Saturday night. The craziest moment in the fight was in round 1, when Kara-France stunned Royval with straight left and Royval, who was still wobbled, countered with a spinning back elbow that dropped Kara-France. The flyweights exchanged fearlessly all first round. Early round 2, Kara-France changed levels for a double leg and Royval jumped on a standing guillotine to which he got the tap. What an exciting, back and forth fight from the flyweights for as long as it lasted. Brandon Royval has put the division on notice with 2 submission wins in his 2 UFC fights.
Ludovit Klein finished Shane Young with a highlight real head kick in round 1 but did not win any bonus because he missed the featherweight limit by 4 pounds. Juan Espino Dieppa defeated Jeff Hughes by a first round submission when he locked in a scarf hold choke in their heavyweight bout.