The NBA Trade Deadline did not disappoint this year. Many felt that there was a potential for disappointment, but with a flurry of activity over the last week, we have seen some major roster turnover throughout the league. Only SEVEN teams didn't make a move, with over 60 players switching teams and over 20 draft picks moving in just the last eight days. That's almost 15 percent of the league. The top half of the Eastern Conference is starting to resemble a war zone, with teams piling on more players for assets, creating a clear division between the top four teams – the Bucks, Raptors, Sixers, and Celtics – and everyone else. Now that the dust has settled, let's sort through some of the moves.
Grizzlies finally move Marc Gasol
Toronto receive: C Marc Gasol
Grizzlies receive: C Jonas Valanciunas, G Delon Wright, F/G CJ Miles, 2024 second-round pick
As mentioned, most of the teams at the top of the East made moves. To stay on par with them, Toronto was no different. After going all in for this season with the Kawhi Leonard move, the Raptors doubled down at the deadline, making a move for long-time Grizzly Marc Gasol. It'll be interesting to see how Gasol keeps up with the younger, more athletic teams in the East (the Raptors can always counter with Pascal Siakam and/or Serge Ibaka playing the five), but he gives them another talented veteran for their rotation. For the Grizzlies, they have finally started to move on from the grit-and-grind era, trading the franchise's best player in team history. In doing so, they receive a nice frontcourt piece in JV and a young guard in Delon Wright, plus the satisfaction of moving Gasol to a team with a chance to make a deep postseason run.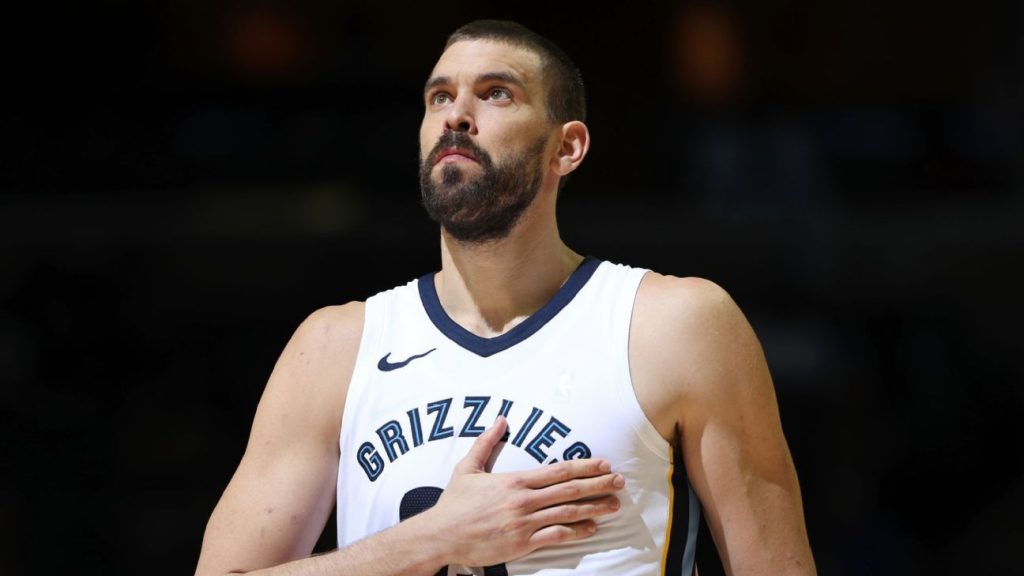 Markelle Fultz finally traded from Philadelphia
Magic receive: G Markelle Fultz
Sixers receive: G/F Jonathan Simmons, 2020 first round pick, 2019 second round pick
It feels weird to say the Sixers 'finally' traded Markelle Fultz, but it's true. This is looooong overdue. The drama surrounding Fultz, his shot, his mysterious injury and everything else has been a drag on his short time in Philly. For the Sixers, they received pennies on the dollar for him – Jonathan Simmons (shooting 36% from the floor and 23% from three), 2020 first round pick from OKC (that the Sixers traded to the Magic for the rights to Euro-stash Center Anzejs Pasecniks), and the Cavs 2019 second round pick (which one could argue won't be much worse than the OKC pick). Yikes… For the Magic, they are taking a flier on a Fultz, but they finally are getting a point guard prospect they have been desperately searching for and will give him an environment to hopefully become the player many people hoped he would be.
Bucks get in on the trade action, acquire Mirotic from Pelicans
Pistons receive: F Thon Maker
Bucks receive: F Nikola Mirotic
Pelicans receive: F/C Jason Smith, F Stanley Johnson, Four future second-round picks (via Detroit)
Not the Pelicans move everyone in Los Angeles was hoping they would make, but nonetheless a good return for one of their expiring assets. For the Bucks, they got in on the arms race action in the East, adding another sharpshooter to place next to Giannis. Thon Maker hadn't been working out too well for them to this point, leading to them using him as a center piece to Pistons for Stanley Johnson before rerouting Johnson to New Orleans. This ended up being a no brainer for the Bucks and Pelicans as Milwaukee turned a disgruntled player into a valuable contributor and New Orleans turned Mirotic into four second picks and two expiring contracts (with Johnson's RFA rights).
The Nik Stauskas/Wade Baldwin carousel ride
Feb 3: Stauskas/Baldwin traded from Blazers to Cavs
Feb 6: Stauskas/Baldwin traded from Cavs to Rockets
Feb 7: Stauskas/Baldwin traded from Rockets to Pacers
Feb 7: Stauskas/Baldwin released by Pacers
This is the business side of the NBA all in one five-day journey of two players. Stauskas and Baldwin switched teams three times in the span of five days before getting cut by the final team, the Pacers, all because they had the right salaries at the wrong time. Both former first round picks, Stauskas eighth in 2014 and Baldwin seventeenth in 2016, were in favor in Portland and just so happened to match Rodney Hoods salary enough to move the pair for him. For Cleveland, they traded the pair so they wouldn't have to cut and pay them, giving them to the Rockets while taking back Brandon Knight's contract, another former eighth overall pick in Marquese
Chriss, and a first rounder. The Rockets, well you can guess it, did not want to pay the two either since they put the team in the luxury tax and shipped them off to Indiana along with a second-round pick for the rights to Maary Leunen, a player drafted in 2008 who plays in the second division of Italian basketball (the NBA's equivalence of nothing). In the end, the Pacers cut the two, taking the second-round pick as collateral for doing business and paying them. Stauskas and Baldwin were just along for the ride but probably never left their house. It's ironic how their journey was all just a big accounting move. The first move was because their salaries were the perfect amount, the second because a different player's salary was too much and finally because their salaries were too big. In the end, the teams got what they wanted with the Blazers getting a SG in Hood, the Rockets got rid of Knight and therefore out of the luxury tax, and the Cavs got a first round pick.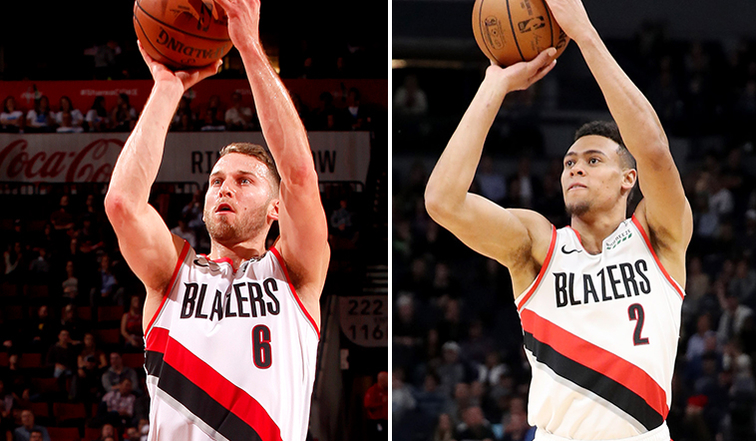 Kings make move for veteran, add Harrison Barnes
Sacramento Kings receive: F Harrison Barnes
Dallas Mavericks receive: F Justin Jackson, F Zach Randolph
In a trade that makes sense for both sides, the Kings acquired Barnes for a significant expiring contract in Zach Randolph and a young wing in Justin Jackson. The Kings know they are a hard sell in free agency, and they had the flexibility to add someone with a sizeable contract. The rumors had been swirling around Barnes and Otto Porter and the Kings now look like a legitimate threat to slide into the playoffs after adding Barnes here and Alec Burks from the Cavs in the Cavs-Rockets Stauskas/Baldwin deal. Barnes is not only a veteran presence with big-game experience from his days with Golden State but is a reliable offensive threat who can help the rising stars in the Kings backcourt – De'Aaron Fox and Buddy Hield. For the Mavs, they are taking on Randolph's sizeable expiring to get rid of Barnes player option for next year which will give them near-max cap space this offseason. Taking on Jackson is a decent risk for the money as he is on a mid-first-round rookie contract that could develop into a decent role shooter. A rare win-win instant reaction.
Blazers-Kings swap young big men
Portland Trail Blazers receive: F Skal Labissiere
Sacramento Kings receive: F Caleb Swanigan
Huge deal between two Western Conference teams looking to unlock the potential in the young big men. Just kidding, I'm not really sure if either team's fanbase or front office will even notice this deal happened.
Wizards deal Porter, potentially signaling a roster overhaul
Chicago Bulls receive: F Otto Porter Jr.
Washington Wizards receive: F Jabari Parker, F Bobby Portis
With John Wall's recent injury update, the Wizards hands were forced in making a decision about the state of the roster and the amount of money tied up. They decided to shake up the core of and moved a well-regarded wing in Porter that was on an overpay contract. In return, they are getting two expiring contracts, but both have their potential. We've all heard it by now, Jabari Parker is a bust, but it wasn't that long ago when he was the next big thing. Maybe, just maybe, Parker can find his footing in Washington (unlikely with their locker room). Bobby Portis isn't just a throw in either and with his RFA rights in the summer, they can keep him if they want. If the Wizards let both guys walk, they save 55 million in cap over the next two years. The Bulls are taking a chance that Otto, Zach LaVine, Lauri Markkanen and Wendell Carter can be their core moving forward with whoever their first rounder this year is.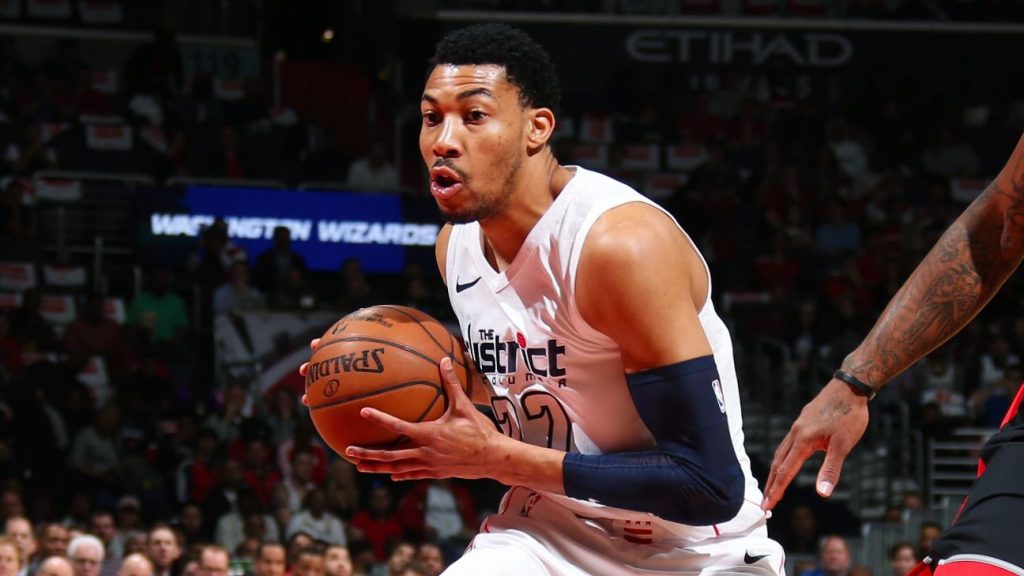 Sixers go for broke
Philadelphia 76ers receive: F Tobias Harris, C Boban Marjanovic, F Mike Scott
LA Clippers receive: F Wilson Chandler, F/C Mike Muscala, G Landry Shamet, 2020 first-round pick, 2021 first-round pick (from Miami), Two future second-round picks (from Detroit)
Wow – Saving the biggest trade of the week for last. Novice GM Elton Brand traded the rest of the Sixers assets for another pending free agent and plans on resigning both Harris and Jimmy Butler this offseason to keep a big four in Philadelphia. After moves to add depth, the Sixers made the biggest changes of anyone in the East and has made the conference interesting. The Clippers got a haul for Harris and have now opened up two max slots heading the summer. Yes they lost their best player this season, but they are setting themselves up for the future and realized it's not worth making it in the West as a seven or eight seed and getting swept in the first round. Kudos to you Jerry West.