By: Jack Veltri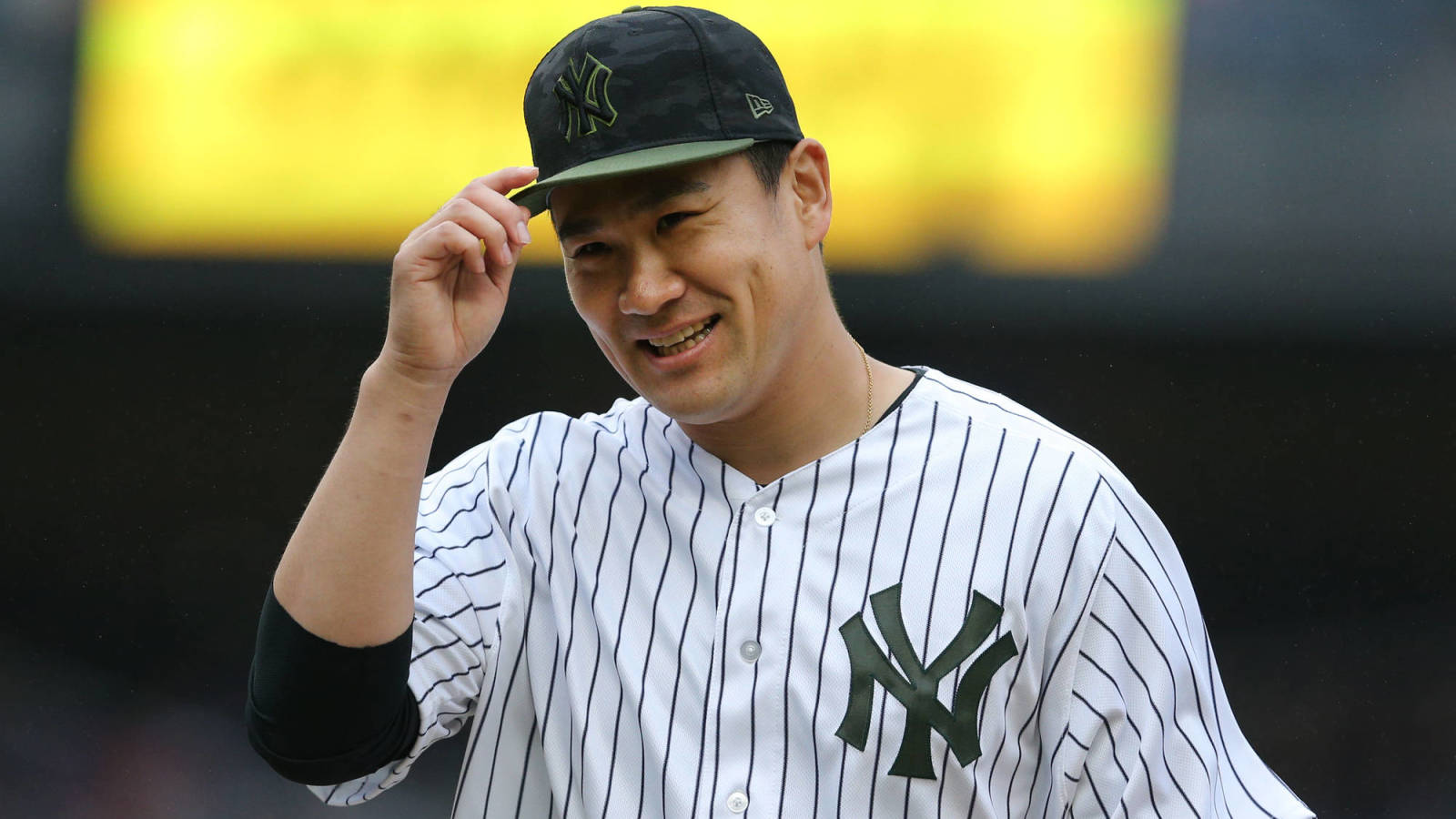 After seven seasons with the New York Yankees, it seems as if right-handed pitcher Masahiro Tanaka will be going home to Japan. According to Sankei Sports, he is in negotiations to return to his former team, the Tohoku Rakuten Golden Eagles.
If this is the end of Tanaka's career in the MLB, it will have been a respectable one as he compiled a win-loss record of 78-46 with a 3.75 ERA in 174 games pitched.
Here are the top five pitching performances of Tanaka's career in the pinstripes:
5) October 12, 2019: New York Yankees @ Houston Astros ALCS Game 1
When it came to pitching in the postseason, Tanaka performed at his all-time best. In the opening game of the American League Championship Series, he held the Astros offense scoreless in six innings, allowing one hit and striking out four batters. After throwing 68 pitches, his night was over after facing the opposing lineup twice. Behind a solid performance on the mound, the Yankees went on to win 7-0.
4) June 17, 2019, Tampa Bay Rays @ New York Yankees
Coming into this start against the Rays, Tanaka was in the middle of a slump, in which he allowed four earned runs in his previous three outings. However, on this night, he seemed to had flipped the switch as he put together one of the best performances of his career. In nine shutout innings, he struck out 10 batters, allowing two hits and a walk. Against his slider and splitter, Tampa Bay went hitless (0-for-25) with nine strikeouts. With the shutout victory, he became the fourth pitcher in franchise history to pitch a complete game shutout while only allowing two or fewer hits with at least 10 strikeouts.
3) May 14, 2014: New York Yankees @ New York Mets
In his rookie season, Tanaka got the opportunity to pitch in the Subway Series against the New York Mets, where he absolutely dominated, pitching a complete game shutout. In a 114-pitch outing, the right-hander struck out eight, allowing only one extra-base hit on the night. As if that were not impressive enough, he collected his first big league hit. With the win under his belt, Tanaka became the first Yankees rookie to pitch a shutout since Orlando "El Duque" Hernandez in 1998.
2) October 18, 2017: Houston Astros @ New York Yankees ALCS Game 5
With an opportunity to take a 3-2 lead in the 2017 ALCS, the Yankees called upon Tanaka to take the mound against a Houston lineup he had lost to in the opening game. In front of a sellout crowd at Yankee Stadium, he dazzled, pitching seven scoreless innings, surrendering three hits and striking out eight. When the team needed him the most, he always delivered, as he put the Yankees in a position of reaching the World Series for the first time since 2009.
1) October 8, 2017: Cleveland Indians @ New York Yankees ALDS Game 3
After losing the first two games in a best-of-five series against the Indians, the Yankees were one loss away from being swept. However, Tanaka had different plans in mind, as he looked to keep the team's championship hopes alive. In the eyes of many Yankees fans, including myself, this was the game that "Postseason Tanaka" was born. In seven innings of work, the right-hander struck out seven Cleveland hitters, giving up three hits and no runs. While this game has been remembered more for former Yankee's first baseman Greg Bird's dramatic late-inning home run, it was Tanaka's solid performance that put the team back on track, as they went on to win the ALDS in five games.
While this seems to be the conclusion of Tanaka's time in the Bronx, it is safe to say that he will be missed greatly by Yankees fans everywhere.