By: Andrew Hubschman
After one season, the 2020 Draft class seems pretty legit: Justin Herbert and Tua Tagovailoa shined at QB; Chase Young added presence to a scary Washington defensive line; Justin Jefferson broke the rookie receiving record with 1,400 yards, and RB's Jonathan Taylor and undrafted James Robinson both finished in the top five in rushing yards. But among high-profiled 2020 draft prospects, some did not meet expectations due to certain circumstances. However, expect these rookies to come back stronger next season:
Andrew Thomas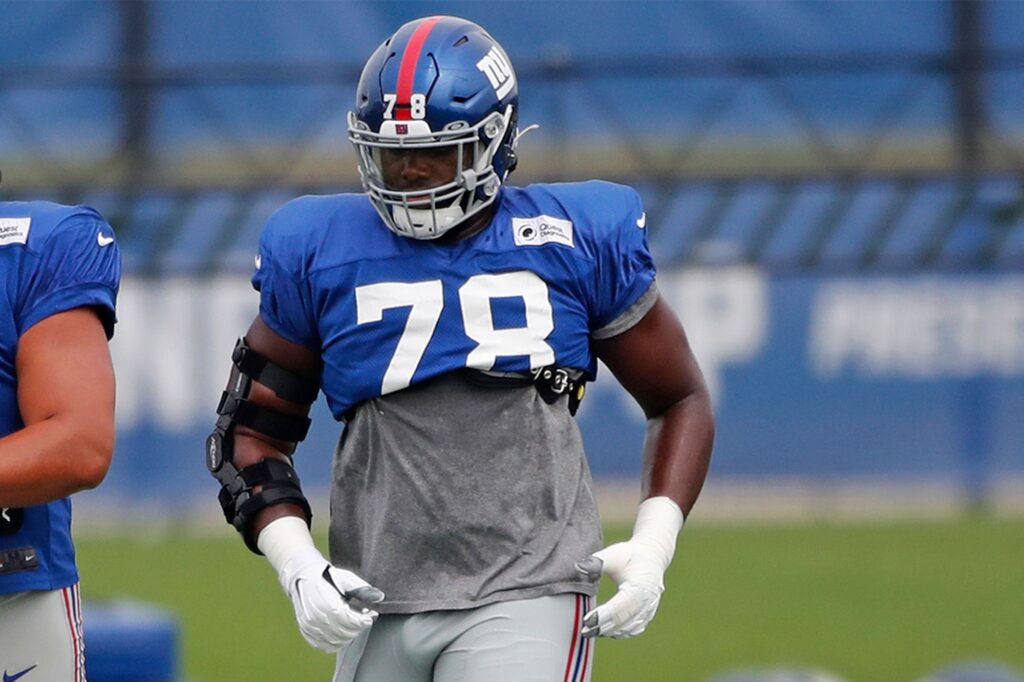 The Giants' fourth-overall selection Andrew Thomas got off to a rocky start, allowing 36 pressures in his first 7 games. However, his footwork and hand placement improved, as well as his ability to protect the inside pocket, and he allowed only 21 pressures in his final 9 games – 7 of them came in Big Blue's sloppy 26-7 loss to Arizona.
His second-half adjustment showed why the Giants made the right decision drafting him higher than other high-profiled tackles. While standing out amongst a perennial subpar offensive line, Thomas has to improve on allowing fewer pressures; he allowed 57 on the year. Receiving a 78th overall placement among tackles by PFF, he will have a long off-season to work on what went wrong for him, earning a higher spot a better recognition. I feel that he will largely benefit from his time off as he looks to be part of the turnaround for this offensive line.
Derrick Brown
It shocked many fans to see the Panthers pass up on Isaiah Simmons in last year's draft when they took big-man Derrick Brown out of Auburn. Brown got off to a slow start in first NFL season, but what followed proved why he was drafted seventh overall.
Brown's best game was against the Packers in Week 15 where he recorded 3 solo tackles, 2 tackles for a loss, 2 QB hits, and 2 sacks – his only sacks of the season, hence the reason he is on this list. Despite being good at pressuring the QB, Brown needs to add more sacks to his repertoire. Next season, expect to see him record a minimum of 5.0 sacks, further proving his rightful draft placement.
Jeff Okudah
This was definitely not the 'Jeff Okudah rookie season' that fans had anticipated. Playing only nine games due to a groin injury that needed season-ending surgery, Okudah recorded just 1 interception along with 2 passes defensed and allowed a completion percentage of 77.4%. He did, however, record 41 solo tackles, finishing with 7 more than Bears CB Jaylon Johnson. Okudah's best game was against the Falcons in Week 7 where he recorded 4 solo tackles along with 1 pass defensed, and allowed 4 catches for 43 yards on 8 targets – solidifying his lowest one-game completion percentage allowed at 50%.
Playing on a historically bad defense – along with a lack of chemistry between the players and coaches – it is unfair to label Okudah as a bust after just one season. Hopefully with a new defensive staff, Okudah can show why he was drafted third overall in 2020.
Joe Burrow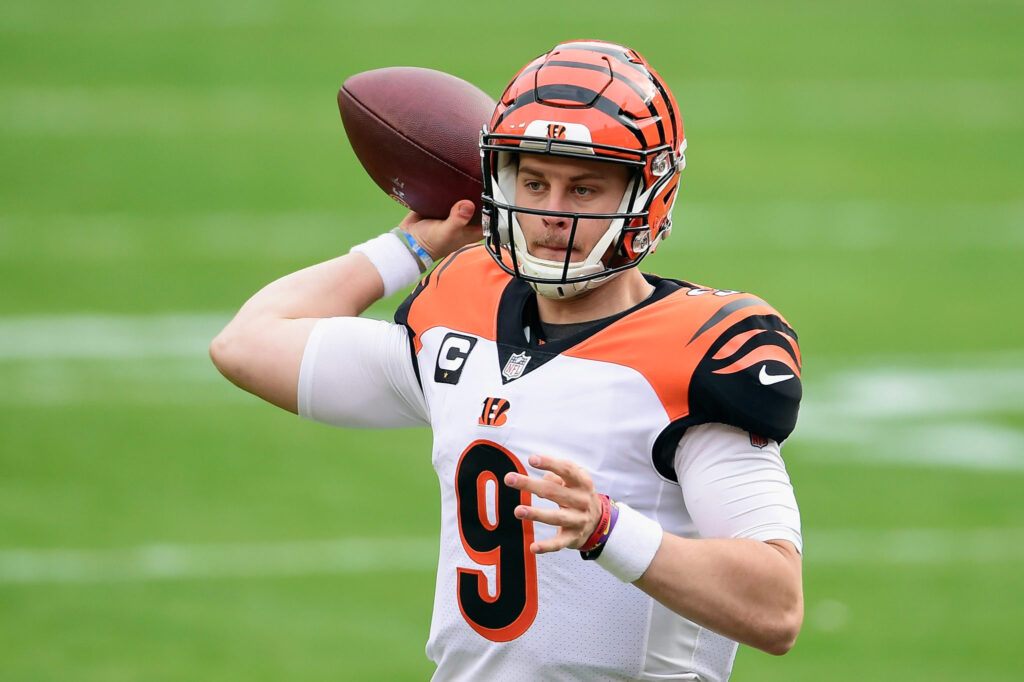 What a story we get to watch unfold! Up until his Week 11 ACL injury against Washington, Joe Burrow was making his expected case for Offensive Rookie of the Year, throwing for 2,688 passing yards and 13 touchdowns against 5 interceptions in 10 games.
Next season, he will get the opportunity to present and tell a memorable comeback story. In doing so, he will guide his top receivers – Tee Higgins and Tyler Boyd – to career highs in receiving yards. Higgins and Boyd were on pace for 1,000 yards until Burrow went down, diminishing their performance for the rest of the season. Expect the trio to post up many highlights next season.
The important thing, however, is to give Burrow his much-needed offensive line. Hopefully a new O-Line coach – along with smart free-agent signings and/or draft picks – will give Burrow the leverage he needs. This season will be a big one for the former Heisman winner as he looks to have his long-anticipated breakout year.