By: Ryan Blumenfeld
Between 2010 and 2016, there were many bad draft picks, however, the picks on the following list are the worst of the worst. In fairness, I have decided not to include the players drafted between 2017 and 2019 because they have not had the chance to develop.
2010: Rolando McClain, LB (8th Pick, Oakland Raiders)
In his college days, Rolando McClain was a star. In his final season at Alabama he recorded 105 tackles, 14.5 tackles for a loss, four sacks, two interceptions, and a forced fumble. He was named SEC Defensive Player of the Year, won the Dick Butkus Award (awarded to the best college linebacker that year), and was recognized as a unanimous first-team All-American. Unfortunately, his NFL career fell woefully short of his college days. In McClain's first season, he recorded 85 tackles, .5 sacks, and one interception. In his second season, McClain appeared in 15 games recording 99 tackles, 5 sacks, and one safety. Despite his first two seasons being a success, his third season is where it all started to go downhill. After just 3 games in his third season, McClain was replaced by fourth-round rookie, Miles Harris, for the starting job. McClain's involvement in the defense decreased significantly, resulting in behavior issues off the field. During a week 9 practice, McClain was kicked off the field due to an "incident." After the incident, McClain reported on social media that he no longer wanted to be a raider and wanted to play elsewhere. After the 2012 season, McClain was waived by the Raiders. In 2013, he was signed by the Baltimore Ravens. Before even playing a down, McClain announced his retirement at the age of 23. In 2014, he decided to come out of retirement and was traded to the Dallas Cowboys. McClain played 13 games because of injury — recording 81 tackles, one sack, and one fumble. In 2015, McClain re-signed with the Cowboys but was suspended for the first four games of the season for violating the league's substance-abuse policy. He finished the season with 80 tackles, two sacks, and one interception. Before the 2016 season, McClain was suspended for the first ten games of the season for substance abuse. McClain had become addicted to Codeine and was never able to make a return to the NFL.
2011: Jake Locker, QB (8th pick, Tennessee Titans)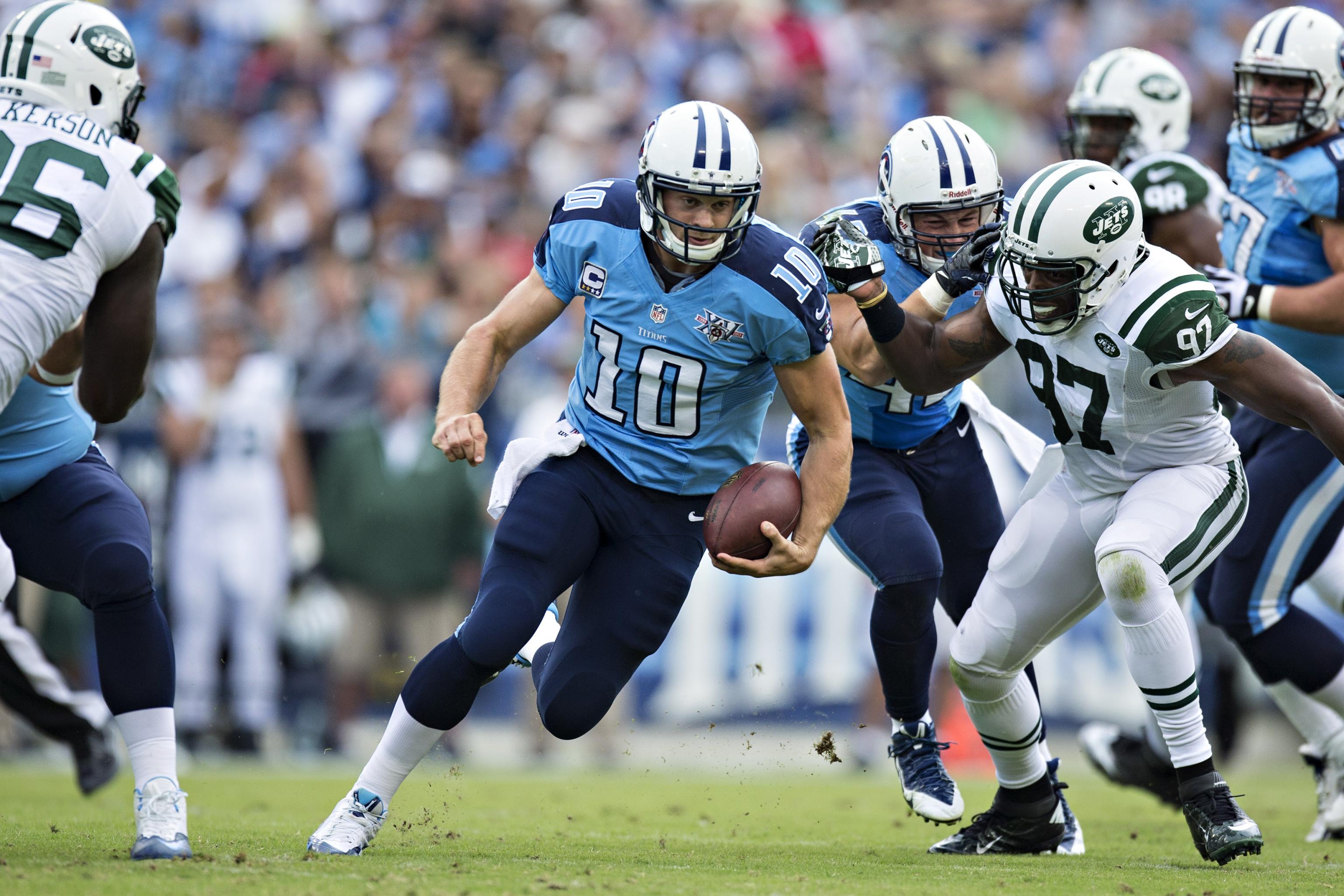 In a draft filled with stars, Jake Locker was without a doubt a HUGE bust. At the University of Washington, Locker passed for 7,600 yards and ran for almost 2,000. Entering the Draft, Locker was viewed as a good quarterback who played for a bad team. "Experts" believed he had a large upside…this way a bad take. In Locker's first season, Locker was stuck in a backup position behind Matt Hasselbeck. He did see the field, throwing for 542 yards and four touchdowns in five games as a relief quarterback. In his second season, Locker was named the starter over Hasselback, but was sidelined from a torn shoulder just three games into the season. He returned to play week ten and was named starter. In eleven games, he threw for 2,176 yards, had ten touchdowns, and eleven interceptions. Locker's injury-ridden seasons became a common theme throughout his career as he was sidelined again during the 2013 season due to a fractured bone in his foot. Locker played only seven games, throwing for 1,256 yards, eight touchdowns, and four interceptions. The next season locker started in only five games due to a right thumb injury. In 2016, he announced he would retire because he no longer enjoyed the game. Locker finished his career with a total of 4,967 yards, 27 touchdowns, 22 interceptions, and 644 rushing yards.
2012: Trent Richardson, RB (3rd pick, Cleveland Browns)
Trent Richardson took college football by storm in 2011, rushing for 1,740 yards and 21 touchdowns, in his final season at Alabama he broke Mark Ingram's Alabama record for touchdowns and yards and set an SEC record for touchdowns by a running back. After college, Richardson was drafted by the Browns. In his first season, Richardson rushed for 950 yards and had eleven touchdowns in fifteen games. In his next season, he played in two games for the Browns, rushing for 105 yards, before being traded to the Colts for a first-round draft pick. Richardson played in all fourteen games for the Colts, but only started in eight after being demoted. He rushed for 458 yards and had three touchdowns. Richardson returned with the Colts in 2014, splitting time with Ahmad Bradshaw. He played in 15 games, rushing for only 519 yards and three touchdowns. Richardson was cut by the Colts after the 2014-2015 season. He would then go on to sign with a couple of teams, but never made it past training camp. Richardson has made appearances in both the CFL and AAF, but never had success.
2013: Dion Jordan, DE (3rd pick, Miami Dolphins)
Dion Jordan is one of the most questionable draft picks of this decade. He was a pretty good college football player at Oregon recording 44 tackles and 5 sacks in his final season. Jordan's draft stock skyrocketed after an insane combine performance. At 6'6" 250 lbs., Jordan ran a 4.60 40-yard dash and landed a 122-inch broad jump. Scouts were impressed with his speed, however, there were questions about his production, and rightfully so. Jordan played for 6 years (5 seasons) and only recorded 10.5 sacks and 91 tackles. He played with three different teams, for no longer than two seasons at a time.
2014: Johnny Manziel, QB (22nd pick, Cleveland Browns)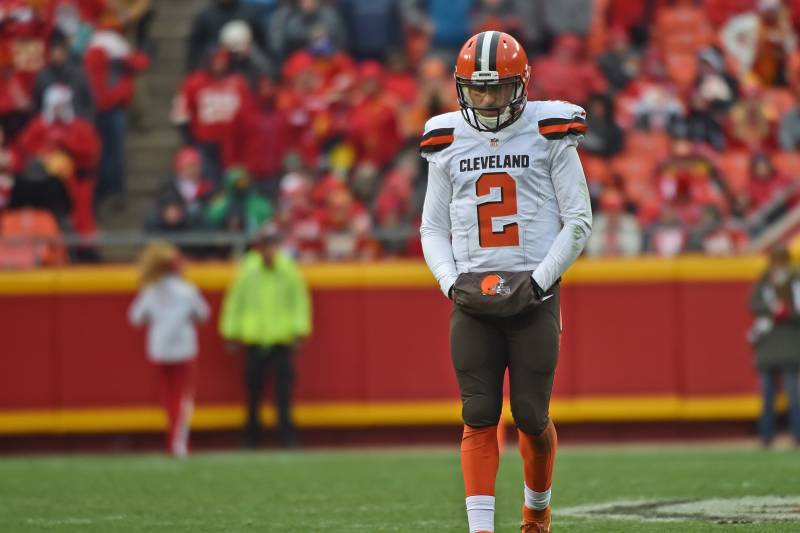 Johnny "Money" Manziel was one of the biggest characters the NFL has ever seen. As a two year starter at Texas A&M, Manziel had great success, becoming the first freshman to win the Heisman Trophy. In his college career, he broke multiple NCAA records including Archie Manning's 43-year-old record for most total yards in a game with 576. Manziel passed for 3,706 yards and 26 touchdowns while running for 1,410 yards and 21 touchdowns. In his sophomore season at A&M, Manziel threw for over 4,000 yards and 37 touchdowns, while running for 759 yards and 9 touchdowns. Despite his college success, his NFL career was lackluster, and frankly disappointing. His play and attitude on and off the field were terrible. He was fined $12,000 for flipping off a fan during a preseason game. In his first season, he started just two games, throwing for only 175 yards. During his second season, Manziel threw for 1,500 yards and had seven touchdowns in ten games he played (six starts). Manziel was cut after the 2015 season and never made an appearance in the NFL again.
2015: Kevin White, WR (7th pick, Chicago Bears)
Kevin White is one of the biggest "what if" players of the decade. In his final season at West Virginia, White had 109 receptions for over 1,400 yards and ten touchdowns in just 13 games. His quickness and raw speed made him a deep threat. At the combine, his speed became apparent when he ran 4.35 40-yard dash. Unfortunately, when he arrived in the NFL, a shin fracture suffered in training camp derailed his career. White played just 4 games in his second season, after missing his entire rookie year due to shin surgery. In 2017, White made an appearance in the season opener, but was sidelined after he fractured his left shoulder blade. During the 2018 season, White played nine games (no starts), catching the ball four times for only 92 yards. White tried to make a comeback in 2019, signing with the Cardinals, but was released after suffering a hamstring injury during the preseason. Without those unlucky injuries, who knows what might have been in store for White.
2016: Corey Coleman, WR (15th pick, Cleveland Browns)
After a strong college career at Baylor, where during his final season he accumulated 1,363 yards on 74 receptions and 20 touchdowns, Cory Coleman looked to be the NFL's new all-star receiver and the future of the Browns organization. Unfortunately, this prediction did not come true. Coleman, like many of the other busts, has been injury-prone throughout his career, thus far. In his second game, he broke his hand, causing him to miss six weeks. During his rookie year, he had 33 receptions for 443 yards and three touchdowns. In 2017, Coleman was sidelined again after one game due to a broken hand, causing him to miss seven weeks. When he returned, he was not the same. With an opportunity to save the Browns from a winless season, he dropped an easily catchable pass on the sideline in the final two minutes of the game. In 2018, Coleman was frustrated with the Browns organization and requested a trade. He was traded to the Buffalo Bills for a seventh-round pick. After the preseason with the Bills, Coleman was cut and signed by the Patriots just a week later. He was then cut again to create a roster spot for former teammate, Josh Gordon. Later in the 2018 season, Coleman was signed by the Giants, but was placed on the practice squad. Before the 2019 season, Coleman tore his ACL and was ruled out for the 2019 season. Recently, Coleman was signed by the Giants again.