By: Owen Cooper
After a long and ugly back and forth between the MLB owners and the MLBPA, the two sides have finally agreed to terms on a season. Baseball fans have been hungry for a season for quite some time, and if all goes well, by the end of July we'll be at the start of the regular season. Here's everything you need to know for what's going to be the most exciting baseball season we've ever seen… 
The Plan:
On July 1st, teams will report to Spring Training camps. Although camps are usually held in exclusively Florida or Arizona, many of the Florida camps could be moved due to the Coronavirus. The Yankees and Mets are both very likely to conduct their camps in New York. Each team will be allowed to invite 60 players to their camp, but they'll have to limit their roster down to 30 players by Opening Day. As the season moves forward, teams will cut down on the size of their roster until it eventually gets down to 26 players. There will be no September call-ups. The regular season is set to start July 23rd or 24th and will end at the end of September with playoffs following soon after. Each team will play 60 games in the regular season. Every team will play 10 games against each of their division opponents, and 20 total games against their division in the opposite league (AL East vs. NL East). Games will be played at home ballparks, but the league has the right to move games to a neutral site to limit health risks. 
Important Notes:
National League DH:
For the first time in Major League history, both leagues will be using a DH. This is likely to limit injury risk for pitchers, as they won't have as much time to recover from injuries, and the league wants to limit the amount of heads that enter a leave a clubhouse. The DH will only be implemented for this season, but the stipulations on the league will be huge. Firstly, many teams in the National League will be able to give guys "half-days" as a DH. Guys like Joey Votto will be able to get a lot of extra rest as a DH, while it will allow openings for many young players within organizations. The largest effect of the National League DH will be seen in the World Series, where American League pitchers won't have to hit, and National League lineups will be deeper.
Extra Innings Format:
In an attempt to limit the amount of time people will be at the stadium, the MLB has implemented a new extra innings format. This will call for a runner to start on second base at the begging of every extra inning. This will allow teams to bunt a guy to 3rd and be a fly-ball away from taking the lead. Luckily for pitchers, the runner on second will not count as an earned run if he were to score, but the pitcher will still be on the hook for a win or a loss in extras. Although this isn't the "purest" idea, it will make for exciting finishes as teams will have a chance to go back and forth in extras like never before.
The Trade Deadline:
Normally, the trade deadline provides baseball fans with a huge boost before the playoff race kicks into full gear, but this season, that may not be the case. The deadline will be put on August 31st, essentially half-way through the regular season. Because the season will only be about 30 days deep, there's little to no chance that teams know whether they are all in or not for the postseason. If the Orioles are 13-17, maybe they don't go out and trade Trey Mancini because they feel like they have a shot. Since the standings will be so tight, we might have the quietest trade deadline in the history of the sport. 
Safety Precautions:
Although everyone wants this season to be as normal as possible, there will still be numerous safety precautions that the league will enforce. Players are not supposed to spit, which may be hard to control, players can't get within 6-feet of their opponents pre and post-game. Also, players and coaches will be disciplined for coming within 6-feet of an umpire to argue a call. Even though the entire sport is mad at the Astros, they might get off the hook this season, as the league wants to limit the contact that players make with each other. It will be interesting to see which players or teams still decide to retaliate against the Astros because it will be a health risk if the benches and bullpens all crowd the field.
Storylines:
Stars on New Teams:
The MLB winter saw a lot of big names change teams and some record contracts. In New York, the Yankees found their ace in pitcher Gerrit Cole. They hope Cole can anchor their staff and make them the best team in the sport. Out west, the Angels finally got Mike Trout some help in the form of Anthony Rendon, former Washington National. The Angels have a potent offense, but they're still lacking a pitching staff. Staying in Los Angeles, the Dodgers made a huge play by trading for Mookie Betts, assembling an outfield with two MVPs. Betts is a free agent after the season, and the Dodgers want to make sure they make these 60 games last. Another NL West team, the Diamondbacks, also make significant moves to strengthen their roster. Arizona traded for outfielder Starling Marte and signed postseason legend Madison Bumgarner. A shortened season might be the perfect scenario for Bumgarner to thrive, as every start will become increasingly important. Other big moves this offseason include:
The White Sox sign Yasmani Grandal
Mike Moustakas signs with the Reds
Tommy Pham traded to the Padres by the Rays
The Phillies sign Zach Wheeler and Didi Gregorius
The Indians traded Corey Kluber to the Rangers
Aging Legends:
Every year, a new group of legends seems to get much closer to the end of their storied careers, and this year is no different. Albert Pujols, Miguel Cabrera, Robinson Cano, Felix Hernandez, Nelson Cruz, and others are all nearing retirement, but they all might benefit from this shortened season. Even though some of these older players might see a dip in production, this shortened season might end up adding another year on the end of their careers. There are many things to complain about going into this season, but this might be a blessing in disguise for fans who want to see another year of future Hall of Famers.
Tough Year for the Middle Ground: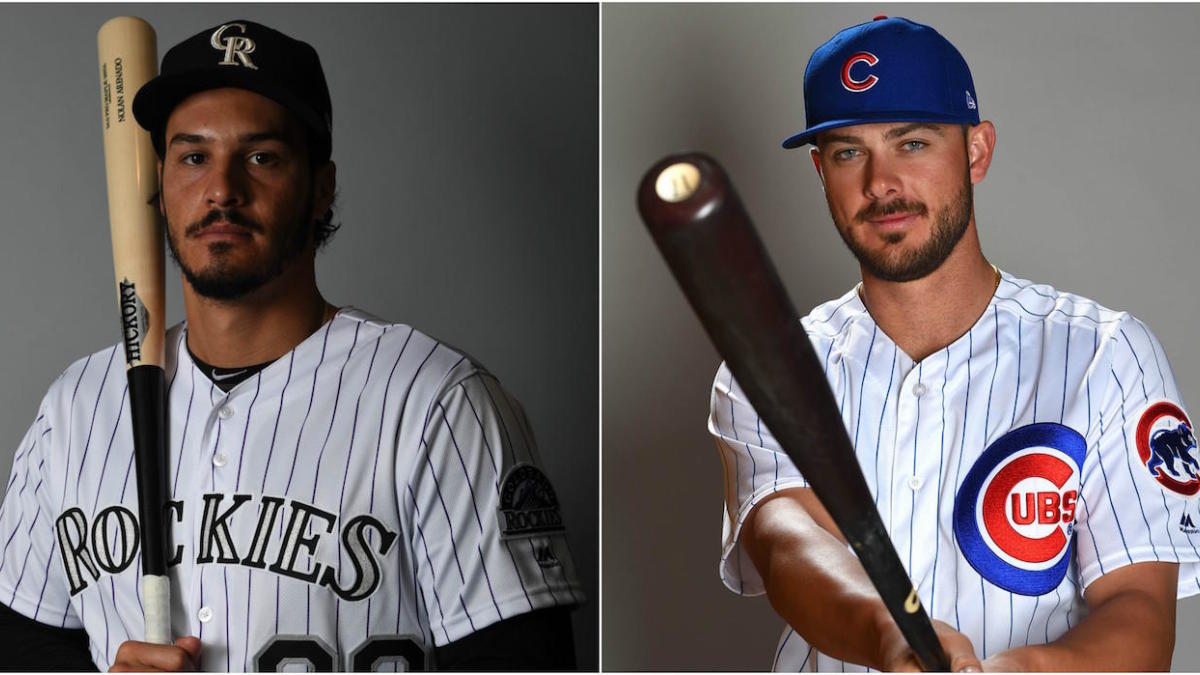 This season will be difficult to navigate for the front offices of teams in the middle ground of the league. Teams like the Indians, Cubs, Rockies, Red Sox and Rangers might have a tough time picking their direction for the season. Usually, the direction of the team becomes clear over the first few months of the season, allowing front offices to move some pieces to flip the deck at the deadline to gain some prospects and rebuild. Nolan Arenado, Kris Bryant, and Francisco Lindor have all been involved in trade rumors over the last few years, and it seemed as though a couple of them could have been on the move at this years' deadline. Because the trade deadline is only a month into the season, there's doubt that anyone would want to move on from their star if they have a shot to make it into the playoffs. Teams in the middle of the league will likely remain stagnant until the end of the 2021 season.
Final Perspective:
It's easy to be bummed out by the short length of the season or speculate that a championship would be less this year than it would in a normal year, but let's be thankful. These last few months without baseball has left America with a hole in its heart. We need baseball to brighten up our spirits and it will. This will be the most exciting regular season in MLB history, as it's a complete tossup with two months left in the regular season. Imagine how this would look under normal circumstances. If every team was tied headed into August, it would be looked at as exciting, and that's how baseball fans need to chose to look at this. In the Olympics, a sprint is just as exciting as the ending to a long race. The regular season will start in the home stretch, and every team has a shot to do something special.