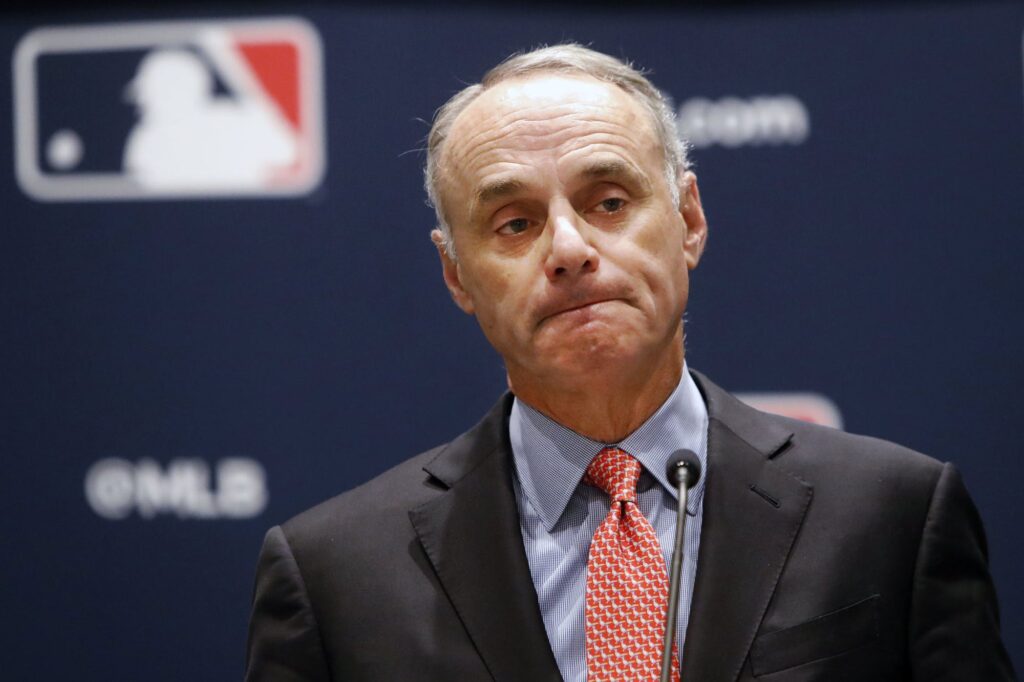 By: Ross Sutton
After some incredibly frustrating negotiations between the MLB and MLBPA, no deal was agreed too, as both sides were too greedy and did not care enough about the fans to put their differences aside to come to a deal to maximize the amount of games played in 2020. The MLBPA just rejected the MLB's final offer of 60 games that would have paid the players 100% prorated salaries. The thought of a number of MLB insiders is that the players rejected this offer and will allow commissioner Rob Manfred to implement a season so that they can file a grievance against the league for allegedly negotiating in bad faith, claiming that the league was not trying to play the most amount of games possible.
Since the sides ultimately couldn't come to a deal, Manfred exercised his ability to implement a season himself. Manfred was given the power to do this from a March 26th agreement between the MLB and MLBPA that stated he could decide that there will be a season of no less than 50 games as long as the players received full prorated pay for those games. In my opinion, this March agreement made the recent negotiations between the league and the players to be somewhat meaningless, as both sides knew they had this agreement to fall back on if a new deal was not agreed upon. It was evident during these negotiations that neither side was willing to make any significant concessions, and I think that is largely due to the prior agreement that was made in March. So if this deal had not been agreed to in March, maybe we would have a longer season in 2020, but that is clearly not how everything played out, and so now there will be a 60 game season this year.
Thankfully baseball is back, and it is truly great to know there will be a season this year, but from a fan's perspective, it feels tainted in a way. Sadly, both the league and the players made it very clear that they don't care enough about the fans or the people of the U.S. that have been suffering through severe economic misfortune during this pandemic to make an agreement for the good of the American people. Despite the fact that both sides would be making millions of dollars this year, the only thing that either side cared about throughout these horrific negotiations was trying to maximize the money that went into their already deep pockets, and that really hurts as a lifelong fan that only ever wanted to see baseball be played this year.