By: Jack Veltri
The New York Yankees opened up the 2021 regular season with a series loss to the Toronto Blue Jays over the weekend. With that said, let's take a look at what went right and wrong during the first series of the year.
Michael King – A Man on a Mission
Getting the positives out of the way early, Michael King looked to be in mid-season form on Sunday. The 25-year-old right-hander came into the game in the fourth inning, following Domingo German's three-run outing. From there, he put together a nearly perfect performance, pitching for six innings of one-hit baseball. After a weekend in which the bullpen was relied on a good bit, it was nice to see King come out and give some arms a break. It's no secret that he struggled in 2020, pitching to a 7.76 ERA in 26.2 innings. However, after the outing he had, this could be the year in which he takes a step forward in being a top-of-the-line guy in the bullpen or rotation.
Release the Kraken (for now)!
After putting together one of the worst seasons in team history last year, Gary Sanchez opened the new year with a bang, hitting two home runs and driving in three runs against Toronto. What makes this weekend even better is the fact that he only struck out once (!!!!). The Yankees struck out a ton in these three games, but it was wonderful to see Sanchez put the ball in play in a majority of his at-bats. Behind the plate, he has seemed to make improvements in his catching game as he threw out a runner on opening day. Who knows though. He could go back to his ways of striking out nearly every at-bat, not hustling down the first-base line, or look lazy behind the dish. But for now, he's done a nice job thus far.
The Bullpen Looks Good, as Usual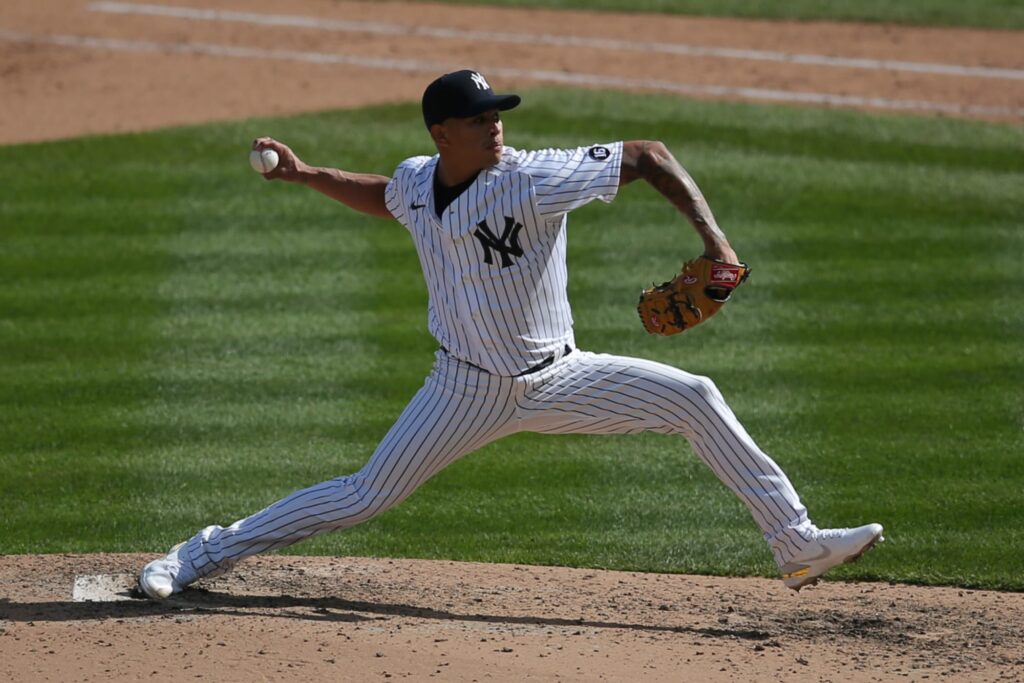 Even with the absence of southpaws Aroldis Chapman and Zack Britton, the bullpen stepped it up and looked great. The seven relievers that pitched combined to allow two runs (one earned) in 15.1 innings. Other than King's standout performance, Jonathan Loaisiga, Chad Green and Darren O'Day each pitched multiple innings without allowing a run. Obviously, everyone would like to see the starters go longer into games, but for a team that relies on its relief pitching heavily come playoff time, it was a breath of fresh air to see the bullpen eat up a multitude of innings and do well.
No injuries!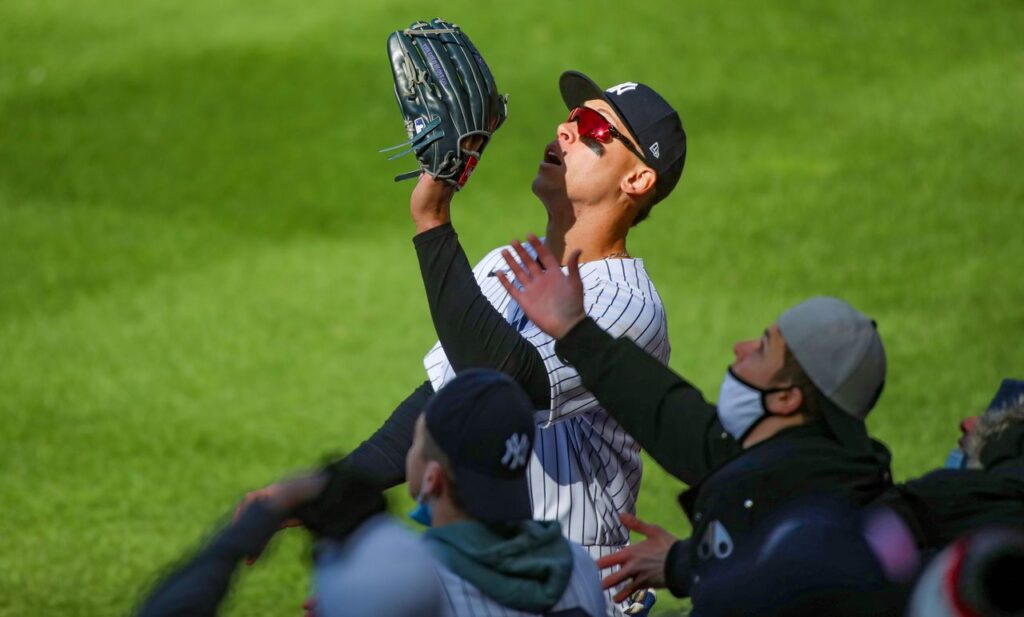 I feel like this should not have to be said or even thought about, but the Yankees avoided the injury bug to start the regular season. Thankfully, Giancarlo Stanton did not pull a hamstring running the bases, nor did Aaron Judge shatter a bone while getting a third-out ball nearly pulled from his glove by a fan in the home opener. All jokes aside, it was good to see a pretty much fully healthy team take the field this weekend. The injuries could not be avoided during spring training, but with most of this team healthy, I hope this can remain sustainable for 162 games and counting. If you have wood near you, I would highly suggest knocking on it.
Aaron Hicks looks completely lost at the plate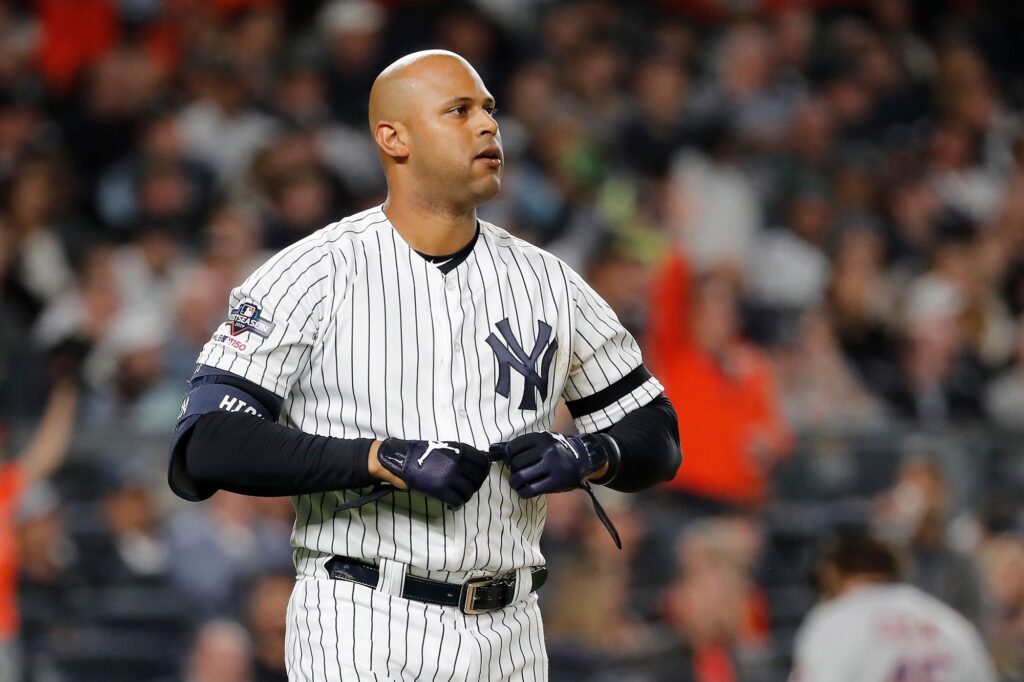 Unfortunately, it is time for the negatives from the series, and there were a lot of them. I think I speak for many Yankees fans when I say this, but Aaron Hicks should not be batting in the three-hole on a consistent basis. Other than having a great on-base percentage and hitting the occasional home run, he does not provide a lot of punch. With a lineup that is predominantly right-handed, it is good to have a switch hitter in the middle to break everything up. However, Hicks has not proven to be that guy yet in my opinion. In 12 at-bats, he struck out 58% of the time, which is concerning to say the least. He looked completely lost at the plate as he chased pitches out of the zone and fell behind in the count on many occasions. This is not what you would like to see from someone who is getting paid $70 million over the course of seven seasons to hit a baseball. I know it is extremely early in the season, but if this poor play continues, I would hope Aaron Boone moves Hicks down in the order to make way for those who get the job done.
Poor Hitting is a Concern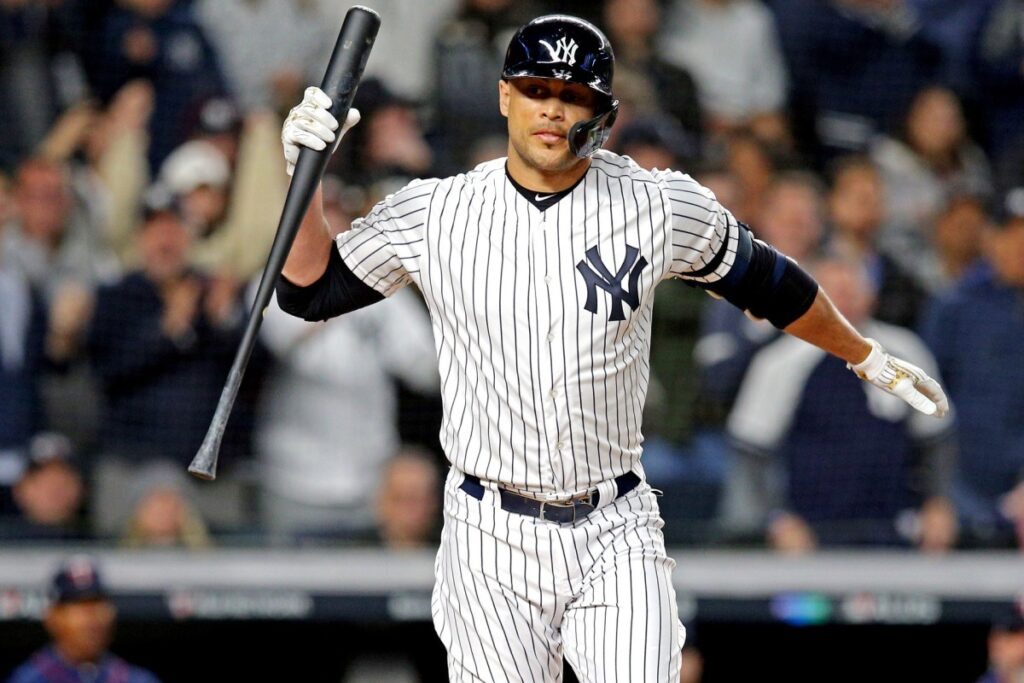 One of the biggest problems this team faces has been hitting when the lights shine the brightest. For the most part, that did not seem to change during the weekend. On opening day, DJ LeMahieu, Aaron Judge, Hicks, Giancarlo Stanton, Gleyber Torres, Gio Urshela and Sanchez combined to go 4-for-29 at the plate. To make matters worse, they struck out 12 times (one more came from Jay Bruce), with all of those coming from the heart of the order. This is a lineup that is expected to be near the top in terms of being the best in baseball. As a whole, with runners in scoring position, the lineup went 4-for-30. Alarming? Yes. Unfortunately, the home run or bust mentality is getting old and could kill the team in the long run if nothing changes. Fortunately on Saturday, the offense collected 11 hits, but it was not enough to overshadow the continuation of horrible situational hitting as well as the abundance of strikeouts. I'll say this a lot. I know it is early, but after seeing this team be eliminated from the playoffs because of bats going ice cold, it would be nice to see a change in the approach at the plate from now on. Do I think they will pick it up though? Of course. I just hope come October, we can see the offense put together a consistent and good performance.
The Yankees will continue their six-game homestand on Monday night as the unbeaten Baltimore Orioles come to town. Left-handed pitcher Jordan Montgomery will make his first start of the year as he goes up against right-hander Jorge Lopez.