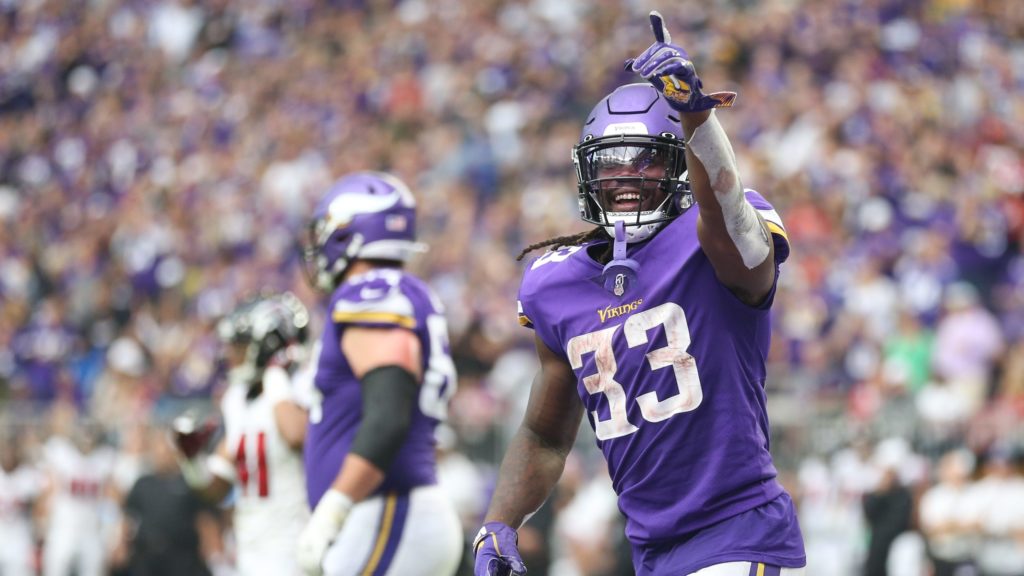 Another week, another dollar.
Hopefully, with my first Start/Sit of the new season, I helped some of you win your fantasy games rather than lose them. I will admit, some of my calls were not the greatest, but hey, nobody's perfect. Start players like Dak Prescott and Austin Ekeler had a fantastic day, but others like Jameis Winston struggled a bit. Sit players like Mike Williams flopped as expected, but others like Josh Jacobs thrived.
Like I said, another week, another dollar. Week 2 starts tonight with Tampa at Carolina, so let's get started.
Keep in mind one thing. We are looking at the guys who someone could find themselves in a back and forth with. I'm not going to tell you to start players like Patrick Mahomes, Saquon Barkley, and DeAndre Hopkins. If you don't know that, I hope you did a free league.
QUARTERBACKS
START
Lamar Jackson (vs ARI)
I almost didn't put this one down because I really consider it to be a no-brainer. Jackson proved all the haters who said he couldn't play quarterback wrong when he tore apart the Dolphins defense on Sunday. I mean, it was the Dolphins, but no one expected that to be the outcome, and if you say you did, you're either a liar or a Ravens fan. Pencil Jackson in as your QB1 against an Arizona defense missing Patrick Peterson.
Tom Brady (at MIA)
See above. Lamar Jackson made this team look like a D3 school playing Alabama. Now you pair the greatest quarterback of all time against them. This could be worse than last week.
Jared Goff (vs NO)
Last week, I said Goff would have a great game and I really thought he would put up at least 20 points. He did not. Instead, he had a mediocre game with only one touchdown pass. I'm willing to my name on the line and say Goff bounces back this week against a Saints pass defense that did not look great against Watson last week, especially down the stretch.
SIT
Kirk Cousins (at GB)
If you watched the dreadfully boring Thursday night game between the Bears and Packers, you would know it only felt that way because both defenses are amazing. This will be another defensive game for the Packers, and the Vikings will struggle to move the ball. Cousins only attempted ten passes last week and they're really trying to make Cook the centerpiece of this offense. All reasons to bench Cousins this week.
Andy Dalton (vs SF)
Wow, color me shocked after the Bengals almost pulled off a major upset against a Seattle team that gave up over 400 passing yards to Dalton and the offense. However, I still don't think he's a full go this week. The 49ers feasted on Jameis Winston last week, taking two of three interceptions to the endzone. It could be a rough one for Dalton this time around.
Sleepers
Josh Allen (at NYG)
Gardner Minshew (at HOU)
Derek Carr (vs KC)
RUNNING BACKS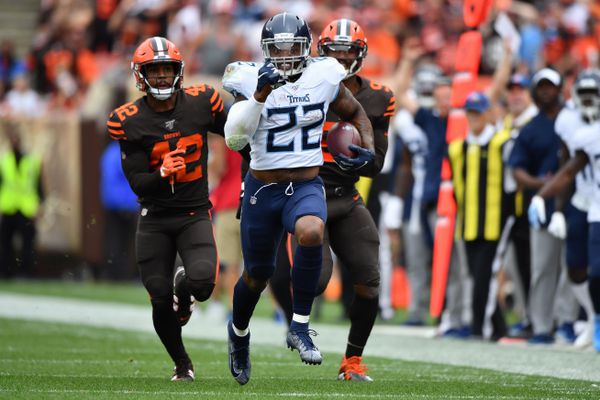 START
Derrick Henry (vs IND)
How about them Titans? Henry and Mariota combined to tear apart the Browns defense, and they look as good as ever. Two touchdowns for the Bama product last week and I would expect more of the same against Indy. The Colts gave up the second-most running back points last week in the league, and Henry will take advantage of that in Week 2.
Kerryon Johnson (vs LAC)
How much convincing do I need to do here? Marlon Mack ran up the Chargers last week and is now the league leading rusher after Week 1. Kerryon Johnson is much more talented back, in my own opinion, and will do the same Mack did last week.
SIT
Aaron Jones (vs MIN)
This goes back to what I said about Cousins. This game will be a defensive battle. Not a good week for Jones to be in anyone's starting lineup. The Vikings run defense is solid, and he won't do barely anything except maybe a goal line TD.
Sleepers
LeSean McCoy (at OAK)
Malcolm Brown (vs NO)
Devin Singletary (at NYG)
WIDE RECEIVERS
START
Sammy Watkins (at OAK)
This is obvious. Watkins is WR1 for the Chiefs this week since Tyreek Hill is out with a shoulder injury. He tore up Jacksonville and now Oakland is going to feel the wrath of the Mahomes-Watkins punch.
Tyrell Williams (vs KC)
Williams played a fantastic game against the Broncos on Monday night, putting up over 100 yards and a touchdown. Since the AB fiasco is over, Williams is the top option for Carr to throw to downfield, and he'll make an impact against an iffy Chiefs defense.
Josh Gordon (at MIA)
See Tom Brady above for more information.
SIT
Robby Anderson/Jamison Crowder (vs CLE)
Jamison Crowder was a reception BEAST last week and really started the year off strong. Robby Anderson is always a threat and with Darnold throwing to him, their passing offense is pretty good. Expect a great week from th…huh…what's that…Mono?…For real?…Okay. Uh, scratch that. Bench these guys, Trevor Siemian is starting.
John Ross (vs SF)
Ross had a fantastic Week 1 and I really think he has a great year ahead in his sophomore season. This week will pose a greater challenge against Sherman and Witherspoon, who each took one back to the house last week.
Sleepers
DK Metcalf (at PIT)
Marquise Brown (vs ARI)
John Brown (at NYG)
TIGHT ENDS
START
TJ Hockenson (vs LAC)
I love the Stafford-Hockenson connection already. He lit it up, going for six catches, 131 yards, and a touchdown, AKA a fantasy owner's dream. He has a good matchup against the Chargers, who typically doesn't do the best against TEs.
Mark Andrews (vs ARI)
Listed as a sleeper last week, I should have listed Andrews as a TE1. Jackson hit him up early and often on his way to their way 59-10 rout of the Fins. Another great matchup, the Cards gave up plenty to Hockenson last week, and will do the same to Andrews this week.
SIT
Jimmy Graham (vs MIN)
Graham had an okay first week. He grabbed the only touchdown for the Packers in the opening night win over the Bears. However, they take on another difficult defensive team in the Vikings. Graham will be shut down this week and is not a good play.
Sleepers
Blake Jarwin (at WSH)
Vernon Davis (vs DAL)
For more NFL coverage follow @NFLnosebleed on twitter.