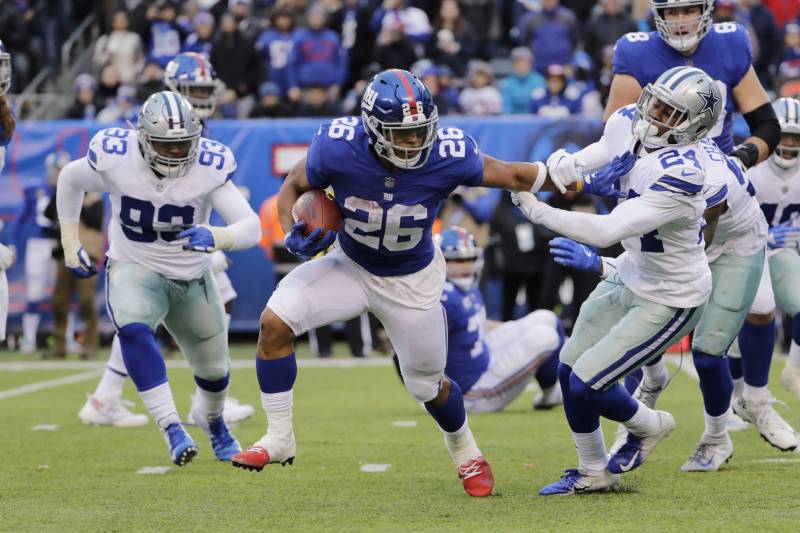 Ah, and so it begins. The 2019 season is finally a day away, and NFL fans everywhere are rejoicing. Frankly, it hasn't even hit me quite yet, and it probably won't until kickoff tomorrow night. I still have one more draft of my three leagues tonight so that could also be the reason.
I was a little disappointed by last season, and that's an understatement. When you factor in the Super Bowl result, the referees, and the fact I didn't win a single fantasy league, it was a pretty sucky year. Second counts for something right? Well, here's to hoping this year will put me and the rest of you on top!
As we close in on kickoff, I'm sure many of you are punching your final lineups for Week 1. If you're wondering who to play, I'm here to help! Let's take a look at the Dos and Don'ts for this week.
Keep in mind one thing. We are looking at the guys who someone could find themselves in a back and forth with. I'm not going to tell you to start players like Patrick Mahomes, Saquon Barkley, and DeAndre Hopkins. If you don't know that, I hope you did a free league.
QUARTERBACKS
START
Jameis Winston (vs. SF)
In past seasons, I have been very wary about having Winston on the fantasy roster. His inconsistent and poor play even landed him behind Ryan Fitzpatrick at one point. Yikes. However, I see this year as a turning point for Jameis. He takes on a San Francisco defense full of unproven guys in the defensive backfield, so this should be a great week to go with Winston.
Jared Goff (at CAR)
Honestly, I'm not sure why Goff isn't ranked higher on most sites I've seen. He had a great fantasy season, as he was the seventh-highest scoring QB. He takes on a Panthers team that I believe has struggled to find a strong defensive back ever since Josh Norman bolted for the 'Skins. Plus, look at his weapons. It's almost unfair. Goff will throw up big numbers this weekend and keep the haters guessing.
Dak Prescott (vs. NYG)
I'm not sure if this is me saying start Dak Prescott or start whoever is facing the Giants this year. It's that bad. New York is not looking good on the defensive side at all. I mean, the best leader they have is vet Janoris Jenkins, which isn't horrible, but it's definitely not good. After the departure of Landon Collins and Olivier Vernon during the offseason, this team could make Nathan Peterman look good. Start Prescott this week.
SIT
Kyler Murray (vs. DET)
Now, I think Murray could have a great season, and I could also see him forming a nice duo with wideout Christian Kirk throughout the year. However, it's Week 1 and Murray is a rookie. This will be the first time he plays in a regular season game. If he's on my team, I'm leaving him on the bench for a week. See what he does against an average Detroit defense and go from there..
Sleepers
Matthew Stafford (at ARI)
Joe Flacco (at OAK)
Mitch Trubisky (vs. GB)
RUNNING BACKS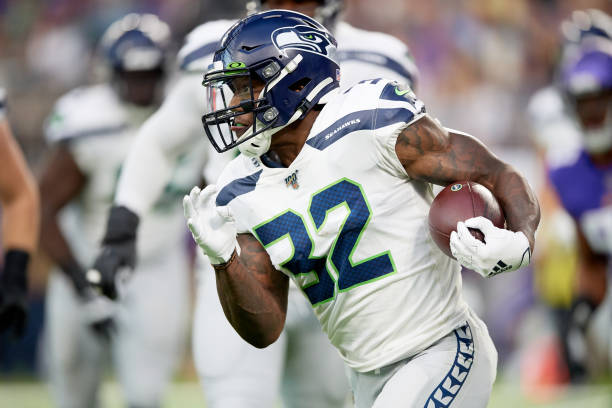 START
Chris Carson (at CIN)
The Bengals trailed only the Cardinals in points allowed to running backs last year, and this is fantastic news for Carson, who is looking for another follow up to his breakout season where he rushed for 1151 yards and nine touchdowns.
Austin Ekeler (vs. IND)
Ekeler is a steal for anyone who has him, especially in PPR leagues. It doesn't look like Gordon will be getting a deal done anytime soon, so Ekeler is the go-to for Week 1 and beyond. Justin Jackson could make an impact in carries, but it shouldn't be significant enough for Ekeler to not do well Sunday.
Mark Ingram (at MIA)
The Dolphins are in shambles right now and it is not looking pretty. If you have Mark Ingram on your team, it's looking beautiful. The Dolphins managed to get worse on the defensive side of the ball from last season and are tanking for their next franchise QB, so Ingram should have no problem running for a decent amount of yardage and at least one touchdown.
SIT
Josh Jacobs (vs. DEN)
I try to avoid starting rookies Week 1 (see Kyler Murray above) because they are very unpredictable. Jacobs faces off against a defense with Von Miller and Bradley Chubb in his debut. Yikes. A little intimidating? For sure. Give him a week if you have another suitable option. There will be some risk with this play.
James White and Sony Michel (vs. PIT)
The reason I have put both of these guys here is because they really are interchangeable. The Steelers have a pretty good run defense, and added Devin Bush to only make it better. That's not to say both of these guys won't have a great game, but I think only one will put up starting lineup-worthy point values this weekend. The risk is real since likeliness of them both putting up 10+ points in this matchup is doubtful. Play it safe this week, sit the Pats RBs on the bench.
Sleepers
Tevin Coleman (at TB)
Duke Johnson Jr. (at NO)
Jordan Howard (vs. WSH)
WIDE RECEIVERS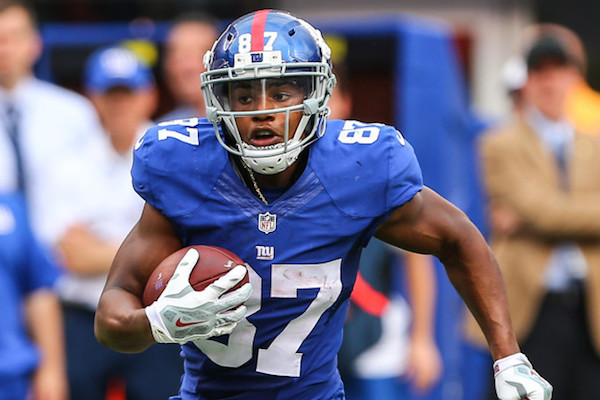 START
Chris Godwin (vs. SF)
Richard Sherman will be covering Mike Evans on one end, while Godwin gets the easier matchup against third-year corner Ahkello Witherspoon. Look for Winston to be targeting an open Godwin on Sunday.
T.Y. Hilton (at LAC)
I have never seen people jump to bigger conclusions than I have the last 10-11 days. Hilton has expressed confidence in the offense led by Brissett and is still the Colts best receiver. He should, at the very least get your FLEX spot, not the bench.
Sterling Shepard (at DAL)
I cannot wait for Daniel Jones to get into this offense in a few weeks. Shepard's stock will rise even higher as the Giants #1 receiver, but for now, Eli will do. New York's second best receiver is their tight end, so they will need to get it to someone. A nice day ahead for Shepard.
SIT
DJ Moore (vs. LAR)
We could sit here and say that Cam Newton is 100% healthy and ready to go for Sunday's game at home. Or we could tell the truth. Cam is beaten up and hurting heading into Week 1 and it shows. As the Panthers best receiver, Moore will likely be shadowed by Marcus Peters all day, which will make it even harder for the inaccurate QB to even get him the ball.
Mike Williams (vs. IND)
Indianapolis' defense got even stronger this season from a yet another very impressive draft by GM Chris Ballard, and the Chargers will see that translate to struggle in the passing game. Last season, the Colts allowed the third-least amount of fantasy points to opposing receivers, and that will translate to Week 1. Stay away from any Chargers receiver not named Keenan Allen in the kickoff.
Sleepers
Calvin Ridley (at MIN)
Dante Pettis (at TB)
Will Fuller V (at NO)
TIGHT ENDS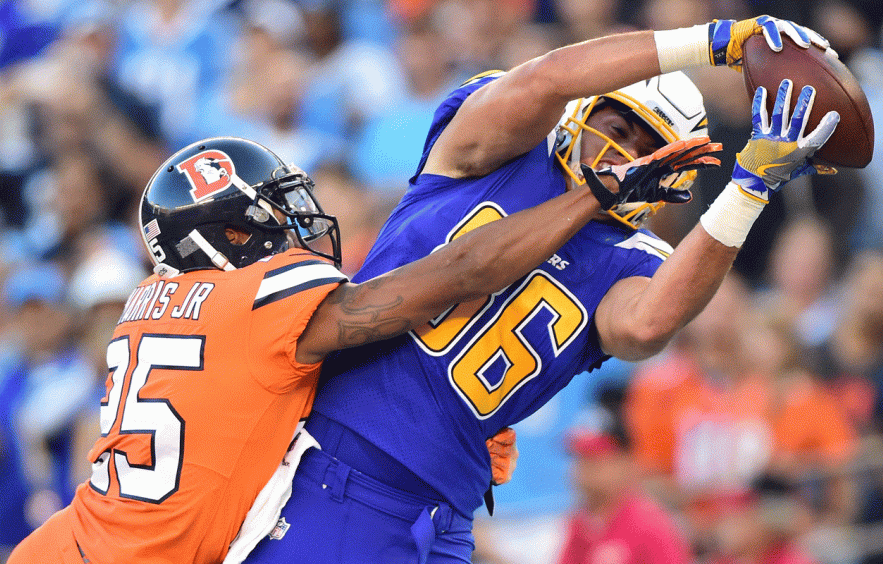 START
Hunter Henry (vs. IND)
This is the opposite of my point of sitting Mike Williams. While they did well containing receivers last year, the Colts were 5th in most points allowed to TEs, making for a great matchup in Henry's return from an injury-plagued season a year ago. Henry is a full go for Week 1.
Jared Cook (vs. HOU)
Cook had a fantastic season last year in Oakland, and over the offseason, he decided to upgrade his quarterback. He moved on from Derek Carr to future Hall of Famer Drew Brees. Wow. Okay, and now he is facing a Houston team that allowed the second-most points to tight ends last year? Start Cook.
SIT
David Njoku (at TEN)
The Titans are very good at taking care of tight ends. They gave up the second-least amount of points to tight ends, and were one of two teams to only give up two touchdowns to the position. This spells bad news for Njoku, who will fall victim to the Titans strong defense.
Sleepers
Geoff Swaim (vs. KC)
Mark Andrews (at MIA)