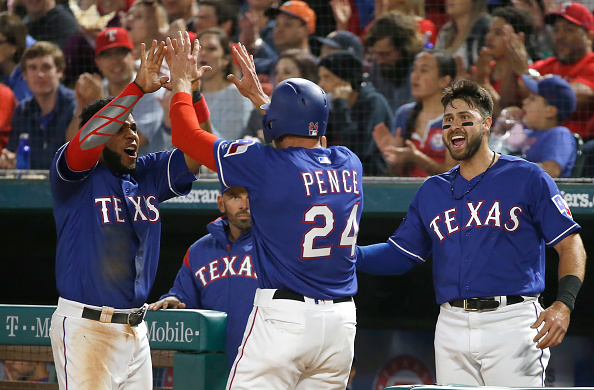 In case you haven't heard, the Texas Rangers are having a really good year, and are currently tied with the Red Sox for the second Wild Card spot in the American League. The Rangers surprising success this season begs the questions of whether or not they are legitimate playoff contenders, and if they are, can they make any noise in October? I think most people would probably agree that as the roster currently stands, the Rangers would be VERY unlikely to advance passed the ALDS this year, if they are lucky enough to get that far. So with a 38-33 record, the Rangers front office will have an extremely difficult decision to make, will they be buyers, sellers, or stay put in terms of roster construction between now and the trade deadline on July 31st.
I think that the only truly poor decision to make when it comes to the three options of being buyers, sellers, or staying put, would be to stay put with the current roster. My reasoning for this is the long-shot that the Rangers are able to make a deep playoff run. I believe that baseball fans are smarter and more forward thinking than they used to be, so if the Rangers decided to be sellers and punt on the possibility of making the playoffs this year, I think fans would understand the team's reasoning for doing so and get more excited for the future. Even if the Rangers made the decision to become buyers at the deadline, I find it really hard to see them advancing passed some of the stacked AL teams in the postseason such as the Astros, Yankees, Twins, or Red Sox. Therefore, I think the best decision the Rangers could make between now and the deadline would be to trade away their valuable trade chips, even though the team has a decent chance to make the playoffs as a Wild Card this year. So lets take a look at which players could have good trade value, and what teams could be a good fit to acquire those players.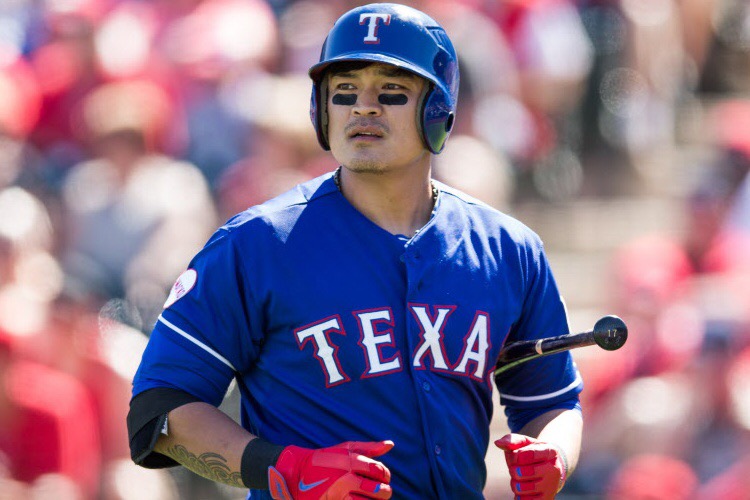 Shin-Soo Choo:
2019 Stats: .284 batting average, 12 home runs, .897 OPS
Veteran outfielder Shin-Soo Choo has been a really solid players since 2017, his offensive numbers have improved year-to-year, and he is on pace for yet another productive year. Choo is by no means an elite defender and splits time as a designated hitter and corner outfielder, but teams put so much value on offense these days, I don't think that would be the main hangup in potential trade negotiations. The biggest snag might be Choo's contract, which runs through the 2020 season, for $21M per year. The Rangers would likely be forced to either eat a decent amount of this remaining contract for better prospects, or receive lower quality products in return for salary relief. For these reasons, the Rangers might be better off holding onto Choo for next year, where they might be able to better compete against the other playoff teams.
Best fit: Rays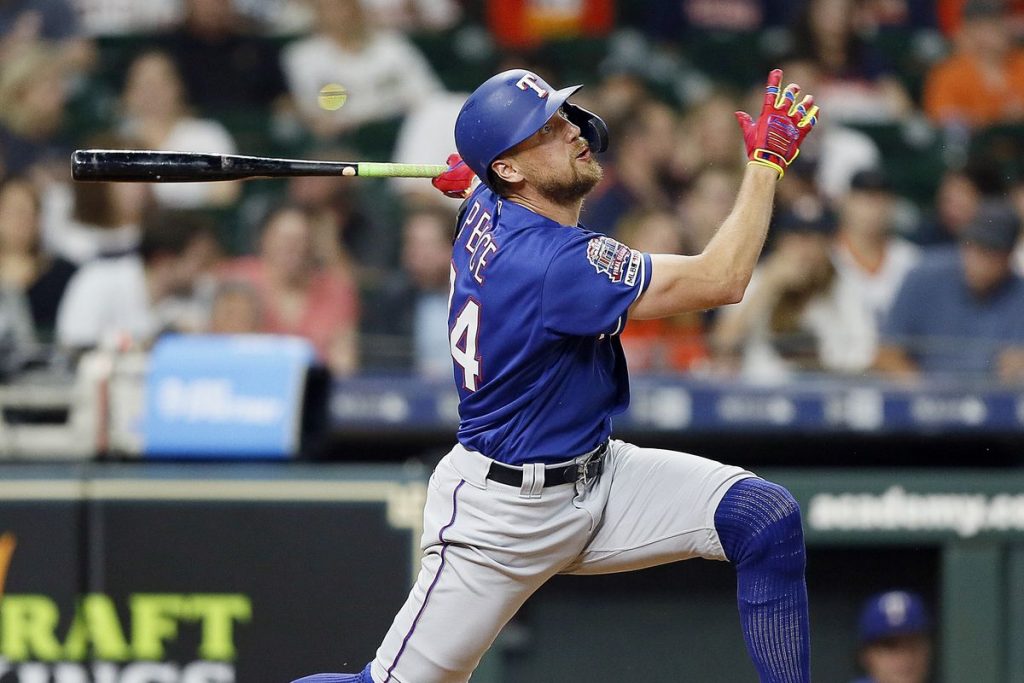 Hunter Pence:
2019 Stats: .294 batting average, 15 home runs, .962 OPS
Pence is much more likely to be traded that Choo, as he is a free agent after this season, which means that the team that trades for him wouldn't have to give up as much for him, and his total salary for this season is only $2M. Due to the low salary and fantastic offensive numbers, I think teams would be willing to part with a fairly decent prospect for him.
Best fits: Rays, Phillies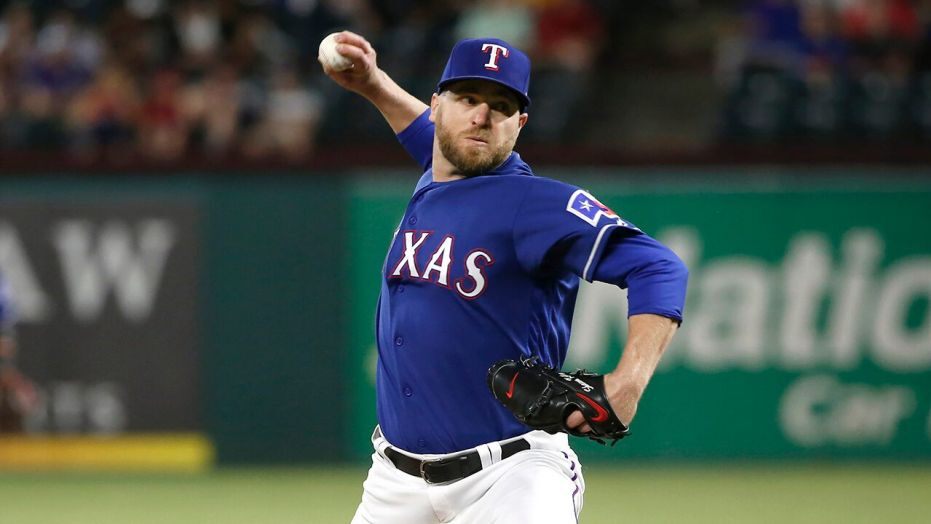 Shawn Kelley:
2019 Stats: 2.55 ERA, 24.2 innings, 20 Ks, 1.05 WHIP, 8 saves
If there is one thing that we know teams are willing to pay a high price for at the deadline, it's bullpen help. There are always teams looking to add to their pen at the deadline since reliever effectiveness tends to be very volatile year-to-year. Much like Pence, Kelley has a team friendly contract for $2.5M this year and next, with a club option for next season. Rangers reliever Jesse Chavez could very well be a guy they look to trade at the deadline this year too, and the same list of teams that would be good fits for Kelley apply to Chavez as well.
Best fits: Red Sox, Phillies, Braves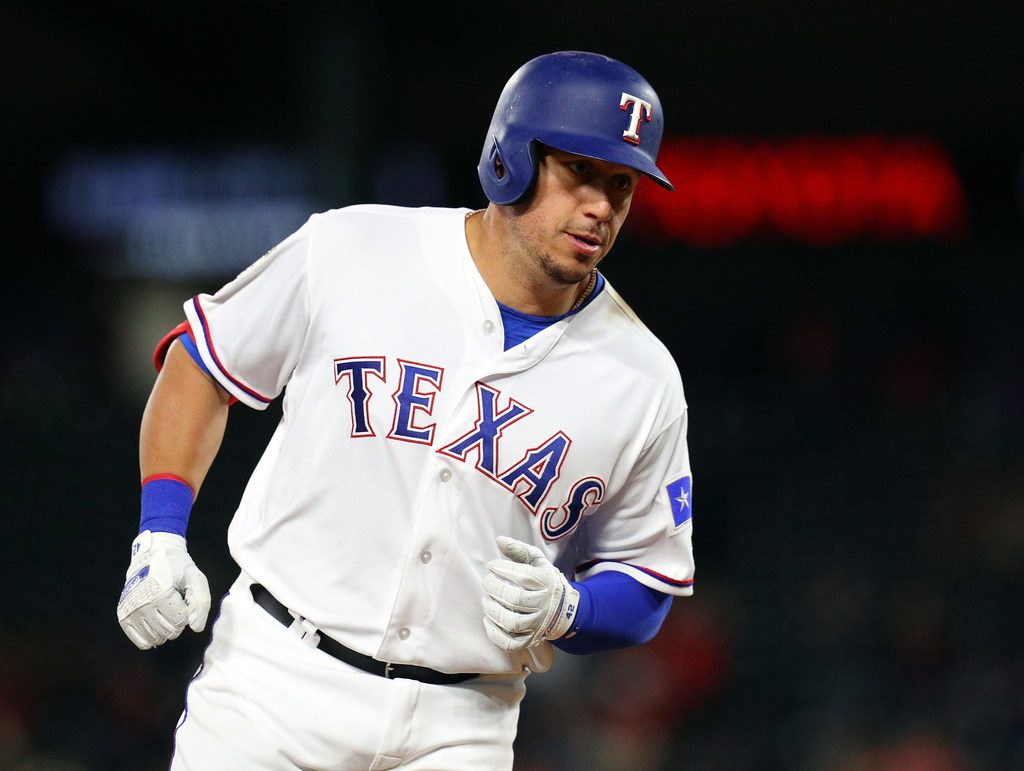 Asdrubal Cabrera:
2019 Stats: 10 home runs, 41 RBIs, .763 OPS
Cabrera is an established infielder with some pop, he is only signed through 2019, and has a very reasonable salary of $3.5M. Defense has been a big criticism of Cabrera over the years, but he has settled in as the Rangers everyday third baseman this season.
Best fit: Phillies (yes, again)
As you can see, I think the Phillies and Rays will be among the most active teams between now and the trade deadline.