By: Noah Barnes
The English Premier League is officially set to return! After months of inaction due to the global COVID-19 pandemic that has gripped the world, the English Football Association and the 20 teams in the Premier League have voted to resume play beginning on June 17. As of now, this date is sooner than any American sports league is set to begin, so for any American sports fan attempting to get into any live sports at all, English soccer could spell a return to normalcy.
For anyone who has never followed or watched the EPL beforehand and is looking to get into it, or for anyone needing a reminder of the wild ride that has been the 2019/20 season so far, here are the major storylines to watch out for when play resumes.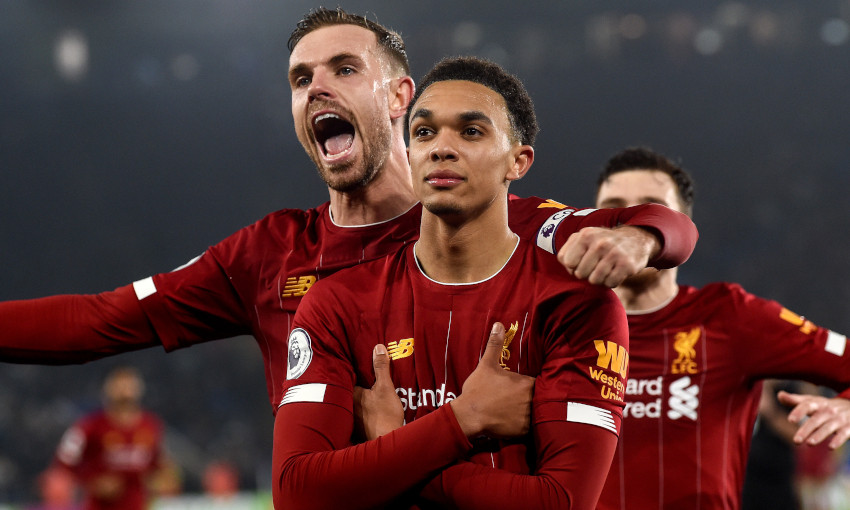 1. The Mighty, Mighty Reds-Liverpool
The English Premier League is usually world-renowned for having one of the closest title races from season to season of any league. In fact, over the last 10 seasons, there have been four different league title winners as well as only two occasions in which the winning team has topped the table by more than 10 points. Close title races are a staple of English football.
This has not been the case so far this season. Liverpool FC, one of England's most historic clubs that has been somewhat of a sleeping giant of the last few decades, topped the table early on and has never looked back. Through a brilliant combination of rampant attacking, staunch defending, and a "never say die" attitude, the Reds have amassed an astounding 25 point lead at the top of the table. Liverpool has lost only once this season while having tied only one game as well, meaning that before the pandemic they were on course to shatter the single-season points record in the league.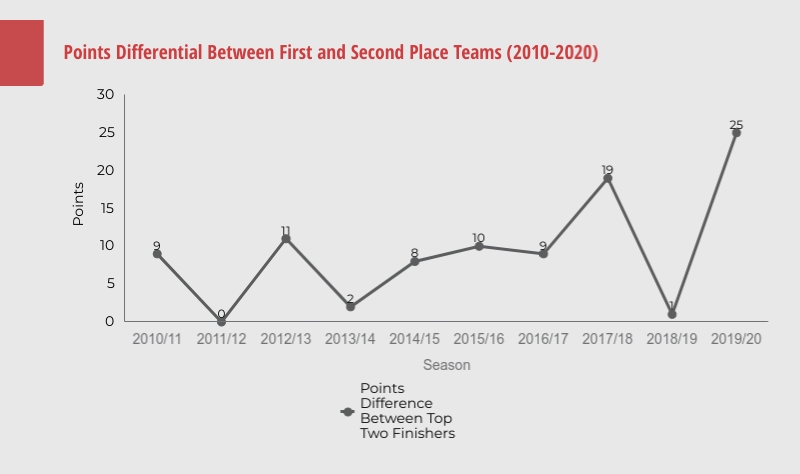 Whether the Reds, led by manager Jurgen Klopp and BBC Sport's Player of the Season, Jordan Henderson, can continue their season in the same record-shattering vein remains to be seen. One thing however is almost a certainty: Liverpool FC look destined to soon have their hands on their first league title in 30 years.
2. European Spots Are Anyone's Guess
One of the main reasons so many were intent on having the Premier League return was so that the spots for next season's UEFA Champion's League and UEFA Europa League could be decided. Races for these spots are always tight, as the "Big Six" clubs are forced to compete for four Champion's League spots while a number of mid-table sides are generally just outside the running for 5th or 6th place and a spot in the Europa League. This season has seen a tighter race than usual, in part due to tighter competition between the "Big Six" and those mid-table sides, and in part due to perennial Champion's League candidate Manchester City being handed a two-year ban from the competition.

Given that only eight points separate 4th place from 9th place, things look set for a heated finish. Manchester City sits in 2nd place and are unlikely to drop from there meaning that the three remaining Champions League spots are 3rd, 4th and 5th. Third Place Leicester City are in the midst of one of their best seasons ever and looks to have a comfortable foothold on that position, but a recent slide before the break saw the Foxes morale start to be questioned. Chelsea and Manchester United are neck and neck in 4th and 5th place respectively, and sit only a few points of Wolverhampton Wanderers and Sheffield United. The latter team has had one of the most shockingly great season's in history, as the side was newly promoted this season and sit only two points from Europe.
The last two teams in the traditional "Big Six," Tottenham Hotspur and Arsenal, sit in 8th and 9th, and even though their seasons have been poor, the opportunity for Europa League is still there.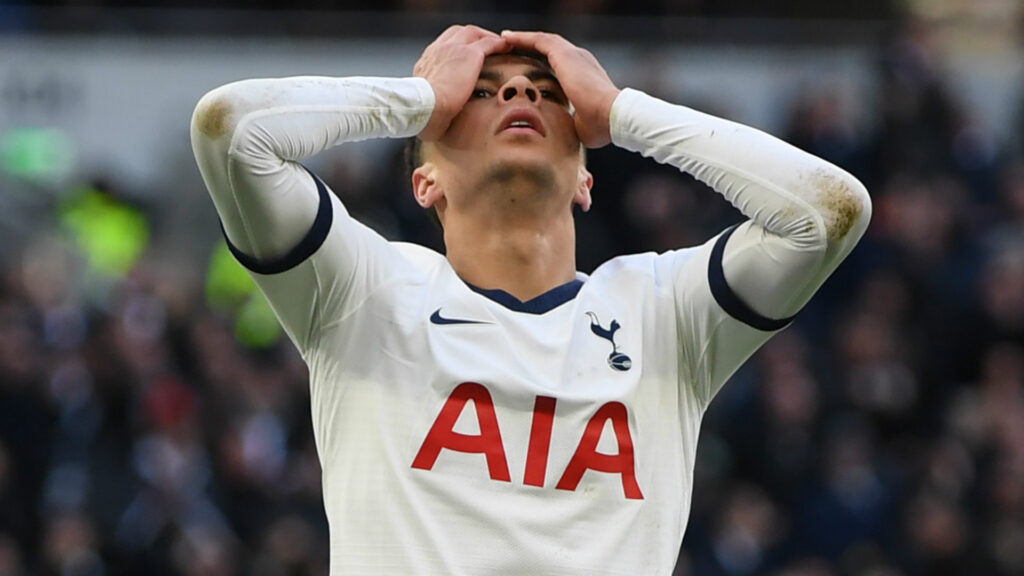 3. Avoiding the Drop
The battle to avoid relegation back to England's second-tier has been just as heated this year as ever, and resumption of play means that the teams in and around the bottom three will have the remaining games to fight for their life in the Premier League. While some currently look destined for the drop and others seem as though they might just stay up, a three-month break in play could dramatically shift the tides of the season. Currently, there are six clubs whose safety might be threatened, with only two points between 15th and 18th place.
At the bottom of the league are Norwich City. The Canaries look almost certain to go down, as after a good start to the season, they have fallen apart defensively and are six points from safety. Aston Villa and Bournemouth, who sit in 19th and 18th respectively, look the next most likely for the drop, though Villa are only two points from safety with a game in hand, while Bournemouth are currently only facing relegation due to goal difference.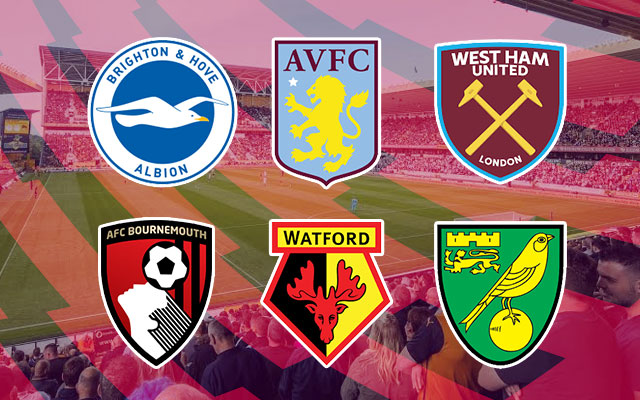 Level on points with Bournemouth are Watford FC and West Ham United with 27 points. West Ham has had one of the most up and down seasons of any club, with seemingly good spells followed up by runs of poor form, while Watford began the season horribly but have since won three times since the new year to move themselves up from the bottom. Looking the most safe is Brighton and Hove Albion, as they are clear of relegation by two points and three teams, however a negative run of form post-restart could see the side slip.
4. A Shift in Power
Intense competition from top to bottom within the Premier League has been a staple of play for decades, and English football has made a name for itself as the league where any result is possible. Yet even with this heavy competition, the top of the table in the past few years has been dominated by the same six clubs: Manchester City, Manchester United, Liverpool, Chelsea, Arsenal and Tottenham. Only once in the last 10 years has a team outside of this "Big Six" managed to win the title.
Tides within the Premier League are shifting and the line between those in the "Big Six" and those just outside of it is becoming increasingly blurred. The 2019/20 season has seen Arsenal and Tottenham be subjected to some of the worst season's in their club's recent histories, while Manchester United spent a good deal of the season in the bottom half of the table before recently moving up to 5th place.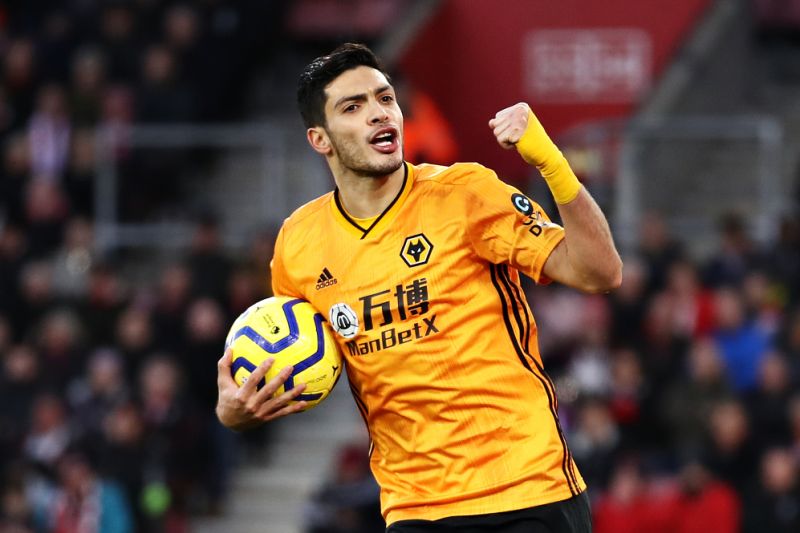 On the other hand, the few clubs just outside the traditional top six that were tipped to potentially break into England's elite have enjoyed excellent season's. Leicester City under Brendan Rodgers have utilized a young, energetic squad to propel themselves to 3rd place in the league, while Wolverhampton Wanderers has made a real push for European football this season. Led again by a young core and talisman striker Raul Jimenez, Wolves find themselves 6th in the table and have lost the second-fewest games of any club this season. Perhaps most incredible is Sheffield United, who were recently promoted this season and yet currently sit in 7th place only two points away from Champion's League football next season. Chris Wilder's side is built around a stout defensive unit and team cohesion, and for a club as small as Sheffield United to sit above some of England's traditional elite shows just how unpredictable the Premier League is becoming.
The Premier League is back June 17th!