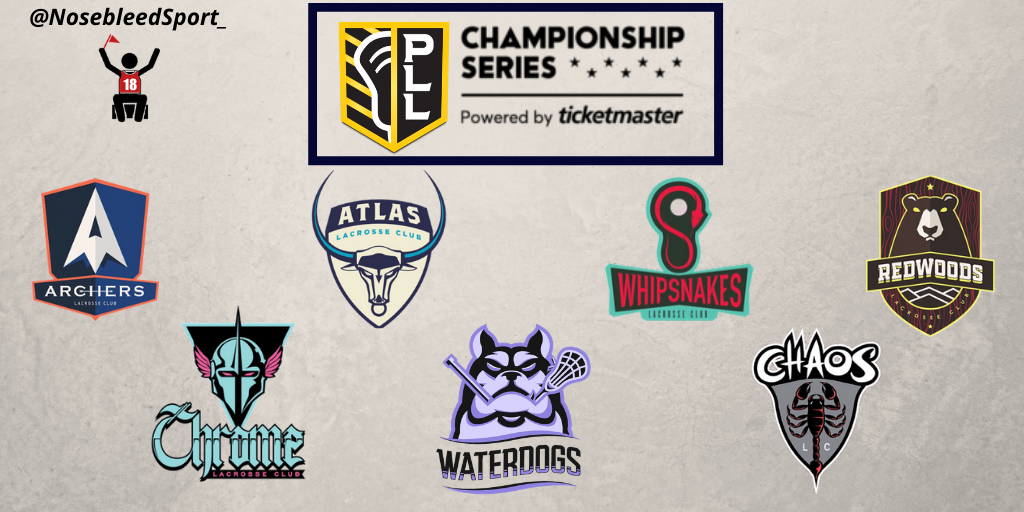 On July 25, the PLL begins their Championship Series with the Redwoods taking on the Whipsnakes. Pre-Championship Series Power Rankings below, beginning with the new-look Redwoods.
1. Redwoods LC
Heading into the Championship Series, the 'Woods look ready to roll, even without Jules Heningburg. If they can make up for the losses of Matt Landis on defense and Jules on offense, Redwoods LC might be the front runner to take home the crown in 2020.
2. Atlas LC
Atlas LC, on paper, looks to be the most talented team in the league, especially on offense after adding Romar Dennis, Jeremy Thompson, and former MLL MVP Rob Pannell. If this team can build their chemistry quickly on both sides of the ball, they have potential to dominate throughout the series.
3. Whipsnakes
The obvious strength of the Whips is their defense, but don't sleep on their offense, even after losing 4 players to the Waterdogs in the Expansion Draft. Matt Rambo can make anyone around him better, and don't forget: opponents still have to score goals against that vaunted defense to win.
4. Archers
Archers LC improved the most from last season to now, and will be expected to put up a lot of goals in the Championship Series. Defensively, the Archers reloaded to keep up their average of only 10.5 goals allowed per game. As long as the Archers can stay healthy, they will be a difficult team to beat.
5. Chaos
I don't like putting Andy Towers' squad this low, but that shows the talent of the teams above them. With Connor Fields leading the offense and Jarrod Neumann heading the defense as well as the Bomb Squad, this roster is loaded with talent. They can quickly move up this list, but only if they can run in transition and not fall off as they did in the 2019 playoffs.
6. Waterdogs
The only real issue with this roster is lack of experience at both goalie and faceoff, key aspects in lacrosse. Whoever wins out those positions will have to play up to a level they have never seen before to compete with the talented teams in this league. However, everywhere else this team has the right pieces in place to win a lot of games right away in 2020.
7. Chrome
Let's start here: Chrome LC is not a bad team. In the 6v6, they are one of the better teams actually on both offense and defense. Where they hurt themselves in 2019 was in transition, leading to them losing a lot of close games. If new head coach Tim Soudan can put a scheme in place to hit the ground running in transition, Chrome can compete with any other team on this list.