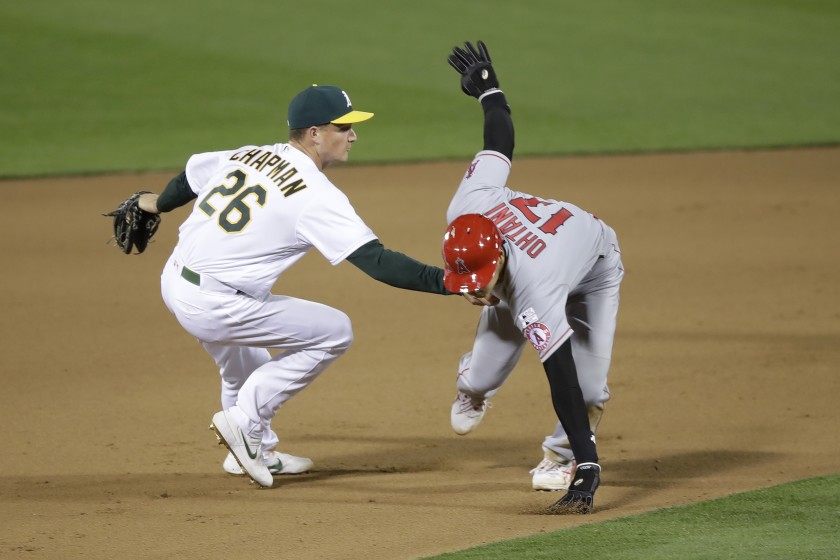 By: Ross Sutton
The biggest rule changes coming into this year in my opinion, are the three-batter minimum rule for pitchers, a runner starting on second base in extra innings, and the universal DH. After spending all day watching a bunch of games from yesterday, I was luckily able to see how all three of these rules played out in a regular-season game, and I have to say, I absolutely LOVE all of them.
The three-batter minimum rule was widely criticized by baseball fans during the offseason and I was certainly skeptical about it as well because I do enjoy the strategy of choosing the right pitcher to face certain hitters, but after seeing this rule in action, I am a huge fan. Just to clarify for anyone that isn't familiar with this new rule, the rule says that a pitcher must face at least three batters before being taken out, unless a new inning starts. So for example, if a starting pitcher gets taken out in the 6th inning with 2 outs, the pitcher that replaces him is allowed to be replaced by another new pitcher in the next inning even if the reliever only faced one or two batters. The whole purpose of this rule is to prevent unnecessary pitching changes that slow the game down, so if a pitcher comes in at the start of a new inning to replace a guy that has only faced one or two batters, the game isn't being slowed down at all, making it a legal move. The best part about this rule in my opinion is the extra offense generated by this rule. Watching lefty pitchers struggle against right-handed hitters that they're not used to throwing to is really entertaining. It creates more opportunities for offense and makes the game more suspenseful and interesting. I am truly surprised at how much I like this rule, but I am officially a big fan.
Another new rule that has been implemented this year that wasn't exactly embraced by the majority of fans was the runner starting on second for extra innings. This rule states that every half inning of extra innings, the last out made in the previous inning starts the inning on second base before anyone even hits. The purpose of this rule was to prevent games in this compact 2020 schedule from going too far into extra innings, which would make players unnecessarily fatigued. I wasn't too excited about this rule either when it was first announced, but again, after seeing it in action, I like it a lot. I know that there is a certain quality about those super long extra-inning games that is really fun, but I think it's more exciting with this new rule in place. To have a runner start on second to start each half inning greatly increases the chances of a run-scoring which will subsequently move the game along much faster. We saw this happen last night, as Matt Olson launched a walk-off grand slam to the moon last night in the bottom of the 10th inning. Also just as an aside, it was pretty cool that two-way phenom Shohei Ohtani was coincidentally the first player to start on second in an extra-inning game in the top of the 10th inning last night (even though he got caught in a rundown after great plays from Matt Olson and Matt Chapman).
I always knew I would love the universal DH so there isn't much to say here, because let's be honest, who the hell wants to see pitchers' feeble attempts at hitting. It's so boring to watch and a total waste of everyone's time. Did you know that pitchers went 1-66 in the playoffs last year? Yeah, no thank you, I'd much rather see a DH swinging for the fences.
Baseball is finally back everyone, and I think we should try our best to embrace these new rules as I think they will make our game much more marketable and exciting to watch.