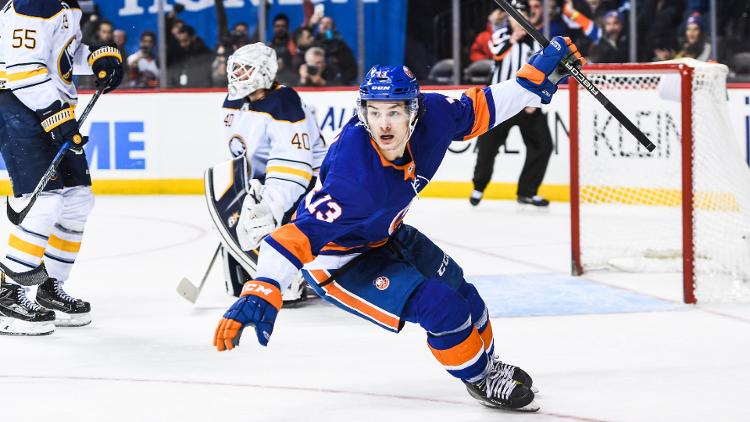 Breaking down the NHL's three biggest surprises so far this season. Will they continue?
By Chris Yackel
Every year there seems to be a couple of teams that experts and fans peg to have low expectations, but surprise us all and greatly exceed expectations. Last year we saw teams like the Colorado Avalanche and New Jersey Devils go from one of the worst in the NHL to being the playoffs. This year certainly is no different as there are three teams who are surprising everyone to this point. Will the surprise continue and lead to a playoff berth for these teams? That is something over time we'll all see develop.
Montreal Canadiens 26-17-5, 57 points, 4th in Atlantic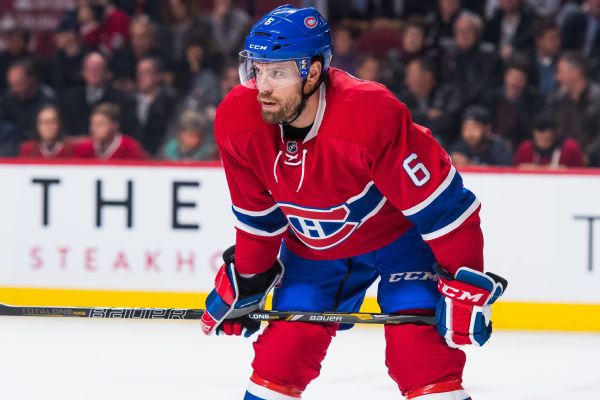 Montreal currently holds the first wild card in the Eastern Conference and are well within striking distance for two of the top three seeds in the division. This team was supposed to be amongst those contending for a lottery pick, not a playoff spot, but here they are. Montreal has been extremely impressive with how resilient and hungry they are as a squad. There are several reasons why the Canadiens are contending and may make the playoffs.
First, Carey Price is starting to look like the goalie we saw three years ago. He's stealing many games for the Canadiens and when he's on top of his game then the Montreal will always have a chance to win. If Price can play to the "best in the world" level we are used to seeing, then this team will make the playoffs regardless of who's in front of him. He's just that good when he's on.
Secondly, this team really started to take off when Captain Shea Weber returned to the lineup in Decemeber. Weber has really brought a huge presence to that D-core and it is showing. He has 14 points in 24 games this season. Also the Max Domi trade, which was initially thought to be a big win for Arizona has turned into quite the opposite. The Canadiens are reaping the rewards with him as he is having a career year and looks rejuvenated in Montreal.
Lastly, what a job by Claude Julien. He has done a tremendous job coaching this team this season and is a big reason why the Canadiens are playing so well. Now the big question will the success continue into a playoff spot? I say yes, as I see the Canadiens grabbing one of the two wild card spots.
Buffalo Sabres 24-17-6, 54 Points, 5th in Atlantic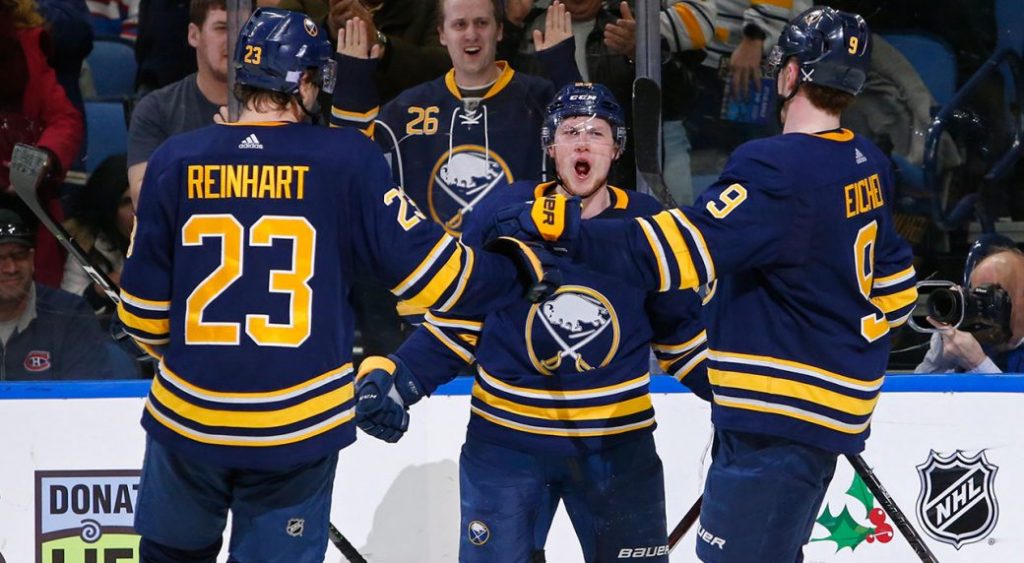 Buffalo was the biggest surprise for awhile in the first half of the season, but since December this team has been struggling mightily. They have not played great hockey for awhile, but overall things look like they are starting to turn around in Buffalo. They are only two points out of a playoff spot and I expect them to be contending for a spot most of the year.
The Sabres certainly have been a pleasant surprise this year at this point. Jack Eichel is really starting to come into form as the superstar franchise player the Sabres drafted. Also, Jeff Skinner has been amazing for the Sabres. Give credit to GM Jason Botterill after robbing him from Carolina. He's amongst the leaders in the NHL in goals and has had fantastic chemistry with Jack Eichel.
Skinner will probably score 50 goals this year and lucky for him he'll be going into free agency after a career season. The Sabres will definitely have to open their wallets, but they should do everything they can to sign this guy. I think they will for about $8.5 million a year, but its great value for a guy who will be only 27 years old. Skinner will be a key piece to Buffalo's core and success going forward.
Ultimately, I see the Sabres just missing out on the playoffs, but they will be in the race until the end. This team could prove me wrong though, just like they have to the rest fans and experts to this point.
New York Islanders 27-15-4, 58 Points, 3rd in Metro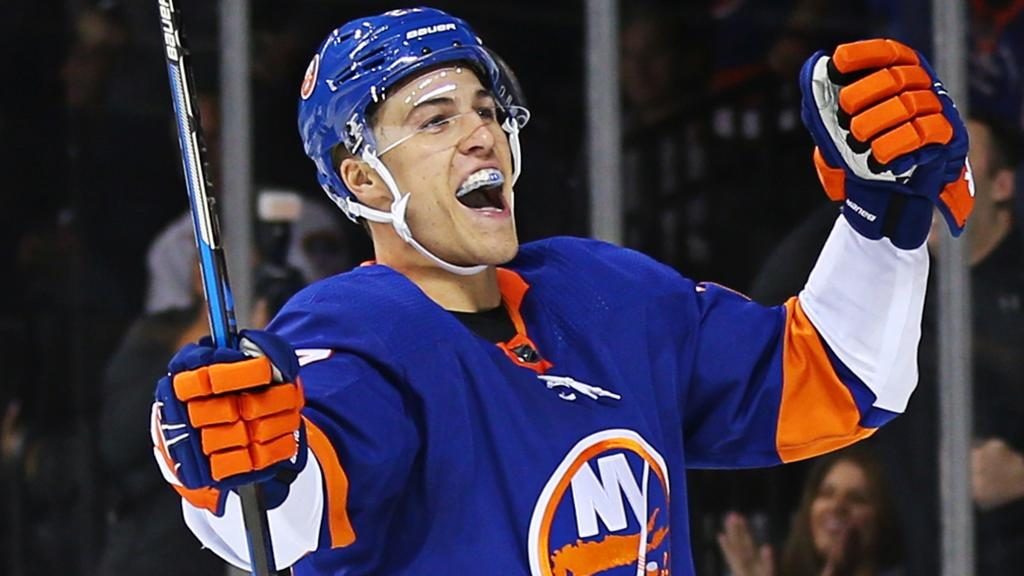 Out of all the surprises, this one may be the biggest surprise. After losing John Tavares to the Toronto Maple Leafs, this team looked left for dead. Many experts and fans thought there were dark times ahead for the Islanders. I would like to point out I was not one of them as I predicted they would in fact make the playoffs.
One of the main reasons I thought that was because, Mat Barzal will be better than John Tavares ever was, and Barry Trotz and Lou Lamoriello are in control now.
Well, if you look at the Islanders now, all of those men have made tremendous contributions to the success of the franchise. The Islanders are playing outstanding hockey right now. Mat Barzal is looking like a stud after a semi-slow start. Barry Trotz has fixed all of the Islanders defensive woes, as the Isles allow the fewest goals per game as a team. Last year they allowed the most. That just shows how substantial of an impact Trotz has had on this team. He also has made this team harder working and has instilled an attitude and belief that they can win and beat anyone. If Trotz is isn't up for a Jack Adams, then the award is meaningless.
Lou Lamoriello has brought in something the Islanders have seldom had throughout the years and that's stability. The Islanders are operating like a well oiled machine, as opposed to the circus that it was when Garth Snow was in charge. Lou is running a tight ship in all regards especially with the media. He is starting to bring a little respect back to the Islanders, which one would have thought was to a close to impossible after losing Tavares for nothing. That wasn't Lou's fault that was Garth Snow's fault and fortunately for the Islanders organization, Lou is doing a great job of cleaning up Garth Snow's mess.
I see this team making the playoffs and possibly having a run as well. With Barry Trotz behind the bench the Islanders should have plenty of confidence if they make it to the playoffs.