The NBA Trade Deadline of February 7th is just three weeks away. This year's deadline has the potential to be a bit… lackluster. Teams are seemingly content with hoarding onto their picks and players like never before, leading the rumor mill to be devoid of big names. With more teams than anticipated still in the thick of things out West and the bottom of the East still being crapshoot, the number of teams willing to sell or even thinking about selling is lower than usual. That being said, there are still a few teams that could move end up moving players and a few teams that absolutely should make a move. Who are they?
Sacramento Kings (23-21, 10th place in West)
The Sacramento Kings are in one of the more advantageous positions in the league heading into the deadline. Yes, you read the right, the Kings are in a good position. The currently sit a game out of eighth place in the Western Conference and just three and half games out of third. On top of being in contention, they are the only team in the league with cap space and they have a ton of it ($11 million to be exact). This will allow them to get creative with who they target and be able to put a deal together some teams might have a hard time matching. No one expected the Kings to be in this position this season, but it begs asking the question: Can the Kings actually do this?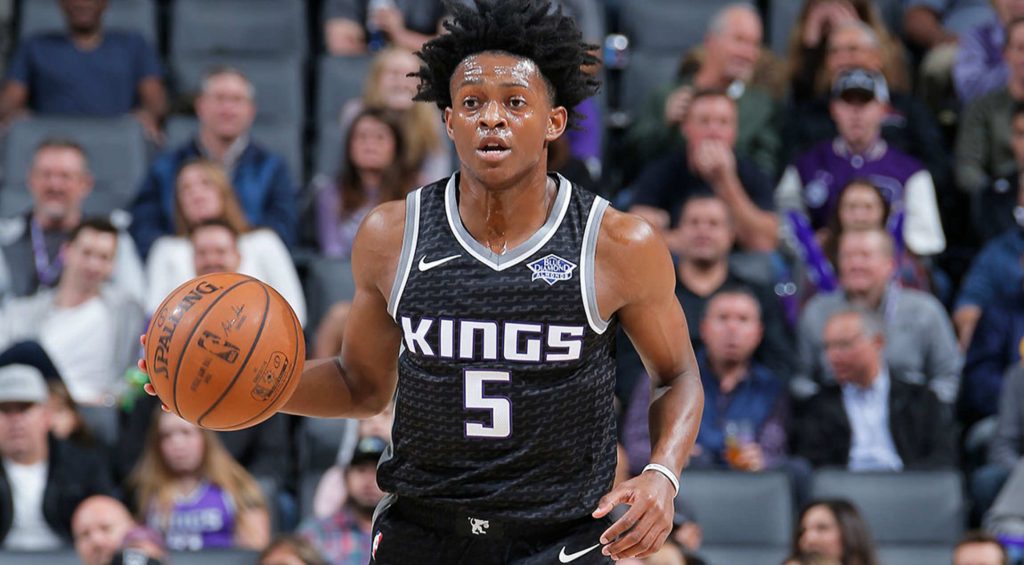 Boston Celtics (26-16, 5th place in East)
I know the Celtics pulled off a big win yesterday, but that still doesn't dismiss what happened in the week prior. First there was Kyrie's comments. Then Jaylen Brown responded. Anyone watching the Celtics this season has noticed the lack of solid chemistry. We figured the season would start a little bumpy trying to work Kyrie and Gordon Hayward back into the rotation, but here we are more than halfway through the season and the issue still looms large. The Celtics definitely need to do something, I'm just not sure what that "something" is yet. I don't think breaking up the nucleus of the team is the answer right now, but Al Horford is 32 and has a player option this offseason, Hayward still doesn't look right, and the fighting amongst the team continues. However, what's stopping Danny Ainge from opening his war chest of first round picks and packaging them with restricted free agent Terry Rozier to help the team now? (Hint: Nothing)
New Orleans Pelicans (21-24, 12th in West)
The Pelicans are in trouble. Sitting three and a half games out of the final playoff spot in the West, there is some work to be done for Anthony Davis and co. to make a push for it. Trading Davis now with a year and a half left until free agency would probably be the smart thing to do, but there's no way that happens. Boston can't make an offer until it resigns Kyrie Irving to a new deal and GM Dell Demps doesn't work like that. Since Davis was drafted, Demps has traded every one of the team's first round pick except for 2016, when they selected Buddy Hield and promptly traded him the next year. With every pick still owned by the team, the questions isn't if but when Demps decides to make a trade and who does he target?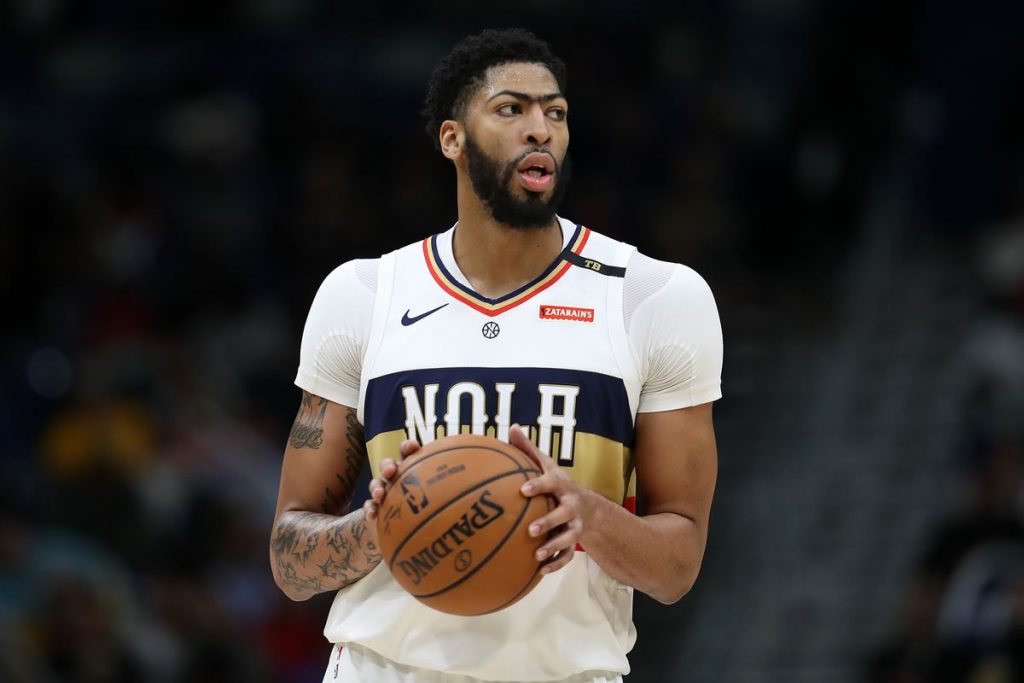 Detroit Pistons (19-24, 9th in East)
Well, I would imagine the Blake Griffin trade has turned out less than ideal for the Pistons. Not only has Tobias Harris blossomed in the perfect situation for him, they turned the first-round pick in the deal into Shai Gilgeous-Alexander. For the Pistons, they ended up with a now underrated star in Griffin (he's still an all-star level talent averaging 25-9-5 with a three-point shot now), but he is also the second most untradeable contact behind John Wall. Griffin is owed $110 million over the next three years… yikes. The Pistons are stuck in no-man's land, fighting to just squeak by in the East and no ability to spend money this off-season. They have $97 million already committed to next year in Griffin, Andre Drummond, Reggie Jackson, Langston Galloway and Jon Leuer… again, yikes. They have swung and missed on recent draft picks in Luke Kennard, Stanley Johnson and Henry Ellenson, but another team could view them as a worthwhile redemption project. They also own all of their future first-round picks. Detroit, trade for literally something, anyone, please.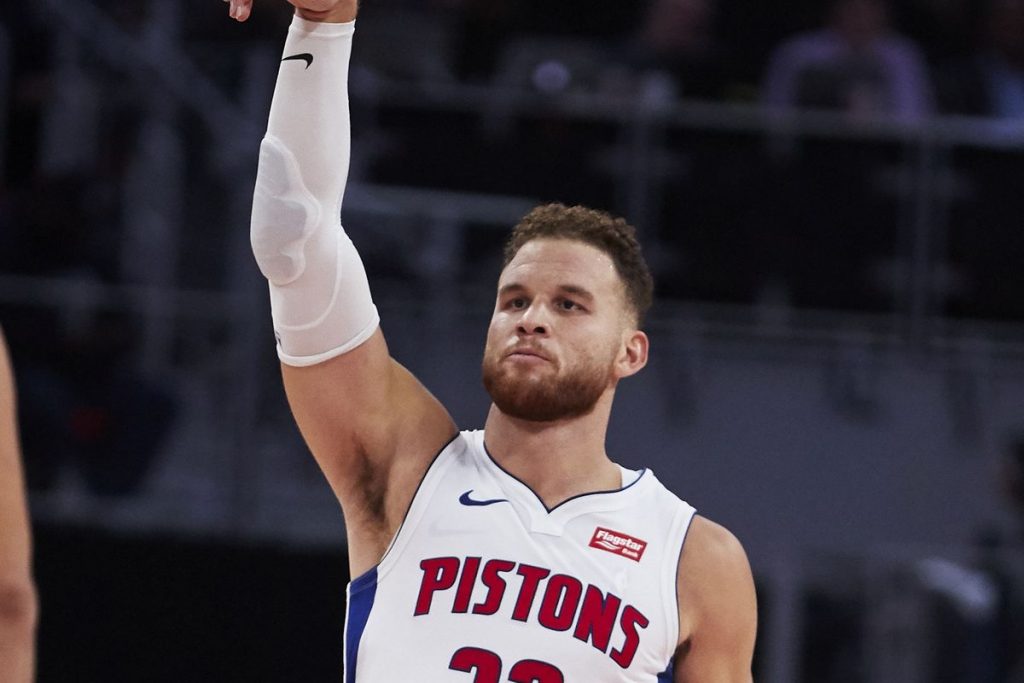 Philadelphia 76ers (29-16, 4th in East)
I'm really tired of all of the rumors. Definitely nothing weird going on here. No seriously, I mean it. Ok stop asking. (They really just need to trade for depth and they're fine, not Jimmy Butler and definitely NOT Ben Simmons)