By: Zach Wylie
As I sat in front of my TV watching the lottery last night with my roommates who are a Knicks fan and a Pistons fan, I just kept telling myself, "Let's get this over with. We'll probably fall out of the top three and then get some dud just like last year with Culver." I had my D'Angelo Russell jersey on and was ready to be disappointed. But to my surprise, this would not be a night of agony. Instead, it was time to celebrate.
My roommates were clearly and rightfully pissed, as both of their teams got jumped at the same time by the Bulls and Hornets, who found themselves in the top 4. As the sixth and fifth pick were read, I jumped out of my seat with joy to see we would be in the last picks announced.
After what seemed like the longest commercial break in the history of commercial breaks, Deputy Commissioner Mark Tatum announced the final picks. Fourth went to Chicago. Third went to Charlotte. And the second fell to Golden State. They made it. The Minnesota Timberwolves won the first pick for the second time in five years.
So now, we think. What are the best possibilities? Who is the best fit to pair up with Russell and Karl-Anthony Towns in Minnesota? Does President Gersson Rosas have something else up his sleeve for October 16?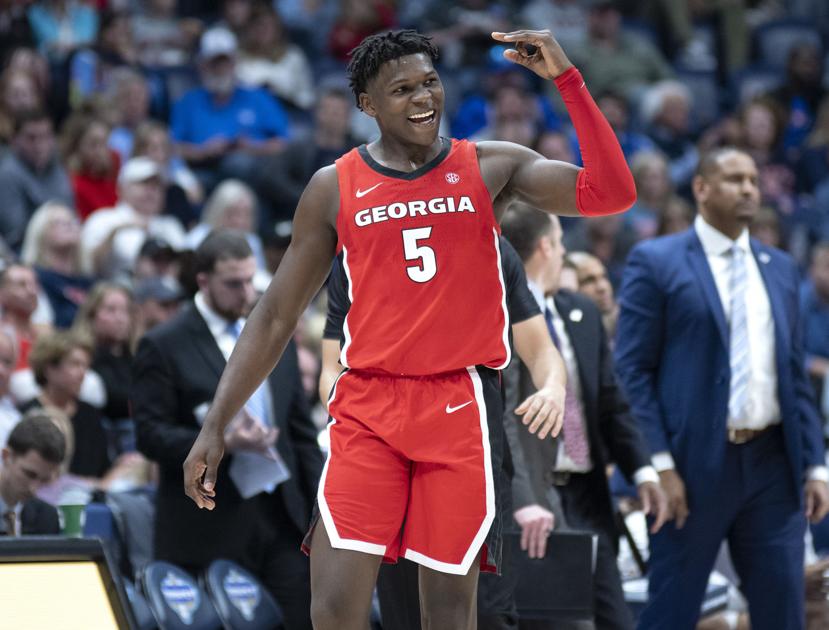 OPTION 1) Anthony Edwards, SG, Georgia
A personal favorite option of mine, Edwards has all the hype of a superstar franchise centerpiece. He's athletic, can shoot the ball well, and while his defensive game isn't outstanding, that's really the biggest part of his game he can improve on. This guy is really good. In a matchup vs Michigan State last season, the Bulldog scored 33 points. If I stop there, it is already impressive, but that was just the FIRST HALF. Absolute insanity. I also got the chance to see him play last season against my South Carolina Gamecocks. Long story short, the dude is an absolute animal and seems like a great fit to create a Wolves trio.
OPTION 2) LaMelo Ball, PG
This seems to be the more popular choice amongst a lot of teams, and I believe it's widely because everyone knows who the Ball family is at this point. But it's also because he can do exactly what his surname says. In Australia, LaMelo played very well against less than stellar competition, but some consider him to be the most talented in the draft. Since he didn't play in the NCAA, it could be more difficult to tell if he'll be a bust or not. There is one point that Minnesota must be cautious of when looking at Ball. Both Melo and his daddy/agent/spokesperson, Lavar Ball, have said in the past that he wants to play in a major market, which could be more fitting if someone like the Bulls decides to take him. If the Wolves took him, it could become a prima-donna Eli Manning-type situation where he forces himself out.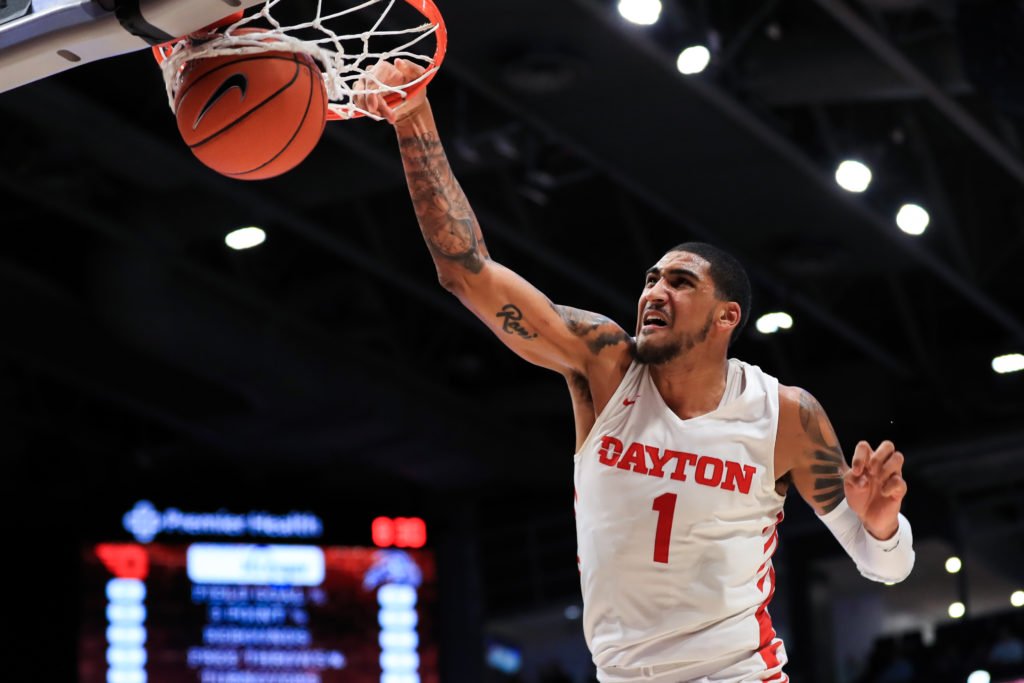 OPTION 3) Obi Toppin, SF/PF, Dayton
This would be a pick that would not really shock me, but I believe it would have a lot of Wolves fans on edge saying, "What the heck?" However, the three/four spot is a need for Minnesota, and Toppin's explosive play would provide some excitement to the team. The 22-year old Dayton Flyer could catch lobs from D-Lo and add as a complement to KAT. Don't be surprised if the Wolves give this guy a look or two.
OPTION 4) Trade back
The downside of winning #1 in this draft opposed to others is the fact that is considered one of the "weaker" draft classes since 2013 when Anthony Bennett was taken first. However, next year is much better. You got guys like Jalen Green and Cade Cunningham in 2021 who are more of a "sure thing" than most players in this class. Therefore, you could make a move, get some key role players to come off the bench and improve the team, take the 2021 pick of a team you think will struggle, and get your superstar next year. Again, not a favorable choice by any means, but all options are on the table, especially if you're not very confident in one player this year.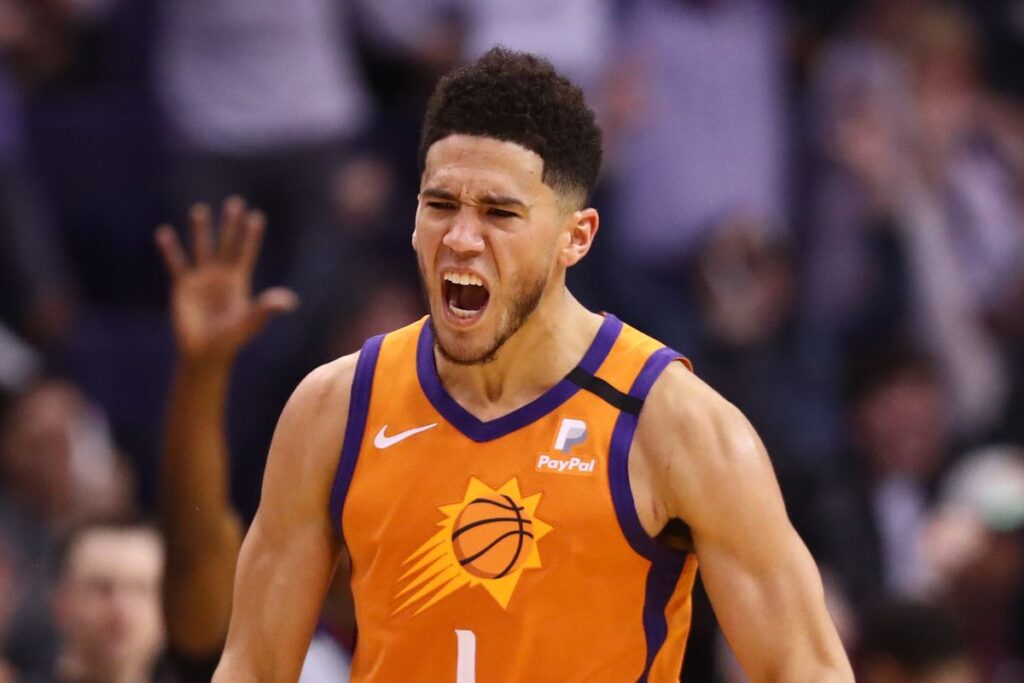 OPTION 5) Trade for a superstar
And finally, what I believe is the last and perhaps the best option for Minnesota if they can make this happen, is getting someone who has already proven themselves as a star player. Who are the best options? Well, when you think of D-Lo and KAT, you immediately think of Devin Booker. The three are best friends and although they had a great run in the bubble, Booker could be frustrated with Phoenix and may want to go join his buds. Other guys that could be potential targets are guys like Ben Simmons, Donovan Mitchell, or maybe Bradley Beal. However, with the Timberwolves shelling out a lot of money to Towns and Russell, this seems maybe not so likely. But it's the NBA, so we'll keep the door open.