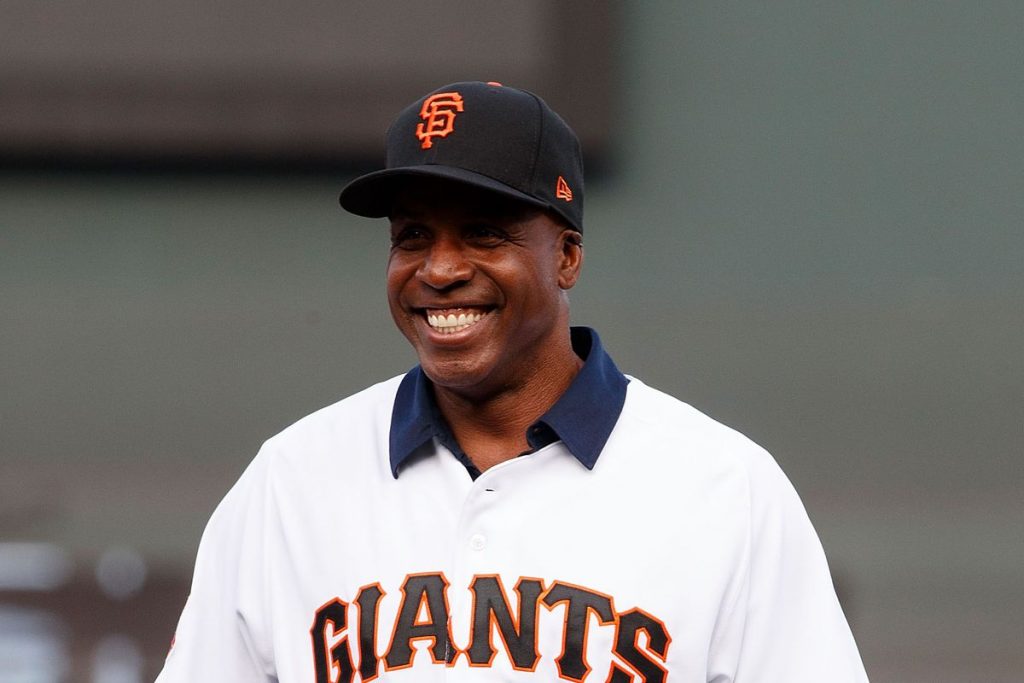 Disclaimer: I am not a Hall of Fame voter nor am I qualified to be one, but it's always fun to pretend you have a vote and make your own HoF ballot, so (in no particular order) here's mine:
Mariano Rivera: This is a no-brainer. Rivera is the best closer of all-time, a 5-time World Series champion, 13-time All-Star, and he dominated baseball during the steroid era using just one pitch. Rivera was also the consummate professional, as there was never any doubt that he was a great person and teammate. There are a lot of fun and ridiculous stats out there related to Rivera's dominance over the course of his career, but in my opinion, the most telling stat is his 0.70 career ERA in the postseason. Mo will have no problem getting the required 75% of votes to get into the Hall of Fame his first year on the ballot. Rivera always came through in the clutch, and as a Yankee fan, I feel lucky to have seen Mariano Rivera as the Yankees' closer when I was growing up watching baseball.
Rivera currently has 100% of the votes made public by HoF voters courtesy of Ryan Thibodaux.
Barry Bonds: In order to not be repetitive, I'm only going to give my argument for all of the "steroid guys" on my hypothetical ballot one time, so here it is: I completely agree and acknowledge that what they did was wrong and was cheating, but with that being said, the testing process back then was not what it is now, so we don't know exactly who was using steroids and who wasn't. This means that there is a good chance we already have players in the HoF that used steroids (Jeff Bagwell or Mike Piazza perhaps), so why should we keep out the players that were better than those guys when both groups were using steroids? I can confidently say that players like Bonds, Clemens, Sosa, and Manny Ramirez probably used steroids during their careers and that their numbers are inflated because of that, but these players made the game exciting when it was dying and are some of the most well-known players in the game's history, so how can we leave them out of the Hall of Fame?
So now I'll transition to why I think Barry Bonds should get people's real HoF votes, and if you are okay voting for alleged steroid users, you're voting for Bonds. Barry Bonds might have one of the most laughably impressive baseball-reference.com pages, as his careers numbers were absolutely crazy (yes, inflated because of steroids, but c'mon). His career numbers are really the only evidence anyone needs to make a strong case as to why he should be voted into the Hall of Fame, so in order to save you some time googling it, here they are: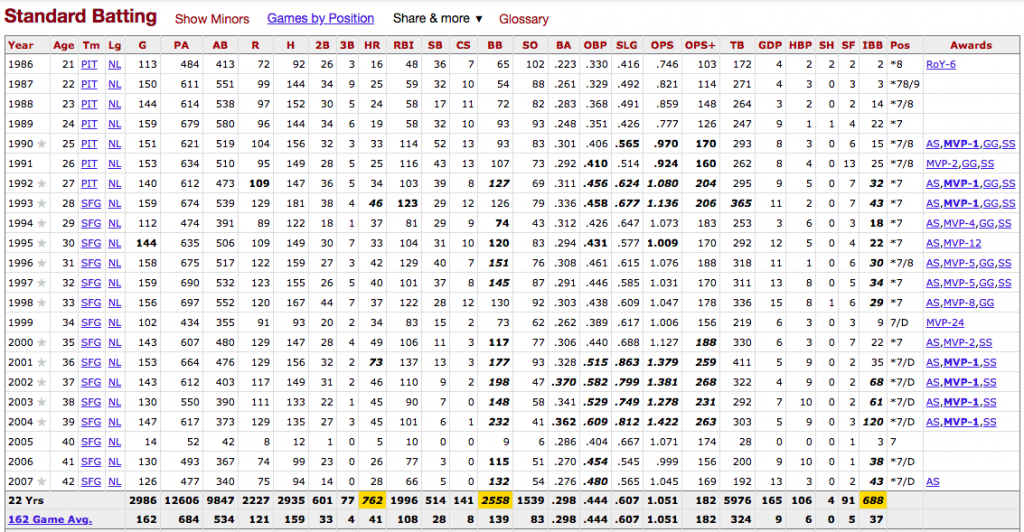 Bonds currently has 73.9% of public votes (56.4% last year).
Roger Clemens: I could probably just put in Clemens' baseball-reference page as the argument for why he should be voted into the HoF too, but that isn't as much fun. My favorite fact/stat about the career of Roger Clemens is how great he was for so long. Longevity is one of the biggest criteria for HoF voters, so if a guy that won the Cy Young award at age 40 and was an All-Star three times during his 40's can't get into the HoF, then what's the point of even having one?
Clemens currently has 74.5% of public votes (57.3% last year).
Sammy Sosa: Sammy Sosa was one of the most exciting players in all of baseball during his years with the Cubs, and he was feared by almost every pitcher that faced him. Sosa is one of the few players in the game's history that has at least 600 career home runs. I know Bonds and Clemens had more impressive stats than Sosa throughout their careers, but if you vote for Bonds and Clemens and seem to be okay with voting for alleged steroid users, then why wouldn't you vote for Sosa? If there were no allegations of cheating with Sosa, he would be a first-ballot Hall of Famer. This 7-time All-Star easily gets my fake vote.
Sosa currently has only 13.7% of public votes (7.8% last year).
Mike Mussina: "Moose", as he is commonly known as, had one heck of a career, and it is sad it took voters so long to give him the proper recognition. Luckily though, it looks like Mussina will get into the HoF this year. Moose was a 5-time All-Star and won a Gold Glove Award 7 times. Despite the pitcher "wins" category is seemingly less and less popular each year, my favorite note from Mussina's career is that he won 20 games for the first time in his career in the last year of his career. This came after Mussina had at least 17 wins 7 times in his career before finally getting 20 wins in 2008, so getting to 20 wins in a single season was a big deal for Moose.
Mussina currently has 82.4% of public votes (63.5% last year).
Edgar Martinez: Martinez just missed out on being elected to the HoF last year, but he looks to be a lock this year as he currently has 90.2% of public votes. I'm really happy about this because a lot of the voters seemed to be holding it against him that Martinez was a designated hitter during his career. I think the voters realized that it doesn't matter that he didn't help on defense and that he was one of the most feared hitters during his great career and that's what his job was. Martinez was also one of the key cogs of the lineup for one of the best teams of all-time during his last few years with the Mariners. This 7-time All-Star and career .312 hitter gets my vote in a heartbeat.
Martinez currently has 90.2% of public votes (70.4% last year).
Roy Halladay: Roy "Doc" Halladay was one of my favorite pitchers to watch growing up, as he completely dominated without overpowering velocity during his best years, later in his career. Halladay was a huge part of the Phillies incredible championship rotation and it is truly upsetting that Halladay passed away on November 7, 2017, and will not be able to give a speech alongside his fellow Hall of Famers when he is inducted into the HoF this summer.
Halladay currently has 94.8% of public votes (first year on the ballot).
Fred McGriff: McGriff has one of the sadder Hall of Fame stories, as this is his final year on the ballot and he is very unlikely to get in unless the veterans committee votes him in a number of years from now. McGriff was one of the best players in the game over a long period of time and even though I gave some of my fake vote to steroid users, McGriff was never accused of using steroids during a time in which a lot of the league was juicing. Over his 19 year career, McGriff hit .284 with 493 home runs and 1550 RBI's. Fred McGriff was a player that consistently hit 30 home runs and drove in 100 guys each year, and I think he deserves to be in the Hall of Fame.
McGriff currently has 34.0% of public votes (23.2% last year).
Curt Schilling: The voters seem to have an issue with Schilling's outspoken demeanor, as he has not gotten the respect he deserves when it comes to Hall of Fame votes in years past. Luckily though, Schilling has gotten a little over 20% more votes so far this year compared to 2018, so it looks like he will likely get into the Hall of Fame, even though it probably won't be until next year. Schilling is a 3-time World Series champion, 6-time All-Star and a World Series MVP. As you might have noticed from my other fake votes, I really appreciate a player that delivered in big moments, and Schilling certainly falls into that category. Schilling has a career 2.23 ERA in the postseason, and a 2.06 career ERA in the World Series. This is a pretty easy vote for me, so I don't know why the voters have taken so long to recognize Schilling's greatness.
Schilling currently has 72.5% of public votes (51.2% last year).
Manny Ramirez: One of the most surprising stats of Manny's crazy career that I didn't realize until I looked on baseball-reference.com is that Ramirez has a career batting average of .312. Manny is a 12-time All-Star, 2-time World Series champion, and he was one of the most important hitters for some really great Red Sox teams. Much like Sammy Sosa, I'm not sure why Manny isn't getting more recognition from the voters. Even though he was caught using steroids, he was one of the best in the game so if you are voting for Bonds or Clemens, how can you leave Manny off of your ballot?
Ramirez currently has 26.8% of public votes (22.0% last year).