Embarrassing, disheartening, sad, and a litany of other adjectives can be used to describe the absolute beat-down that took place this past Monday night in New Orleans for my Indianapolis Colts. This game didn't start off horrible, as it was only 3-0 in favor of New Orleans at the end of 1; but with all that was on the table for Drew Brees and the Saints, the beat-down was imminent.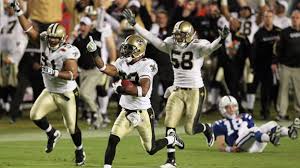 Brees had the opportunity to surpass Colts legend Peyton Manning for the all time passing touchdowns lead, and if that wasn't enough, the Saints were also honoring the 10 year anniversary of their Super Bowl 44 championship team, in which they defeated …< sigh >…the Colts — 2 significant pieces of history tied to Indianapolis — all on Primetime.  There was no hope for the road team in this affair, as if losing 5 of the last 6 with the season in a downward spiral wasn't enough.   If there was any silver lining at all to Monday night's wretched performance, it would be that the weaknesses the Colts have, were magnified heavily, especially offensively, on this Primetime stage.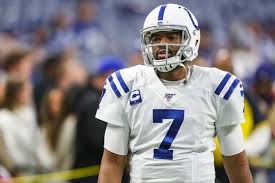 Colts fans (well most of them) understand that Jacoby Brissett is not the long term answer for this team if they intend on being Super Bowl contenders.  Sure, the team hasn't had the cleanest bill of health this season, Brissett included, and some benefit of the doubt should be given; but with enough tape to look at, it is clear that Brissett isn't a championship level QB.  There are far too many misreads, with a ton of missed receivers on an aggravatingly consistent basis, and particularly poor play against the blitz; he doesn't display all the traits a championship quarterback should possess.  He's a decent QB, who, surrounded by a perfect and healthy roster, can probably get you to 9/10 wins at the very best and possibly sneak into the playoffs, but if you're a franchise with aspirations for a Super Bowl, which this team appeared to have (before August 24th), Brisset is not going to get cut. General Manager Chris Ballard is very likely aware of this.
What's Next for Indianapolis:
QB is certainly a priority in this upcoming draft but that was only one of the issues that were present in this game. Wide receiver is also a position of need for this team — again, health hasn't been on their side but with an aging TY Hilton, their only true difference-making-receiver — it is evident that WR is a position to target in the draft as well.  
Zach Pascal has stepped up admirably this season and is definitely a player the Colts will love to have on the team moving forward, but with injury concerns in year 1 of Parris Campbell's career, and uncertainty if Devin Funchess will return, leaves the WR position as a very evident necessity.  Luckily for Indianapolis, this is draft class, that is absolutely loaded with talent at this position, so definitely expect them to bring one to Lucas Oil Stadium. With a ton of cap room as well, it wouldn't be out of the realm of possibility to see them bring in a receiver through that route. There are some intriguing veterans on the market, namely AJ Green, Emmanuel Sanders, and Larry Fitzgerald.  Other young names to watch out for include their own Devin Funchess, Robby Anderson and probably the most appealing free agent wideout, Amari Cooper. It's more likely than not, that none of these players don the horseshoe next season, but Robby Anderson is certainly a name to keep an eye on. Whether it's draft or free agency, it is definitely a position that Ballard has to address in the off-season.
Mark Glowinski struggles on Monday night and most of the season, raises the third offensive piece that needs to be addressed. The right side of the offensive line hasn't been consistent, and if one thing is certain, it is that Indy needs to find an upgrade over Glowinski. There's the possibility you move right tackle, Braden Smith, back to his original position at guard, which seems like a simple move but then you have to fill in the requisite at right tackle where Smith has gotten a bad rep this season, despite playing pretty solid for the most part. The home run scenario for Indianapolis would be landing Brandon Scherff, right guard for the Redskins, who will be a free agent in the upcoming season. Yes, the injury history is there and after this season that may seem like a toxic mix, but it is the holiday season so let's focus on the lighthearted and be positive.  When playing he is a top guard, he was just elected to the pro bowl. Keep Scherff healthy and ask yourself who has a better guard combo than Indianapolis; hard to argue against Quenton Nelson and Scherff.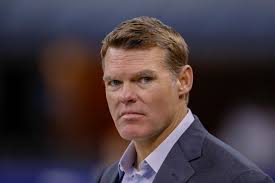 If Indianapolis rocks this off-season by making the right improvements on these positions it can quickly turn this team into the right direction. Hammering the QB is most important and improvement is needed in the other two positions but if it's not a home run, it isn't the end of the world.  The defense has improvements to make as well, but this season, for the most part, it has been the defense keeping the team afloat. The past 2 weeks numbers don't necessarily corroborate statement, but it is the case over the course, over the season. It's been a rough season to be a Colts fan, seeing one more win would be great, but for the long run, to turn out well, improvements need to be made, making this off-season one of massive importance for the Colts  front office.