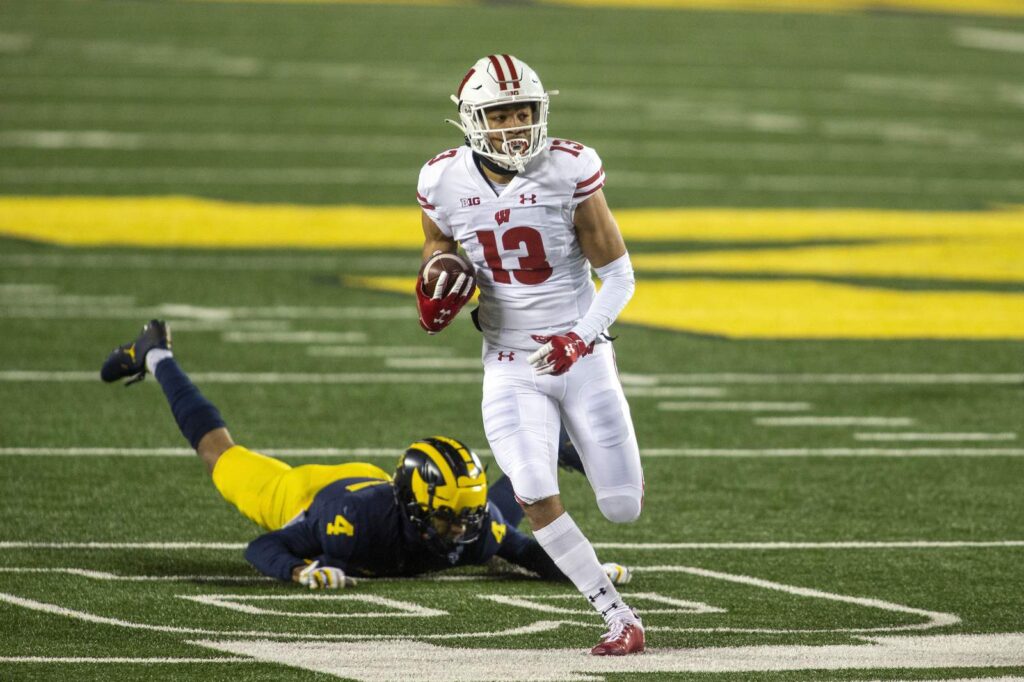 By: James Murphy
It keeps getting worse for the Michigan Wolverines (1-3) as they enter this week's contest. The maize and blue have lost three straight games, each one looking uglier than the last. From the coaches to the players, no one can seem to figure it out and right the ship. The team will get another 60 minutes to try when they travel to New Jersey to face Rutgers.
Opponent Overview
Despite their 1-3 start to the year, the Scarlet Knights have looked surprisingly good in head coach Greg Schiano's first year back in Piscataway. After a strong win at Michigan State they lost to Indiana and Ohio State but held their own in each contest. They also lost to Illinois on a last-second field goal in their previous game.
The offense is led by Noah Vederal, a senior transfer quarterback from Nebraska who's completed 63.1% of his passes for 723 yards and five touchdowns. However, he also has seven interceptions.
Isaiah Pachecko leads running backs with 55 carries for 286 yards and three touchdowns along with 12 catches for 79 yards as a receiver. Bo Melton headlines receivers with 20 catches for 334 yards and four touchdowns. Expect Aron Cruickshank-a transfer from Wisconsin-and Shameen Jones to factor in as well.
What To Watch
Who Will Start at Quarterback?
The pressure of resuscitating an entire team finally got to Milton as he threw two interceptions to open up the game against Wisconsin. It got to the point where he was eventually benched for Cade McNamara, who needed only four plays to lead the Wolverines to their first touchdown of the night. Shortly after the final whistle, Michigan reopened the quarterback battle for both players.
Whether they're giving McNamara serious consideration or just want to light a fire under Milton, it goes to show that not even quarterback is a sure thing in Ann Arbor. It's hard to know which guy gives the maize and blue the best chance at beating Rutgers, but whoever is chosen to start will once again be asked to do a lot.
Can Anything Fix This Defense?
In the second and third game of the season, Michigan's biggest weakness was the secondary. Vincent Gray and Germon Green couldn't hold their own in man coverage against anybody and Don Brown couldn't operate a stable zone. These problems have now seeped through to the entire unit as the front seven gave up 341 rushing yards and five touchdowns against Wisconsin. At this point anyone not named Daxton Hill or Kwity Paye is now a liability.
When you look around college football, offense is starting to become the most important component of the game. However, you can't win big-sometimes at all-without a defense that doesn't at least come up when it matters. This past year, the maize and blue couldn't do any of that. Over their last six games dating back to 2019-five of which were losses-the Wolverines have been allowing 38.17 points and 460 yards a game. They've also come up with just three turnovers in that span and sacked the other quarterback just seven times, five of which came against Minnesota.
Will The Coaching Staff Adjust When It Has To?
It's a fair assessment that Michigan doesn't have the talent of teams that compete for national championships every year. So when they lose to an Ohio State, an Alabama or even a Penn State sometimes, it makes sense why they come up short. However, Michigan's loss on Saturday was one against a Wisconsin team that simply did not have Michigan's talent. Yet they dominated seemingly every minute of the contest and walloped Michigan for the whole country to see.
It is no longer excusable for the coaching staff to be out of sorts like this. Jim Harbaugh is in his sixth year in Ann Arbor and has yet to coach championship-caliber players to the level they strive for. It's gotten to the point that teams with far less talent can read the wolverines like Charlotte's Web. That falls on coaching and coaching alone and the longer they take to figure it out, the likelier the chances are of Jim Harbaugh and his crew getting pink slips in January.
The Wolverines and Scarlet Knights will face off Saturday, November 21 at 7:30 p.m. eastern on the Big Ten Network.