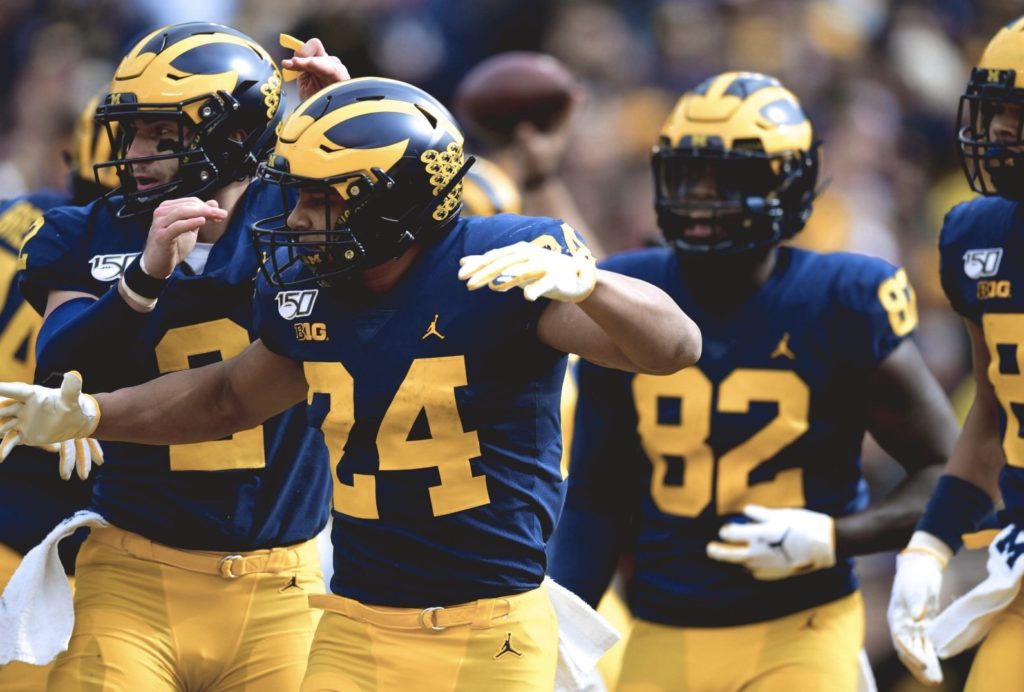 The maize and blue were able to keep the nay sayers quiet for a little longer with a 10-3 win over the No. 14 Iowa Hawkeyes. Michigan held Iowa to one rushing yard on 30 carries while forcing four turnovers and eight sacks. Zach Charbonnet ran for the game's only touchdown to go with 13 carries for 42 yards on the day. Shea Patterson completed 14 of his 26 passes for 147 yards and an interception.
Let's start with the good. For one thing, Michigan beat a ranked team, one considered to be one of the better teams in the Big Ten this year. They did so behind a defense that seems to have rediscovered its groove after coming out shaky in their first three games of the season. They kept the pressure on, won the turnover battle, and did a great job stopping the run. Keep that up, and they'll reestablish themselves as one of the better units in the country.
And then there was the offense. Outside of Zach Charbonnet, there wasn't much to be impressed by and even then Zach didn't even have his best day. Shea Patterson made a few good throws that made a big difference, but failed to establish a consistent downfield passing game. Part of it was because not many passing plays were called on a consistent basis, but when they were, Patterson rarely converted and it's something that has to change now.
Nevertheless, it was enough to beat the 14th-best team in the country and, for the moment, that's all that matters. A trip to Illinois awaits.