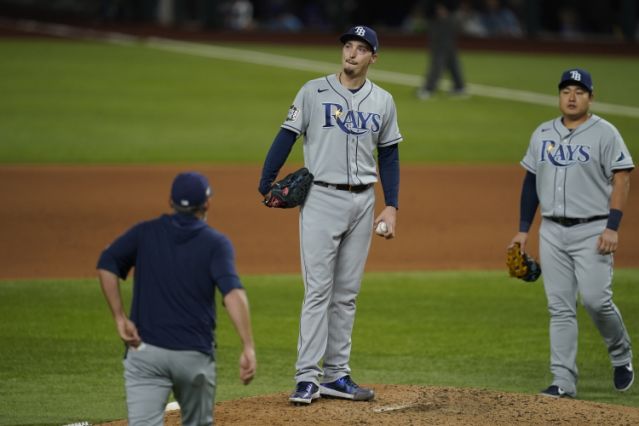 By: Ross Sutton
The narrative coming into the World Series this year was "big payroll v. analytics", and people were suggesting that there would be a major shift in the way baseball teams are run if the Rays were able to beat the Dodgers. Well, we all saw what happened in game six, and because of Kevin Cash and the Rays allowing analytics to dictate their managing decisions, we might see a shift back to the "old school" way of managing.
Hindsight is always 20/20, but everyone seems to be in agreement that Cash should have been managing with his gut rather than analytics in such a big game. A lot of the old school baseball minds loved to see analytics fail on such a big stage with the hope that the game would take a step back from analytics, and this could benefit the players in the long-run. If the Rays had beaten the Dodgers relying so heavily on analytics, we might have seen the game embrace analytics even more just like people were suggesting before the series started. This likely would have led to teams being even more stingy when it comes to spending big money on free agents.
It has already been discussed ad nauseam that over the last couple of offseasons, top free agents have appeared to have small markets with only a couple of teams being interested in each player. The Dodgers winning the World Series with a team payroll of $107.9M (second highest in the MLB) certainly bodes well for players across the league as this should only make teams more willing to spend big to win it all. Because of the way that this series unfolded, the league-wide spread of managing strictly with analytics and being less inclined to spend big on free agents could plateau. Unfortunately, the revenue that the league lost because of COVID could result in the league's luxury tax going down in the short-term, but this World Series might put the power back into the hands of the players in the long-term.