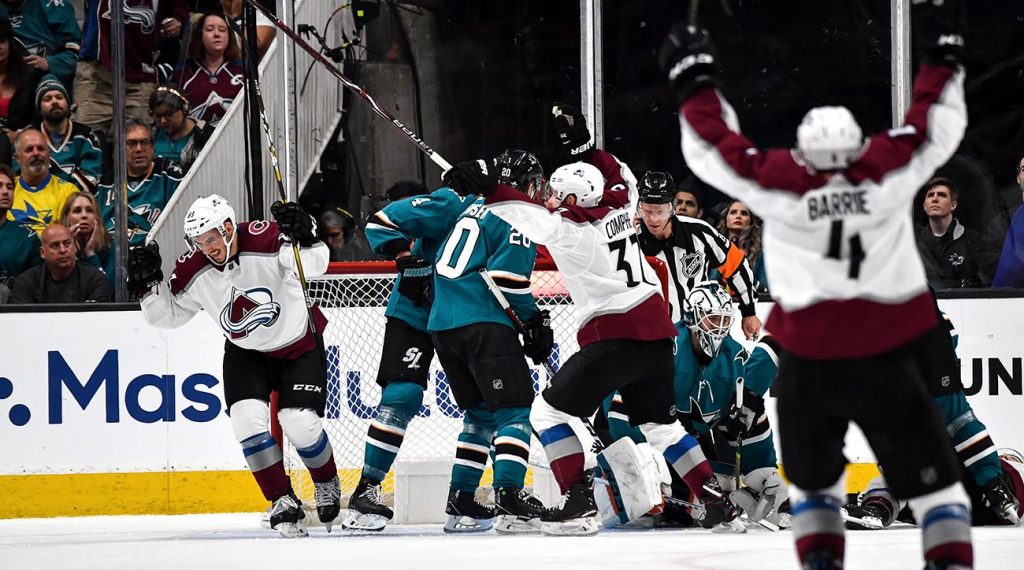 The Colorado Avalanche are doing everything in their power to attempt to outwork and outmuscle the San Jose Sharks. San Jose currently has a 3-2 lead in this 2nd round Western Conference matchup in the 2019 Stanley Cup Playoffs. Yet, barring the outcome, both teams are winners to a degree.
Colorado came into the playoffs as a wild card, and stunned the hockey world by pulling off an upset to defeat the Calgary Flames, the #1 team in the Western Conference entering playoffs. Although this can be considered a huge win for the franchise, it is even bigger when you realize that it's their first playoff series victory since the 2007-2008 season. And they aren't going down without a fight against San Jose either. Pulling out 2 wins already, they need to figure out a way to force a game 7 tonight in Colorado, to pull off a tough game 7 upset in San Jose.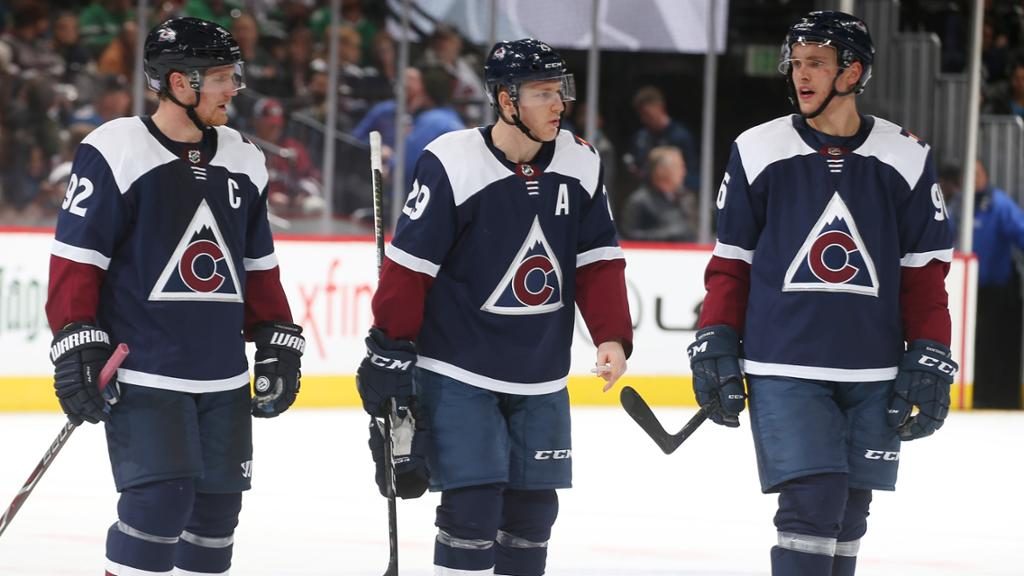 Colorado does not have much depth, but they make up for it by having arguably the best line in hockey with Nathan MacKinnon (6 G, 7 A) , Mikko Rantanen (5 G, 8 A) , and captain, Gabriel Landeskog (2 G, 4 A) leading the charge for the rest of the Avs. On top of this, they have seen shutdown goaltending from Philipp Grubauer, posting a 6-4 record with a .932 save percentage and a 2.16 GAA in 10 games. Grubauer is playing his first full season as a starter, and he's continued to show his talent this postseason.
In addition to this, they have also seen some production from Cale Makar, a recent UMass signing, who made his NHL debut in round 1 vs Calgary. Makar became the first player in Avalanche history to score his first goal while making his NHL debut in the Stanley Cup Playoffs. Makar has 5 points in 8 games and will be a huge force to be reckoned with in the upcoming season. Lastly, regardless how their season ends, Colorado has the #4 overall pick in the 2019 NHL Draft thanks to the trade with Ottawa that sent Matt Duchene there, who has since left and is tearing it up with Columbus this playoffs. The Avalanche have already over-performed this season, and with Makar, and soon the #4 pick helping their top line, Colorado can be an absolute weapon in the West in the upcoming years.
San Jose, on the other hand, finally has a chance to reach their potential. They have been a cup contender for years, making the playoffs 14 of the past 15 seasons. In 2016, they made the Cup Final, but ultimately lost to the Pittsburgh Penguins. With San Jose knocking out their rival, the Vegas Golden Knights in round 1, and with Stanley Cup favorite Nashville being eliminated by Dallas, this may be the Sharks best chance to finally get their ring. They have seen production from all of their players, with Logan Couture (9 G, 4 A), Tomas Hertl ( 8 G, 4 A) and Brent Burns and Erik Karlsson each with 11 points and helping lead the way. 12 players have at least 4 points through their first 12 games of the playoffs, and they have seen decent goaltending from Martin Jones, who has found his rhythm more so this series, and has a 7-4 record with a 2.68 GAA in 12 games.
The winner of this series can be determined tonight if San Jose can pull it out in Colorado, but I believe that the Sharks will win this series in 7. The winner of this series will move on to face the winner of Dallas/St. Louis in the Western Conference Final. If San Jose wins this series, they should have a straight shot entrance into the Cup Final, against either Carolina or Boston/Columbus. This may be the Sharks best chance to win their first Stanley Cup, but don't count out Colorado just yet. Game 6 is tonight in Colorado at 10:00 P.M. EST on NBCSN.
Either way, Colorado has already overachieved this season, and the Sharks have a chance to reach their potential. San Jose has built a dynasty around their franchise players, and they need to win their ring with this core group before it's too late. Colorado can hold their heads high and look forward to being even better next year, and the Sharks will arguably have their best chance to win their first Stanley Cup.