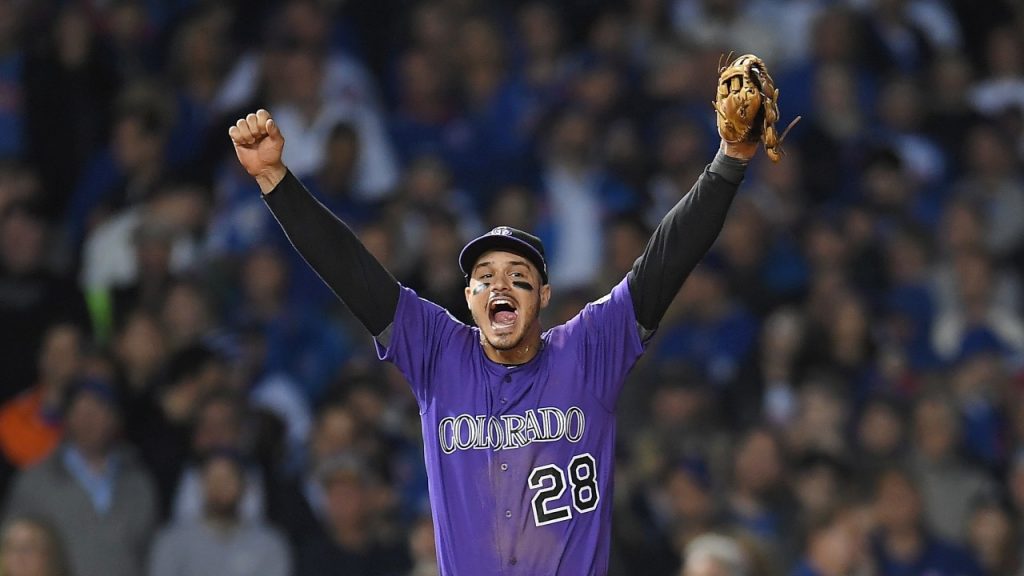 Well, it's official, Nolan Arenado is a VERY rich man, and he deserves it. Arenado has been the best player on the Rockies for a few years now, and is one of the best players in the entire league. The Rockies' superstar third baseman has been setting all sorts of records this offseason, as he agreed to a $26M salary for 2019 during the arbitration process, which is the most a player has ever received during an arbitration eligible season. Now, Arenado has set a record for the highest average annual value for a position player in the MLB's history. If you count 2019 as part of the contract extension, the average annual value of Arenado's deal is $32.5M, but as Jon Heyman pointed out, if you don't count this final year as an arbitration eligible player as part of the extension, then the average annual value is an even higher $33.4M per year. This is an astronomical amount of money to pay to one single player, but Arenado has been a revelation for the Rockies' franchise, so he is certainly deserving of this contract.
Over the last four years, Arenado's stats have been off the charts. During this span, Arenado has averaged 125.75 RBIs and 39.5 home runs, with a .297 batting average per year season. Oh, and did I mention that he is one of the best defensive third baseman we have ever seen. Arenado has won the Gold Glove award at third base in the National League in each of the first 6 years of his career, and although Arenado hasn't won an MVP award yet, he has finished top 5 in the voting in each of the last 3 years.
In my opinion, this was a great move for both sides, as the Rockies locked up their franchise cornerstone, and Arenado got the money he deserves. One of my biggest takeaways from this deal (and other extensions players have agreed to in recent days) is that it seems like players are becoming more willing to accept extensions with their current clubs, rather than testing the open market. I think that players are noticing that the free agent market isn't what is once was when more players were getting huge paydays. A player of Arenado's caliber probably would have done just fine if he were a free agent, but I think players are becoming more and more nervous about potentially getting burned in free agency like we have seen in the last two offseasons.