By: Owen Cooper
The NBA trade stream is flowing right now, as on late Monday night, the Bucks made multiple moves to solidify their championship core. First, in a rather shocking trade with the Pelicans, Milwaukee acquired point guard Jrue Holiday for a plethora of assets. Later on in the night, they also made a trade with the Kings to bring in sharp-shooter Bogdan Bogdanovic. Here's what you need to know:
Trade 1:
Bucks Received:
Jrue Holiday
Pelicans Received:
Eric Bledsoe, George Hill, 2020 1st (via IND), 2024 right to swap, 2025 1st unprotected, 2026 right to swap, 2027 1st unprotected
Trade 2:
Bucks Received:
Bogdan Bogdanovic
Kings Received:
Dante Divincienzo, Ersan Ilyasova, DJ Wilson
From the Bucks Perspective: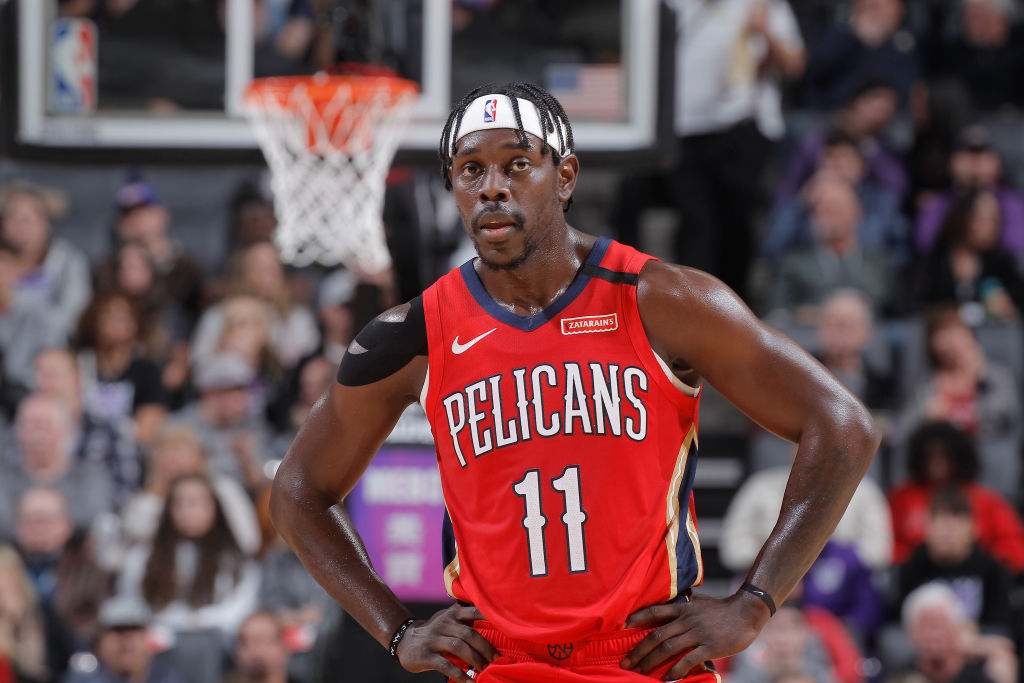 It's rather obvious that the Bucks are in "win-now" mode, as Giannis Antetokounmpo is in the final year of his contract, and could become an unrestricted free agent at the conclusion of this season. Additionally, the Bucks have found themselves falling short of their championship aspirations, despite having the back-to-back reigning MVP. In today's NBA, the motivation of a superstar player is never clear, and they can demand a trade on a dime. Just take a look at Anthony Davis back in 2019. Because of all of these reasons, Milwaukee had to make some big moves to show Giannis that they're ready to push for a Title.
Jrue Holiday is a proven star on both sides of the court, and his game should compliment Antetokounmpo's nicely. Although he has limited playoff experience, he has never been a problematic player, and he's always credited for giving superb effort and being a great teammate. He is undoubtedly an upgrade from Eric Bledsoe, who is a solid player in his own right.
Two years ago, the Bucks had a stretch-four named Nikola Mirotic, who greatly improved the floor spacing and overall offensive efficiency of the Bucks. Before this past season, Mirotic opted to sign a contract overseas, and left the NBA scene completely. Since then, the Bucks have been a little bit dry from the 3-point line, relying on an aging Kyle Korver and a new-found shooter in Brook Lopez. Now, after adding Bogdan Bogdanovic, the Bucks will be able to score from everywhere on the floor efficiently, finally filling the whole Mirotic left when he went back to Europe.
From the Pelicans Perspective: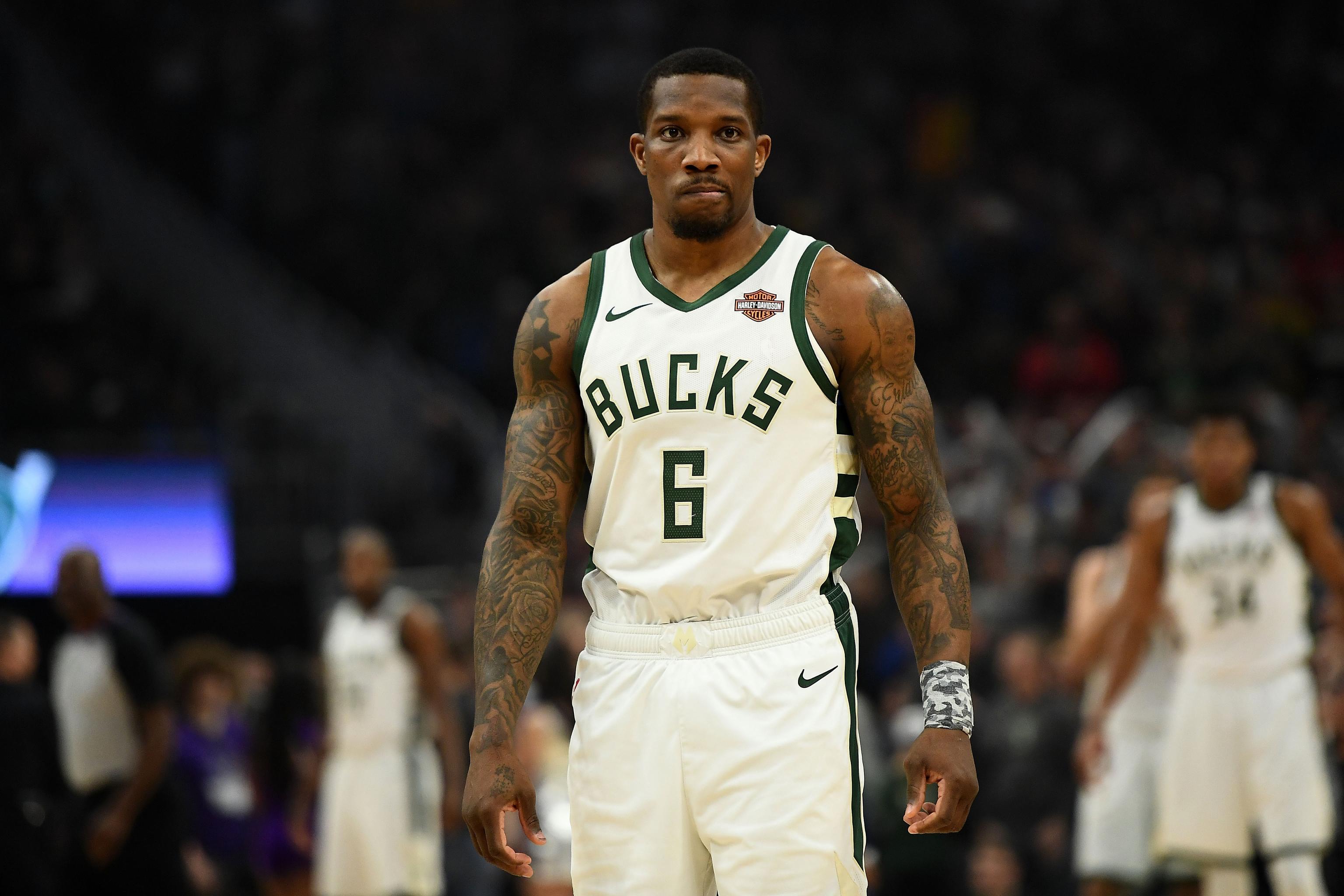 The Pelicans have one of the youngest and most exciting cores in the entire league. Centered around Zion Williamson and Brandon Ingram, it was clear that the Jrue Holiday era was over in New Orleans, so they made the right decision by moving on. By getting Eric Bledsoe and George Hill, the Pelicans will have plenty of depth at the point guard position if Lonzo Ball finds himself injured again.
The biggest story of this trade for New Orleans is the amount of draft picks they hauled in. New Orleans received:
2020 1st (via IND)
2024 right to swap
2025 1st unprotected
2026 right to swap
2027 1st unprotected
After looking at all of these picks, it's fair to say that they are loaded for the future no matter what they decide to do with these picks.
From the Kings perspective:
It seems like the Kings have been in limbo for quite some time, but Bogdanovic was one of their few bright spots these last few seasons. Kings fans will be sad to see him go, but adding Donte Divincenzo, Ersan Ilyasova, and DJ Wilson should count for something. Unfortunately for Kings fans, their future probably wasn't altered at all by this trade, and years of further mediocrity should be expected.
UPDATE: 11/21/2020
It's been a few days since the initial reporting of these trades, and a few things have changed. Firstly, the Bogdanovic deal fell through, so he will no longer be packing his bags for Milwaukee. The real news here is that the original Jrue Holiday trade has been modified, and the Thunder and Nuggets have been added to the mix. The terms of the new deal are as follows:
Bucks Received: Jrue Holiday, Sam Merril
Thunder Received: Darius Miller, George Hill, DEN 2023 1st round pick, NOP 2023 2nd round pick, 2024 2nd round pick
Nuggets Received: RJ Hampton
Pelicans Received: Steven Adams, Eric Bledsoe, MIL 2025 1st round pick, MIL 2027 1st round pick,
The biggest change to note is the addition of former Thunder center Steven Adams to the trade. Adams will be moving to New Orleans in this deal, helping them solidify their new starting lineup along with Eric Bledsoe. Adams has always been a great rebounder and interior defender, and he is known for his hard work on both sides of the court. New Orleans was somehow able to trade one of the faces of their franchise for highly valued picks, while still getting two potential starters. Props to David Griffin and their front office team.
On draft night, the Nuggets were able to work in a deal to obtain RJ Hampton, the young shooting guard from the NBL. Hampton opted to play overseas instead of having a collegiate career, despite offers from programs like Duke and Kansas. Hampton was selected with the 25th pick in the first round and is a hit or miss prospect, but his potential is worth the risk of a future pick to Denver.
Lastly, OKC grabbed, even more, picks in this deal, but they have lost their entire core from last season's playoff team. This group includes Chris Paul, Terrance Ferguson, Danilo Gallinari, Dennis Schroder, and now Steven Adams. Still, they have so many drafts picks in the coming years that they'll be a top-level team again in no time.